'I can't get a driving test until next year'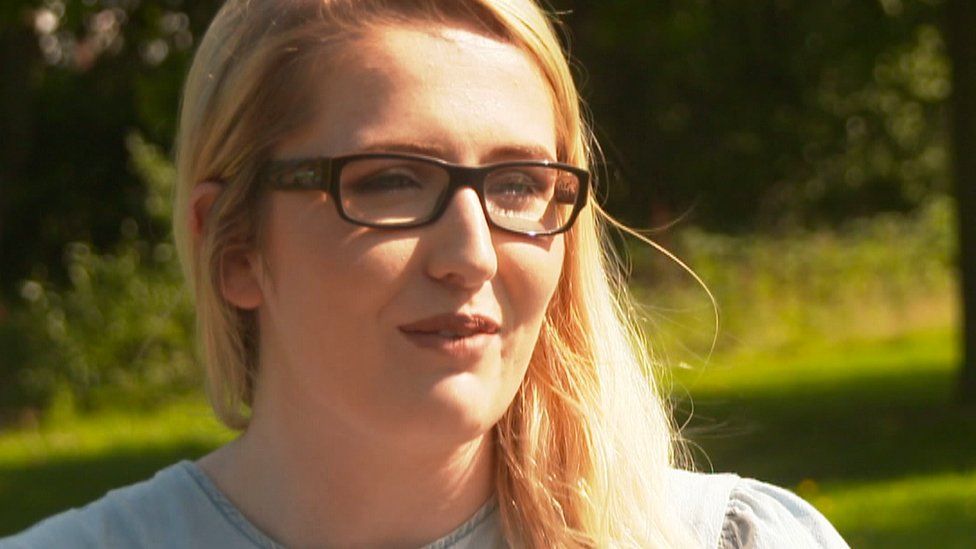 Katie McKerral was all set to take her driving test in January this year but cancellations due to Covid and problems with her theory test expiring mean she will not now get a chance to pass until next year.
The 25-year-old from East Renfrewshire originally passed her written theory test in April 2019 and had hoped to pass her practical driving test the following year.
However, the Covid pandemic severely restricted opportunities for both lessons and tests, with both being cancelled for long periods.
Figures from the Driver and Vehicle Standards Agency (DVSA) show that half as many practical tests were taken in 2020 as the previous year because of Covid restrictions.
Tests were also cancelled for the first four months of 2021, with none being conducted in Scotland until May.
This has led to a backlog that the DVSA is trying to tackle by extending testing hours and training more drivers but it still means that people in Scotland can wait more than four months for a test date.
How Covid has hit practical driving tests
In 2019, 1,625,579 practical tests were taken in the UK (121,632 were at Scottish sites)
In 2020, 809,509 practical tests were taken in the UK (62,396 were at Scottish sites)
January-March 2021, there were 1,308 tests taken in the UK (None at Scottish sites)
Tests restarted in May 2021 and the DVSA does not yet have figures for after that date.
Due to a surge in Covid cases and the imposition of new restrictions, Katie's practical driving test was cancelled in January this year and again in March.
When she was given a new date for April she realised that her theory test was two years old and no longer valid.
It emerged during the summer that there was a 16-week delay in Scotland in booking new theory tests.
Like many other Scots, Katie went to England where the different physical distancing rules meant there were more spaces available.
She failed a theory test in Manchester in June and had to go to England for another test in August. This time she went to Morpeth in Northumberland as Manchester was fully booked.
Having successfully re-passed her theory test, Katie then tried again to book her practical driving test, only to find there is a five-month wait.
The date she has been given is in January 2022, exactly a year after her first cancelled test.
She wants to join the police. "I need to be able to drive for the job I want to try to get."
Katie thinks it would have been much easier for her and many others if the expiry of the theory could have been extended beyond the usual two years. She said this was done for cars requiring MOT tests in the early stages of the pandemic.
"Things are pretty much on hold until I can pass this test," she says.
Katie, who has a toddler daughter, says being able to drive will make a huge difference to their lives.
"I am a bit upset that I can't do the things that I had planned and I am having to still rely on other people to get me to places," she says.
"It'll be absolutely amazing to be able to jump in the car and go places. The family can't wait and they have already told me I owe them for all the picking up and dropping off they have done."
The DVSA said it released booking slots up to 24 weeks in advance.
As of 30 August, there were 565,140 candidates who had booked a test within the 24-week booking window.
Of these, 39,862 were at a Scottish test centre.