Doctors criticise assisted dying bill in Scotland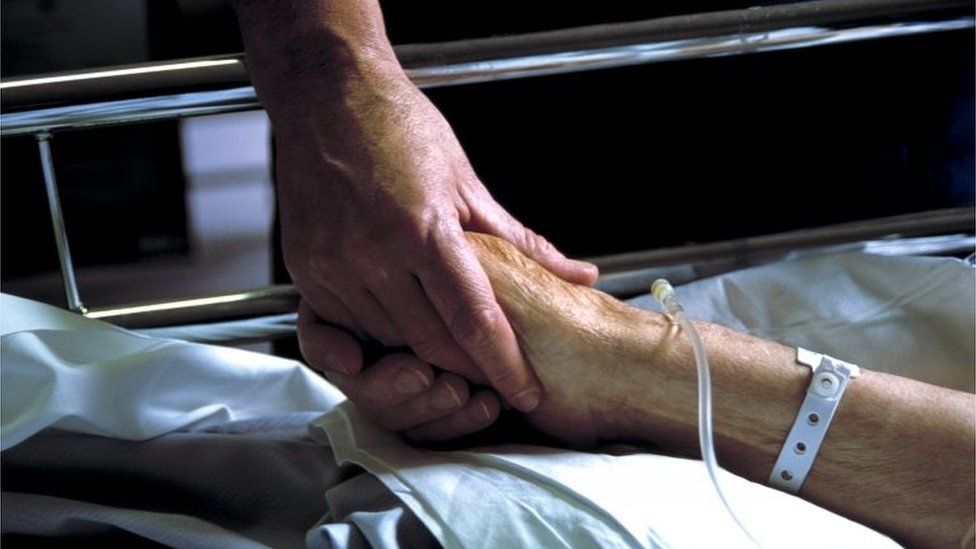 A new bill aimed at legalising assisted dying in Scotland has been criticised by a coalition of health professionals.
The proposals were brought forward last month by Liberal Democrat MSP Liam McArthur.
His bill aims to introduce the right to an assisted death for terminally ill, mentally competent adults.
But a letter signed by 175 health care professionals from a variety of specialities has outlined concerns to Health Secretary Humza Yousaf.
The Scottish government has yet to state its position on the proposals in Mr McArthur's member's bill.
But 12 MSPs from across the political spectrum have written an open letter of support.
Mr McArthur told BBC Scotland's Sunday Show last month he believed people should be able to access safe and compassionate assisted dying if they choose, rather than endure a prolonged and painful death.
He said the bill contained "strong safeguards".
It is understood a consultation on its contents could take place in the autumn.
The proposals are similar to those recently introduced in New Zealand.
The campaign against the bill has been launched by a group called Our Duty of Care (ODOC).
Its letter has been signed by medics including David Galloway, the recently retired consultant surgeon and previous president of the Royal College of Physicians and Surgeons in Glasgow, and Professor Marie Fallon - the palliative medicine professor from Edinburgh.
It states: "The shift from preserving life to taking life is enormous and should not be minimised. The prohibition of killing is present in almost all civilised societies due the immeasurable worth of every human life.
"Everyone has a right to life under Article 1 of The Human Rights Act 1998 such that no-one should be deprived of that life intentionally."
It states that some patients may never consider assisted dying unless it is suggested to them.
The letter also argues that the "good intention" of enhancing patient choice will diminish the choices of the most vulnerable.
A previous attempt to change the law was originally brought forward by the late independent MSP Margo MacDonald, who died in 2014 after a long battle with Parkinson's disease.
The bill would have allowed those with terminal illnesses to seek the help of a doctor to end their own life.
But it was rejected in 2015 by 82 votes to 36 following a debate at Holyrood.
Mr McArthur put forward the proposals last month for a Members Bill at Holyrood which, if passed, would permit assisted dying for adults who are both terminally ill and mentally competent.
He said that research suggest almost nine out 10 Scots (87%) support the introduction of such legislation.
"The current blanket ban on such assistance is unjust and causes needless suffering for so many dying people and their families across Scotland," he said.
Have you been affected by the issues in this story? Would changes to the law around assisted dying impact on you or your family? Please share your stories with us.
You can now get in touch with BBC Scotland on the phone messaging service, WhatsApp.