Covid in Scotland: No deaths registered in most council areas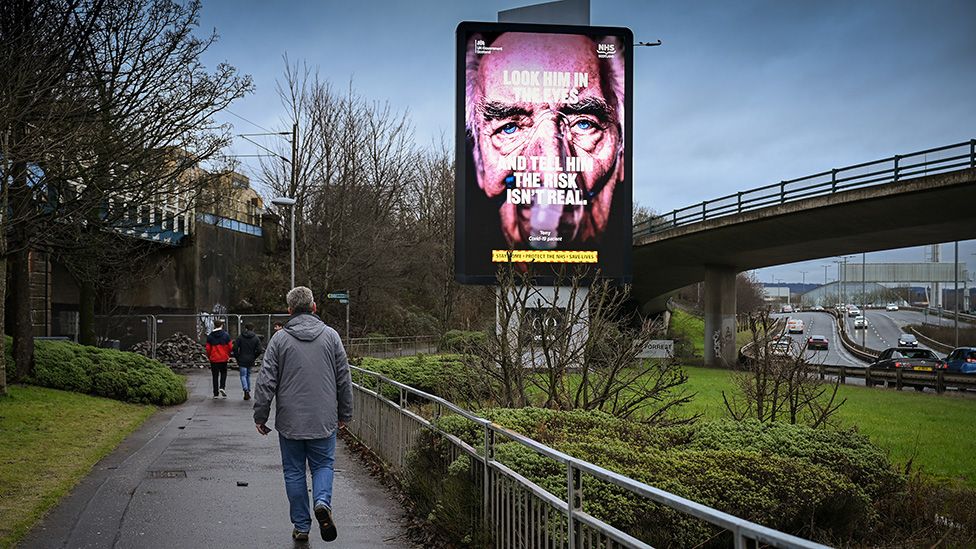 Twenty out of Scotland's 32 local authorities recorded no Covid deaths last week, according to official figures.
National Records of Scotland (NRS) said there had now been 10,097 deaths in Scotland where Covid-19 was mentioned on the death certificate.
There were 19 registered between 26 April and 2 May - down four from the previous week.
Glasgow and North Lanarkshire both recorded three deaths.
Two deaths each were also registered in Renfrewshire, South Ayrshire and West Dunbartonshire.
Aberdeen, Dundee, Falkirk, Fife, Inverclyde, Moray and Stirling had one death each, but no deaths were recorded in any other council areas.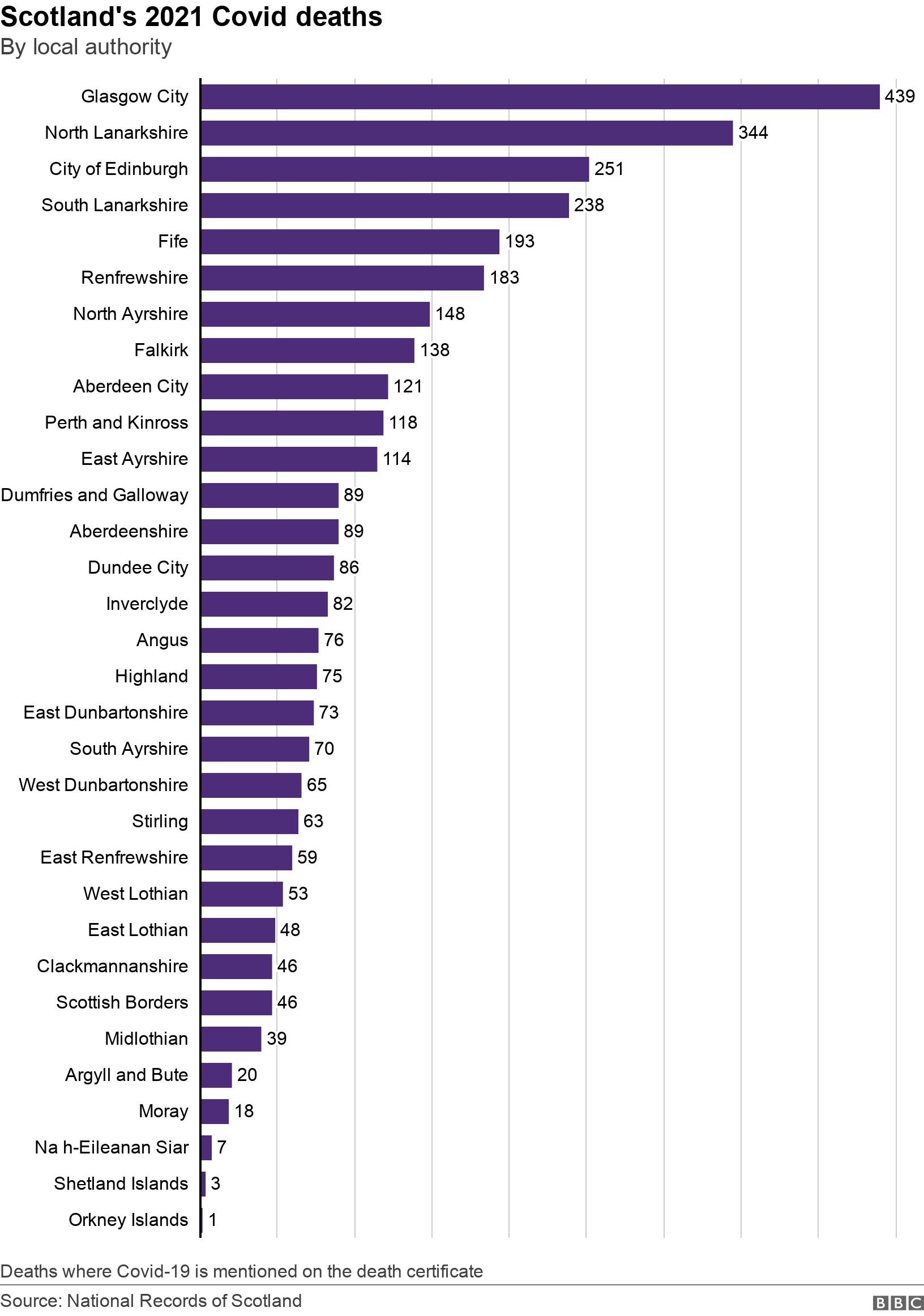 Almost 80% of the deaths last week were of people aged 75 or over, with two deaths of people aged under 65.
Pete Whitehouse, The NRS's director of statistical services, said: "We continue to see a progressive decline in the number of deaths involving Covid-19 since January and while that trend is very welcome, I am mindful that each represents a painful loss for a family in Scotland.
"There were 1,035 deaths in total from all causes this week, 5% lower than the five year average."
Excess deaths from all causes when compared to a five-year average were higher at the beginning of the year, but have been below or close to average since March.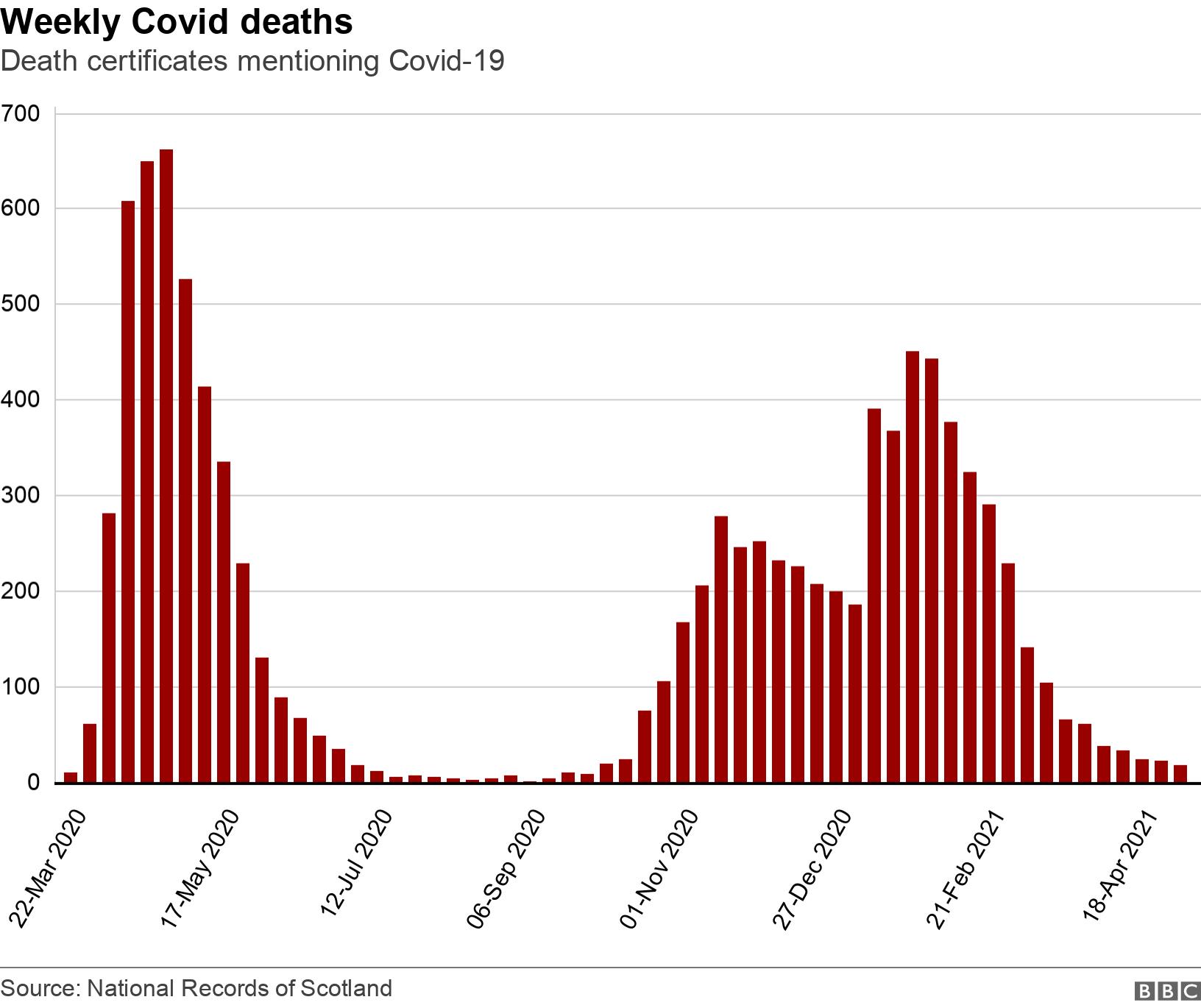 Glasgow has seen the highest number of Covid deaths this year, with 439 recorded, followed by 344 in North Lanarkshire and 251 in Edinburgh.
The Orkney Islands have the lowest death toll this year, with just one death recorded.
A total of 3,395 people have died with Covid in Scotland since the beginning of the year.