Catherine Calderwood given senior NHS role at Golden Jubilee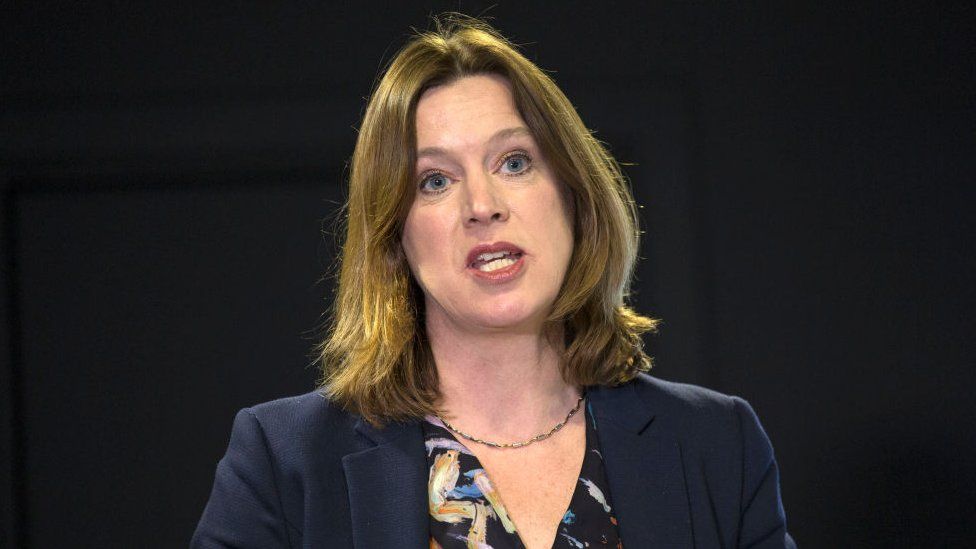 The Scottish government's former chief medical officer, who quit after breaking lockdown rules, has been given a new senior post in the NHS.
She has now been appointed as national clinical director of the new Centre for Sustainable Delivery at the Golden Jubilee hospital in Clydebank.
It is believed the role comes with a salary of £85,000 to £112,000.
Dr Calderwood became well-known across the country after she fronted TV and radio adverts urging the public to stay at home to save lives and protect the NHS.
She took part in daily televised media briefings alongside First Minister Nicola Sturgeon.
At first, she issued an apology, saying she did not want her "mistake" to distract from the guidance on social distancing.
However, she later admitted during a televised press briefing that she had also made another visit to the property in Fife and within several hours she confirmed she was standing down as the country's chief medical officer.
NHS Golden Jubilee confirmed the doctor's appointment following "a stringent, values based, recruitment process".
Jann Gardner, the hospital's chief executive, said: "Dr Calderwood brings a wealth of experience in medical leadership, where she has held a variety of roles within the NHS and in government.
"Part of NHS Golden Jubilee's values is about recruiting the best people with the knowledge and skills for the role they apply for.
"However, it is also important that the successful candidate wants to improve, innovate and learn as an individual to benefit our patients across Scotland."
The hospital is hoping the new centre will become an internationally-recognised centre of excellence promoting best practice, a 'Once for Scotland' approach and enabling a sustainable health and care system.
Speaking on BBC Radio Scotland's Off The Ball programme, Dr Calderwood's former colleague, national clinical director Jason Leitch said: "I think it's great to have Catherine back. She has huge skills for the Scottish clinical community.
"And I'm delighted that she's found a job that's appropriate for her in a competitive environment. I look forward to speaking to her about it."