Call for commissioner to fight for autism and learning disability rights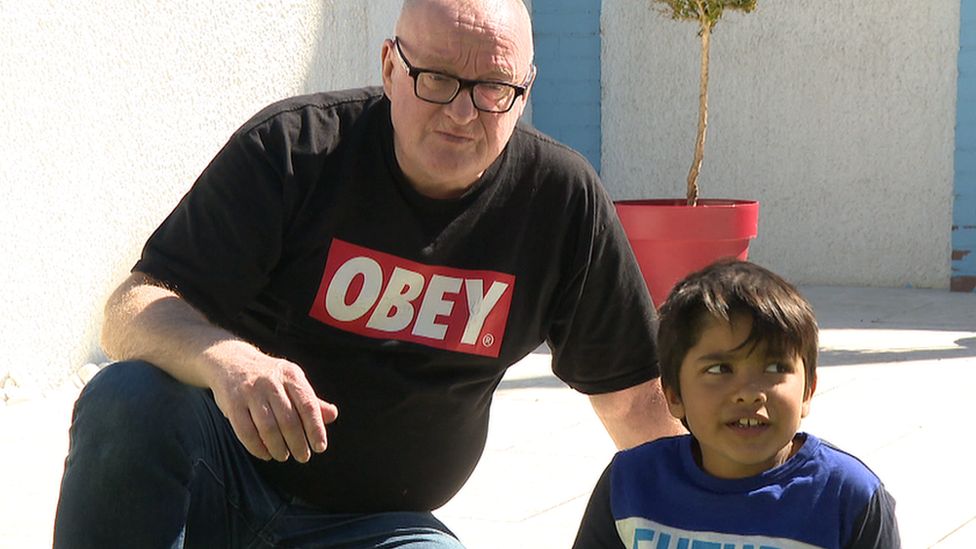 Campaigners are calling for a new commissioner to champion the rights of people with autism and learning disabilities.
The three charities behind the campaign say families are exhausted from fighting to get much-needed support and status as equal citizens.
They say a commissioner would close the current gap between what the law says and what actually happens in reality.
The Scottish government said it would "explore further" the potential role.
The charities - Enable Scotland, National Autistic Society Scotland and Scottish Autism - have said they hear every day of people struggling to access their rights to education, work, a family life, healthcare and high-quality social care services.
They also said there was also a problem of discrimination against the 56,000 autistic people and 120,000 people with a learning disability in Scotland.
The charities believe that appointing a commissioner - the first of its kind in the world - would reassure those with learning difficulties and autism that they mattered.
It would also be powerful voice advocating on their behalf with public bodies who have a duty provide equal access to services and support.
Broadcaster Stuart Cosgrove, whose son is autistic, told BBC Scotland the role was important both symbolically and practically.
He said: "Symbolically in the sense that it raises autism further up the knowledge chain so that we become more aware of it and more able to adapt to it.
"But it is important in the sense that it can enact changes in law, changes in how local councils behave or allocate spend."
Laura McConnell, who works with autistic children and has autism herself, said: "A lot of people have heard of autism but they don't necessarily understand in depth or their understanding might not be accurate.
"That can sometimes lead to bullying, to misunderstandings or to judgement of people."
She said tackling bullying was something an autism commissioner could prioritise.
Lucy McKee, who is now 21 and has a learning disability, said life at school was hard.
"They called me names and all just ignored me," she said.
"It made me feel invisible so I decided I was going to do something about this.
"I spoke to my headteacher and said I wanted to speak to the whole school about having a learning disability."
According to Enable Scotland, fewer than 7% of people with learning disabilities have a job and that figure has not changed or improved for a decade. They also have worse outcomes in health and education.
Lucy said she would love to have a job and her own home.
"I would love to have that bit of independence I have always wanted," she said.
The Scottish government said: "We will continue to consult with autistic people, people with a learning disability, and other stakeholders to explore further the potential role of a commission or commissioner, to understand more about the options, and how best to protect the rights of autistic people and people with a learning disability."