Covid shuts 17 Greater Glasgow and Clyde hospital wards
By Lisa Summers
Scotland Health Correspondent
Scotland's largest health board has had to close 17 wards to new admissions because of coronavirus outbreaks.
NHS Greater Glasgow and Clyde (NHS GGC) said it was treating 609 Covid-19 patients in hospitals across the region.
That is more than half the coronavirus patients in Scotland's hospitals.
The board said it had reported 21 significant incidents of healthcare acquired infections to Public Health Scotland.
NHS GGC said staff were working to look after these patients and ensure emergency, trauma and cancer surgery were continuing as well as some elective surgery.
It has also been enlisting the help of the NHS Golden Jubilee National Hospital in Clydebank for some of its urgent cancer treatment and other procedures.
There are currently 1,100 Covid-19 patients in hospitals across Scotland, rising from 42 on 12 September. Hospital numbers peaked at 1,520 in April.
Patient harm
Dr David Connell, consultant in respiratory medicine and clinical lead for winter planning at NHS Tayside, said non-Covid admissions were high at Ninewells and were likely to remain so for most of the winter.
"What was a very challenging situation in the first part the pandemic, I think is going to be probably harder this winter. Even if we see fewer Covid cases, we're going to have to manage everything else at the same time.
"It's of course important to remember that every time we don't see someone in a clinic or an operation is delayed, that can cause harm to patients. We want to try and minimise that as much as possible."
NHS Tayside has suspended regular visiting for patients in Ninewells, Perth Royal Infirmary and some wards in Stracathro Hospital in Brechin.
Dr Shobhan Thakore, a consultant in emergency medicine at Ninewells, told BBC Scotland that hospitals were always busier during the winter with the flu and other types of respiratory tract infection.
"Now we're adding Covid into the mix and that adds a whole level of complexity," he said.
"But the real challenge is getting those patients to the right place into the right door. If you don't need to be in hospital at all, don't come to the hospital. check with your GP and check with NHS 24."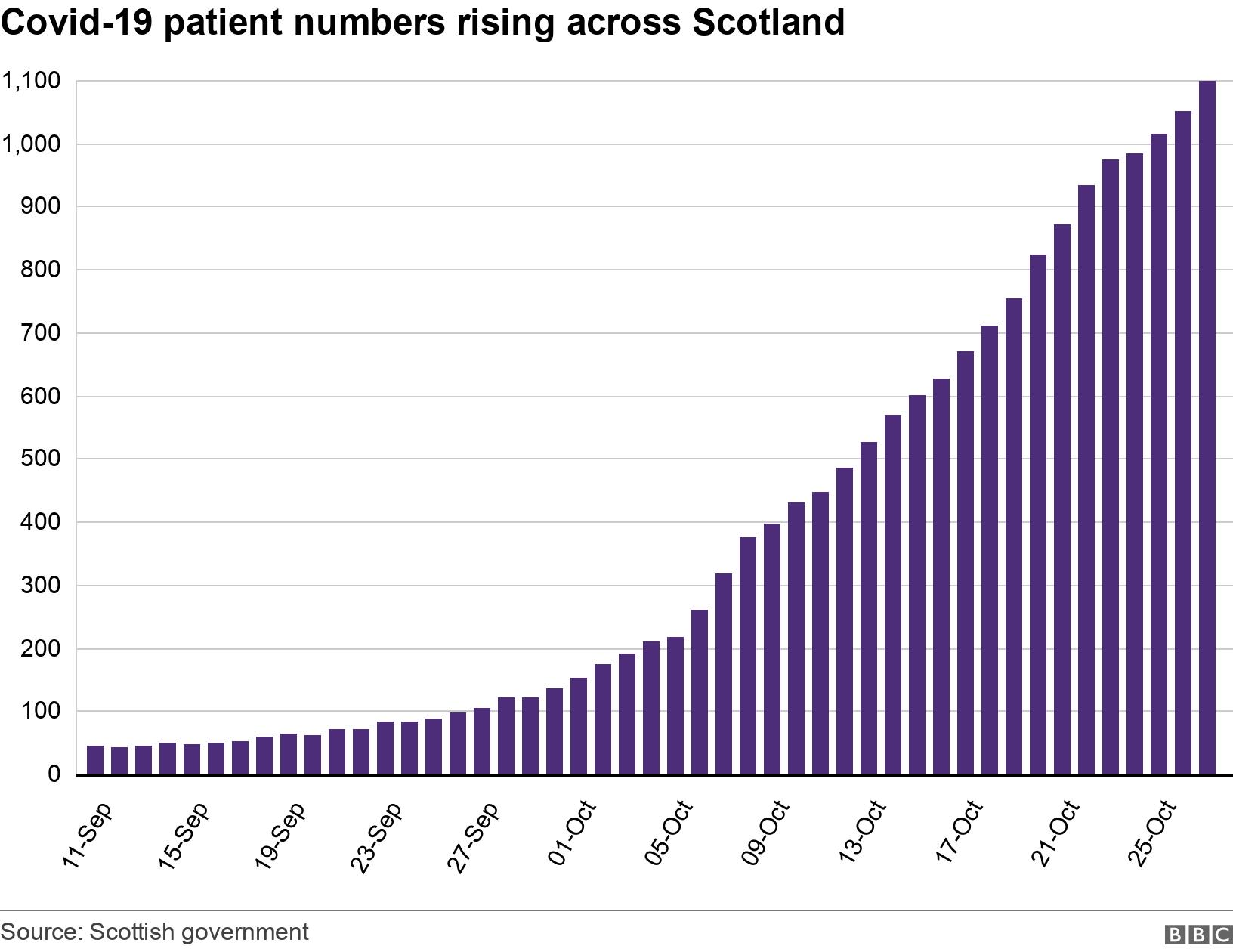 Jacquie Campbell, chief officer of acute services for the health board, said 37 non-urgent elective procedures at Edinburgh Royal Infirmary were recently postponed.
She said: "This was required to ensure that we can continue to provide care and treatment to the sickest of patients who need to be in hospital at this time.
"We understand how upsetting and frustrating this can be for patients, and we apologise to those who have been impacted as a result."
Ms Campbell said patients would be offered alternative appointments "as soon as possible."