Scotland's unemployment rate highest in UK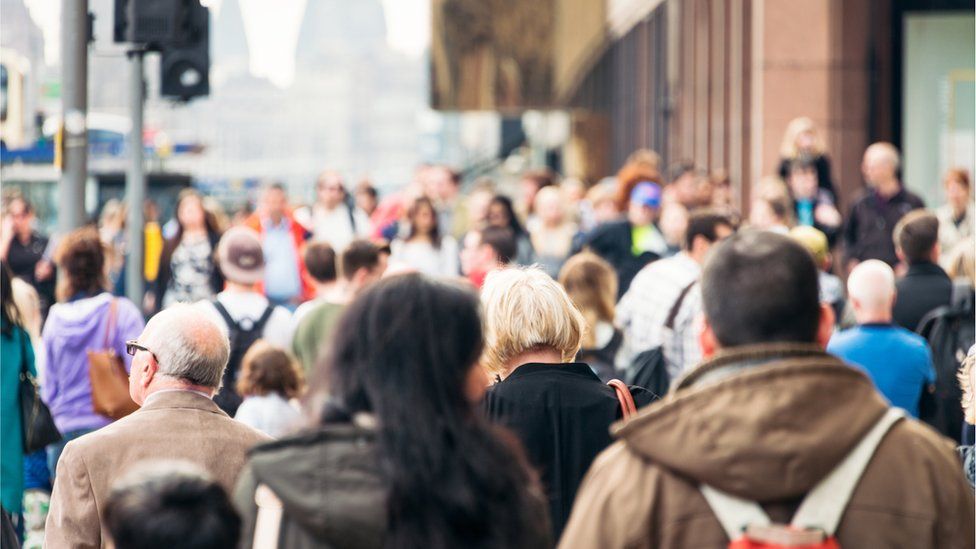 Scotland's unemployment rate is now the highest among all the UK nations, according to official figures.
The Office for National Statistics (ONS) said unemployment in Scotland for people over 16 was 4.6%, compared with a UK rate of 3.9%.
Unemployment rose by rose by 30,000 to 127,000 between February and April as lockdown hit the labour market.
Ministers said the figures were a clear indication of the challenge facing Scotland as a result of the pandemic.
The latest figures show England's rate now stands at 3.9%, Wales is at 3% and Northern Ireland is at 2.3%.
The figures only capture the first five weeks of lockdown.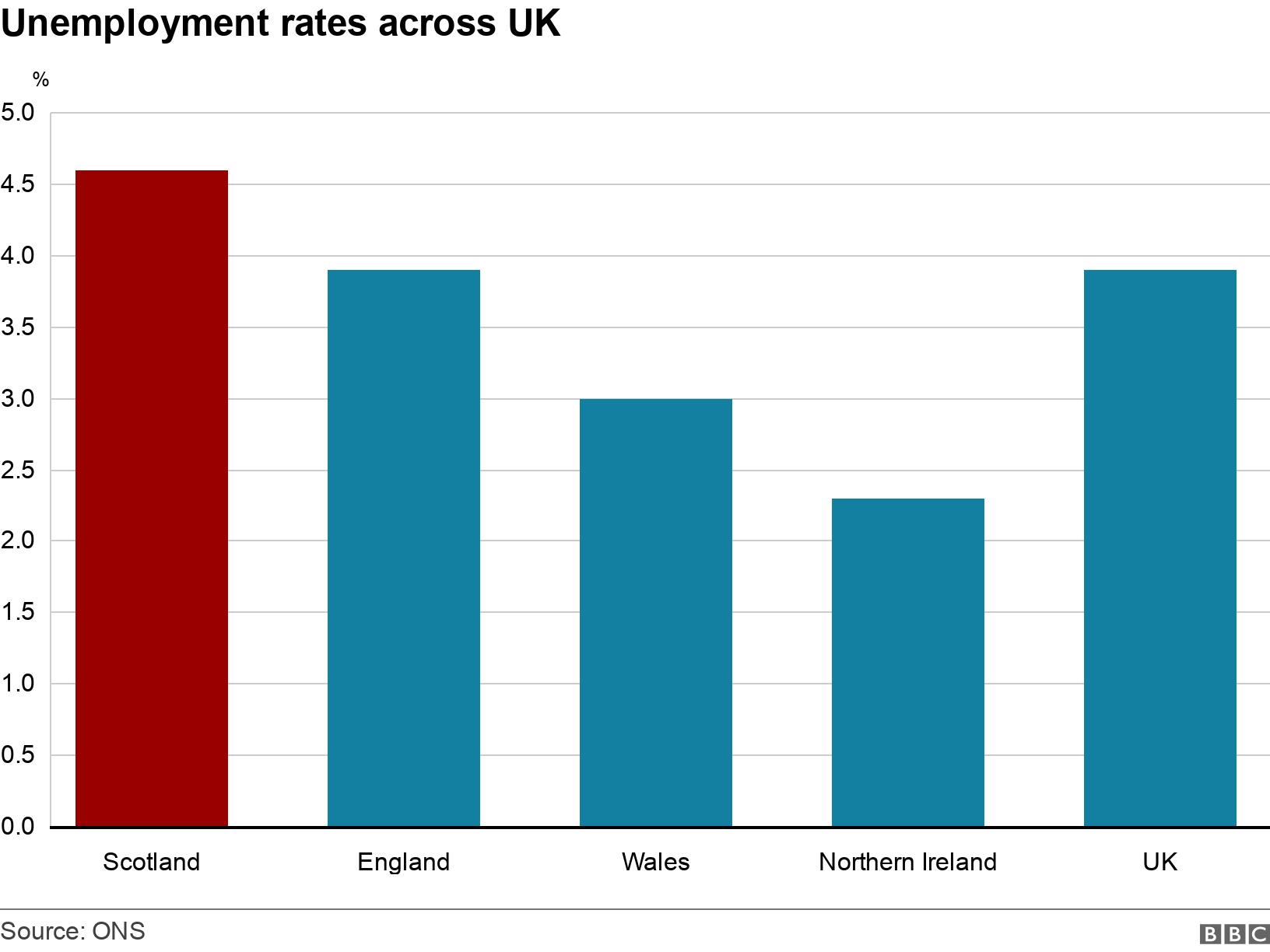 Business, Fair Work and Skills Minister Jamie Hepburn said: "These are the first labour market statistics to include a full month of lockdown measures, and show clearly the scale of the challenge facing Scotland as a result of the coronavirus pandemic.
"I know that many people will be feeling a deep sense of anxiety about their livelihoods.
"Keeping people in work while supporting those who have lost their jobs will continue to be at the heart of our thinking as we carefully reopen the economy."
Mr Hepburn also urged the UK government to ensure its support schemes reflected what was needed in Scotland.
The UK government's Scottish Secretary Alister Jack said the impact of coronavirus was clearly seen in the latest figures and "we can expect that to continue for some time".
He added: "The UK government is providing comprehensive coronavirus support packages to help people get through this unprecedented pandemic.
"These have saved nearly 800,000 jobs across Scotland, as well as helping people and businesses through VAT deferral, company loans and Universal Credit.
"This is in addition to the £3.8bn package already given to Holyrood to help tackle the crisis."
There's no obvious reason why Scottish unemployment should have risen faster than other parts of the UK, the rate up by 1.1 percentage points to 4.6% of working age adults.
It could have to do with exposure to the oil and gas downturn, or a bigger dependence on tourism jobs.
That gap doesn't make it a trend. More notable is how closely Scottish employment and unemployment figures have tracked UK averages in recent months and years.
As unemployment is expected to rise everywhere, to more than double that 4.6% rate, don't be surprised if the Scotland/UK difference is erased or reversed in the coming months.
The one firm conclusion that can be drawn from today's figures is that the furlough scheme has worked well in avoiding a sharp surge in unemployment.
That's at very high cost to the government, and it is probably postponing a reckoning with redundancies as it's withdrawn - under current plans - and ended by the start of November.
Dr Stuart McIntyre, head of research at the Fraser of Allander Institute, said people should be "cautious" about drawing conclusions about the comparison between the Scottish and UK unemployment rate.
"While this is higher than the UK unemployment rate which sits at 3.9%, these numbers are estimates from a survey, and statisticians calculate a range of values around the headline estimate to reflect the associated uncertainty," he said.
"In this case, the range for the unemployment rate in Scotland and the UK overlap - so we must be cautious about concluding that there are big differences between these."
Dr McIntyre said more than three quarters of a million people in Scotland were being supported by the various UK government furlough schemes.
"We are already seeing an increase in the number of planned redundancies being announced across Scotland, an increase in those receiving support through Universal Credit, and across the UK we have seen a fall in job vacancies and hours worked," he added.
"In the months to come, we expect to see much more substantial increases in unemployment. And those who become unemployed through this period will experience a very challenging economy in which to find new work.
"Both the UK and Scottish governments will need to be prepared with support measures for those made unemployed as the furlough schemes unwind, both to support them financially and to help them to access skills and training support."
Protecting jobs 'top priority'
Liz Cameron, chief executive of the Scottish Chambers of Commerce, said that the unemployment figures were concerning, but they "only hint at the scale of the challenge that lies ahead".
She added: "Protecting jobs must be a top priority.
"We continue to call on the chancellor to provide a flexible approach to the furlough scheme in Scotland.
"This includes extending it further for the hardest hit sectors such as hospitality and tourism.
"These sectors are where there is greatest risk of a jobs crisis, which will disproportionately affect young people and the low paid."