Coronavirus: Scottish government announces a further 47 deaths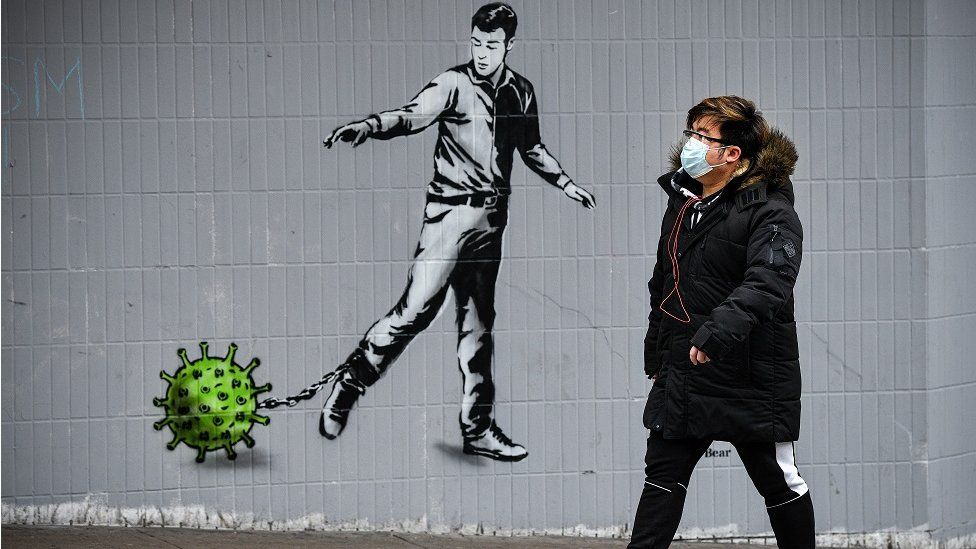 New figures show that a further 47 people with coronavirus have died in Scotland, bringing the total to 542.
The Scottish government said 5,590 people had now tested positive for the virus, an increase of 315 from Friday.
In total, 29,903 patients have been tested across the country.
A total of 1,855 people were in hospital on Friday evening with either confirmed or suspected coronavirus, 212 of whom were in intensive care.
In other developments in the coronavirus pandemic:
Coastal businesses and voluntary groups are to be given £7.2m of Scottish government funding to support them during the coronavirus lockdown.
A 26-year-old man has been arrested after he allegedly spat at two paramedics in Inverness.
The Turriff Show, Scotland's largest two-day agricultural show, has been cancelled this year because of coronavirus.
Meanwhile, a public health expert has urged the Scottish government to set out how it plans to ease the coronavirus lockdown, but warned that life may never return to normal after the pandemic.
Nicola Sturgeon has said it is too early to start planning how restrictions will be lifted, but Professor Linda Bauld, of Edinburgh University, said it should be discussed openly "to alleviate the pressure that people are feeling".
The behavioural scientist echoed warnings from the first minister and the World Health Organisation against prematurely lifting the measures, but said politicians should talk about plans to give people hope the lockdown will end.
Asked on BBC Radio Scotland how the public were responding to the measures, Prof Bauld cited a study by King's College London suggesting nine out of 10 people support the lockdown measures.
However, she suggested that rising numbers of people flouting social distancing rules "will ring alarm bells for the government".
Prof Bauld said that when the government is ready, it should "begin to talk about what the options are for easing the restrictions if we feel the health service is not being completely overwhelmed - which it isn't at the moment".
She added: "I think we need to start talking about what measures might look like."
On Friday, Ms Sturgeon said it was too early for planning an "end game" for lifting the lockdown.
Asked if the government should be discussing a strategy to lift social isolation measures, she said there was not enough evidence to do so without risking "disastrous effects in terms of the virus spreading".
Ms Sturgeon said she wanted the country to return to normal as soon as possible, but would not allow "impatience" about the lockdown "to do the damage that we've been trying to prevent".