Coronavirus: Nicola Sturgeon says 'Don't be complacent' over Easter
First Minister Nicola Sturgeon has again urged people to stay at home over the Easter weekend.
She said that would be difficult for everyone, as Easter is normally a time to see friends and get out and about.
Ms Sturgeon said: "None of that will be possible this year."
She warned against people becoming complacent about the coronavirus lockdown measures and said the risks of breaking them by visiting friends or relatives over Easter were "enormous".
"They are not risks worth taking," she told her media briefing in Edinburgh.
"The one time you ignore this guidance could be the time you get infected with this virus, or you pass it on without knowing.
"So please don't throw away all the good work of the last three weeks, and don't put yourself or your loved ones at risk.
"All of us must do the right thing. Every day we do brings us closer to the ability to return to normality."
The first minister also said it was worth stressing that nobody should be travelling for holidays in rural or island communities which are especially vulnerable to the impact of the coronavirus pandemic.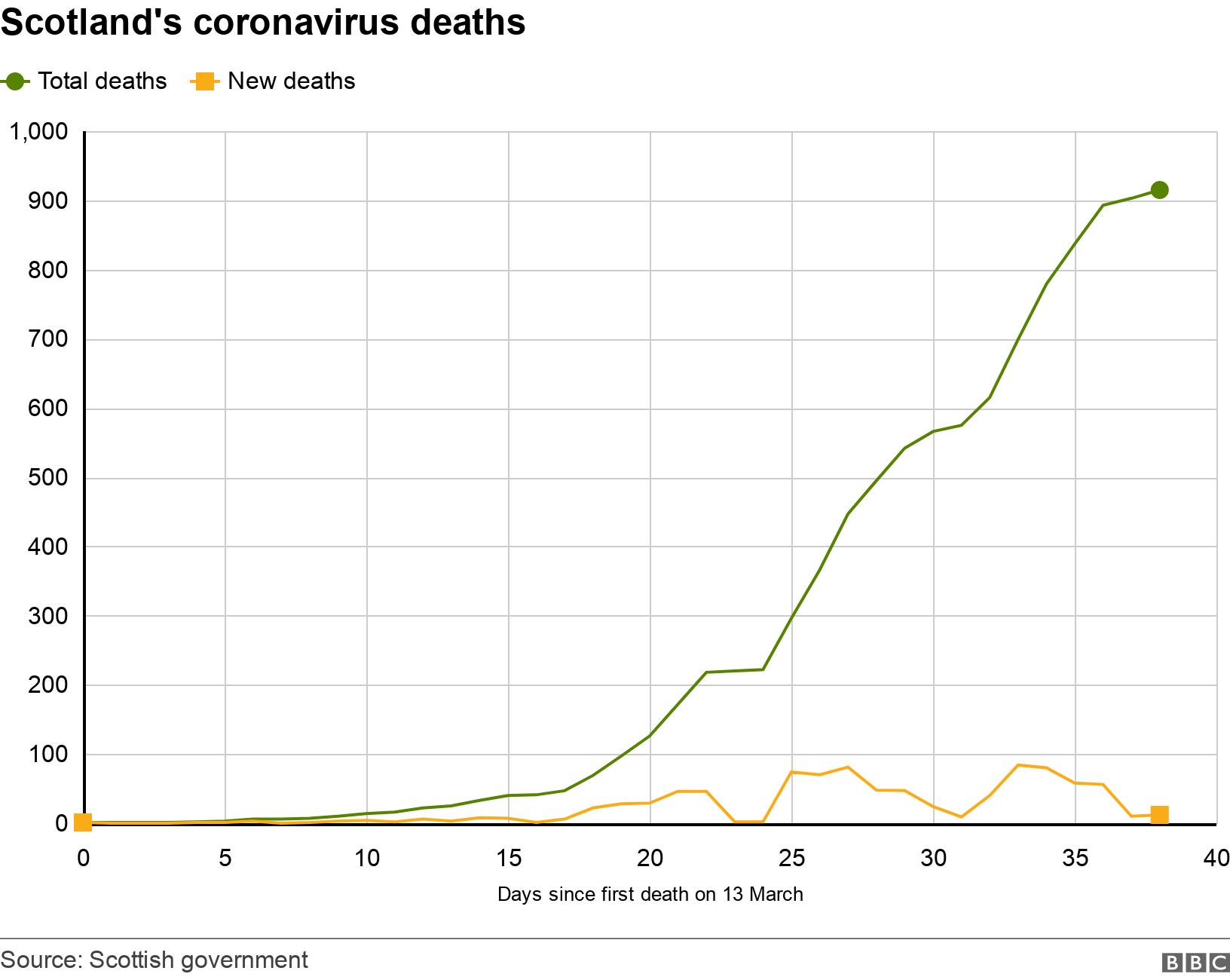 Ms Sturgeon told her daily briefing that 495 people were now known to have died after testing positive for Covid-19 in Scotland, up by 48 on the previous day.
She said 1,832 people were in hospital and 207 of those were in intensive care.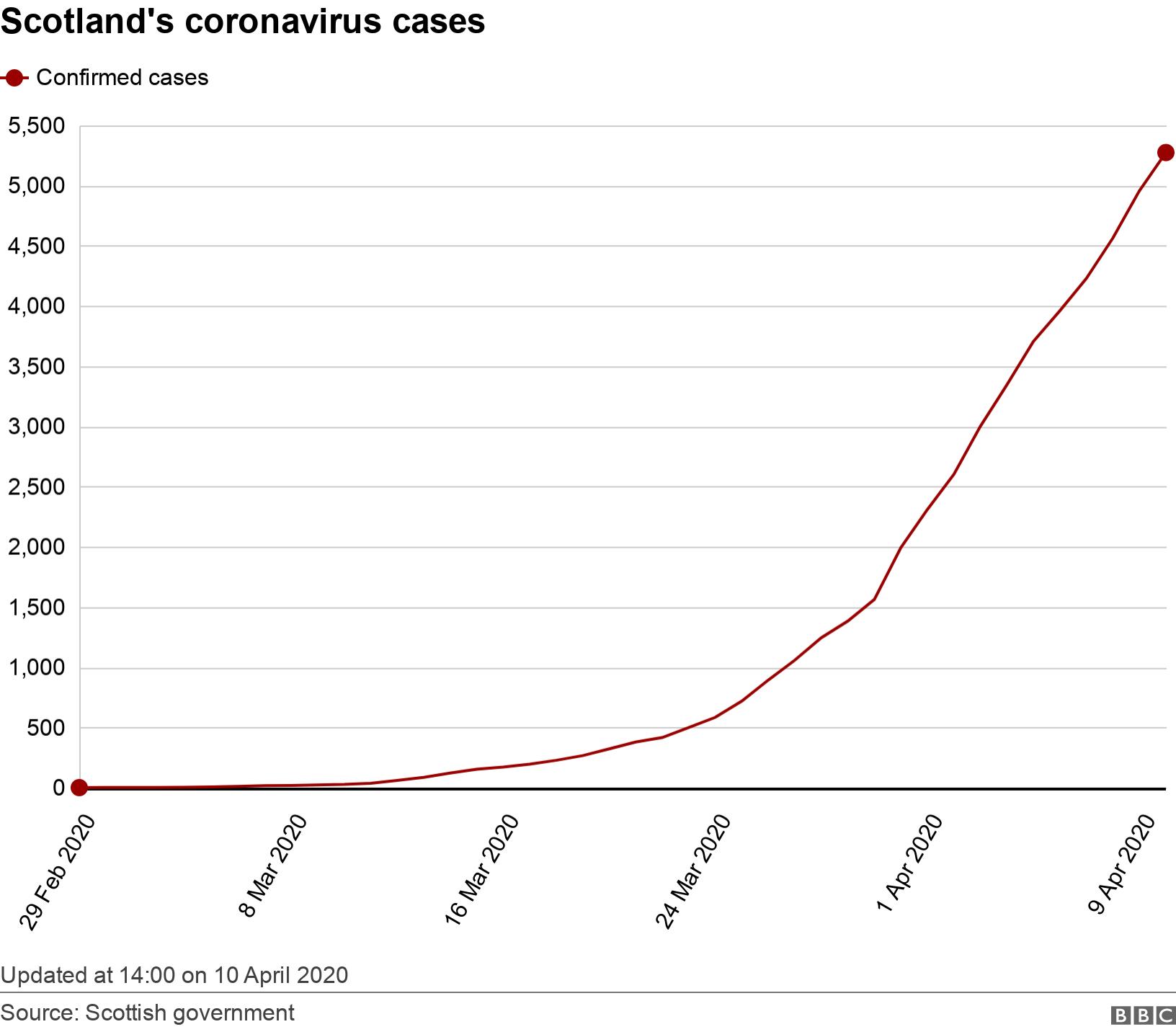 Police Scotland chief constable Iain Livingstone told the first minister's briefing that the "vast majority of people are continuing to do the right thing" by adhering to social distancing rules.
But the first minister said she was worried abut people tiring of the restrictions.
"We all find it more difficult to comply with these rules with every day that passes," she said. "Even in Scotland, with Scottish weather, that will get more difficult as we go into Spring and the nights get lighter."
Ms Sturgeon reiterated that people would not be asked to observe restrictions "for one minute longer than we think necessary".
"But at the moment, we think it is necessary, and vital," she added. "This virus hasn't gone away."
The Met Office forecast most parts of the country will experience dry, cloudy conditions over the weekend with temperatures reaching the mid-teens at best.
National Clinical Director Prof Jason Leitch said people should only travel for vital reasons such as buying groceries, healthcare, caring responsibilities or necessary work.
He also emphasised the importance of remaining active by working out indoors, walking, running or cycling close to home for up to an hour.
Meanwhile, a human rights lawyer has been appointed to lead independent scrutiny of Covid-19 emergency police powers.
John Scott QC has been commissioned by Chief Constable Iain Livingstone to review Police Scotland's use of new emergency powers to respond to the pandemic.
Mr Livingstone said the lawyer would ensure the force's use of the new powers were "thoroughly and independently scrutinised".
Mr Scott welcomed the invitation, which he said comes in "exceptional and difficult times", and said it highlighted the importance in Scotland of policing by consent.
Justice Secretary Humza Yousaf said the decision showed "forward-thinking" by the UK's second-largest police force.
He added: "Police Scotland is playing a critical role in responding to public concerns and in ensuring social distancing in our communities in order to safeguard health, protect the NHS and save lives."
Related Internet Links
The BBC is not responsible for the content of external sites.