Sturgeon: Coronavirus deaths in Scotland increase to 14
The number of coronavirus deaths in Scotland has increased by four to 14, as First Minister Nicola Sturgeon stressed that following health advice was "not optional".
Ms Sturgeon called on shops which do not provide essentials such as food or medicine to close.
She said 499 people had tested positive in Scotland for Covid-19.
Ms Sturgeon said these figures were likely to be underestimates - but still showed "the scale of the challenge".
The chief medical officer for Scotland, Dr Catherine Calderwood, said: "Those 14 deaths probably each represent up to 1,000 people that have become infected.
"We have 23 people currently in our intensive care units across Scotland who have coronavirus and each of them represents perhaps 400 to 500 other people that will have become infected in the course of their illness."
Dr Calderwood warned that people who ignored advice on self-isolation and social distancing risked infecting loved ones.
"The people that you interact with, if they give you coronavirus, you will pass that on to the members of your household," she said.
"You're risking infecting the people you spend most time with, the people you love.
"So when people are mixing outside their families, they need to be absolutely sure it is worth the risks they are taking."
Ms Sturgeon also urged people to take advice on social distancing seriously.
She said "the vast majority of people" were making every effort to limit contact, but that "too many" were still being expected by their employers to go to work.
She called on shops which do not provide essential services to close, and urged pubs and restaurants which have stayed open to "do the right thing".
"If our NHS is overwhelmed, people will die needlessly and avoidably," she said.
"This is about saving lives."
She said government health advice would protect the NHS and reduce the number of people who have the virus.
And she added: "Life should not be carrying on as normal right now.
"This weekend has been the most unusual in my lifetime and that is true for all of us."
Ms Sturgeon earlier told BBC Scotland that no-one should be meeting people outside their family group unless it was absolutely essential.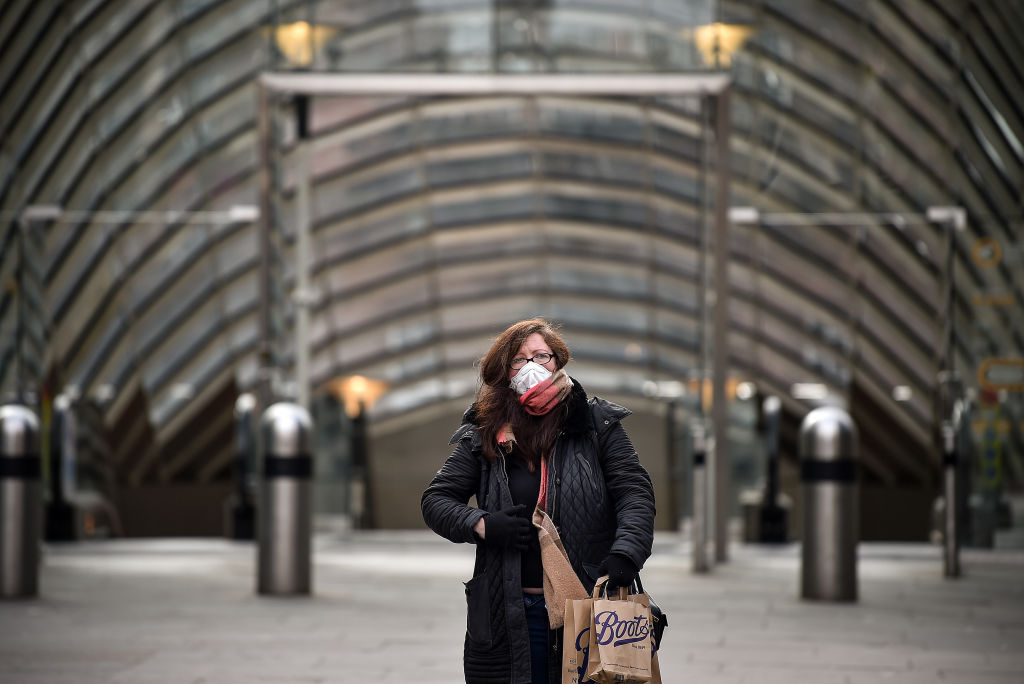 Getty Images
What's the real number of cases in Scotland?
25,500are likely to be infected
14 deathsEach death could represent 1,000 infected people

23 ICU patientsEach patient represents up to 500 infected people
Source: Dr Catherine Calderwood, chief medical officer
She told the Good Morning Scotland programme: "The experts are telling us that we are on the cusp of a rapid acceleration, and that acceleration may be quicker than we had previously thought.
"That is why the advice to people is now so clear, so strict and so robust. If at all possible, stay at home".
The first minister emphasised that "life should not feel normal" after limits were introduced on social gathering with the closure of pubs and cafes.
She said people should not be crowding into parks or onto beaches.
"This is really tough, but this is the kind of action that will help us slow down the spread of this virus and ultimately save lives," she said.
Ms Sturgeon also appealed to young people, who she said may feel they are "invincible", to stick to the new guidelines.
She said: "The advice is for the protection of all of us, particularly the protection of those who are more vulnerable to serious illness and potentially dying from this, and it's about protecting our health service.
"If our health service becomes overwhelmed, there will be people who will die needlessly and avoidably and that is that we are trying to prevent."
The Scottish government has said up to 200,000 people in Scotland with extreme health vulnerabilities would be contacted in the coming days with advice to isolate for 12 weeks and details of how they will be supported.
It follows similar measures announced by Public Health England to inform 1.5m people in a similar position south of the border.