Coronavirus: Three more Scottish deaths confirmed
Three more patients have died in Scotland after testing positive for coronavirus, bringing the total number of deaths to six.
The first minister told the Scottish Parliament the number of confirmed cases of Covid-19 had risen to 266, an increase of 39 from Wednesday.
But Nicola Sturgeon warned the figures were "likely to be an underestimate".
She added that those on the frontline of the NHS were the priority for testing.
Police officers and other emergency service personnel will also be included in the list of key workers, whose children will still be able to go to school.
Ms Sturgeon acknowledged there must be local flexibility on what constitutes a key worker as some posts may be considered crucial in rural areas but not in cities.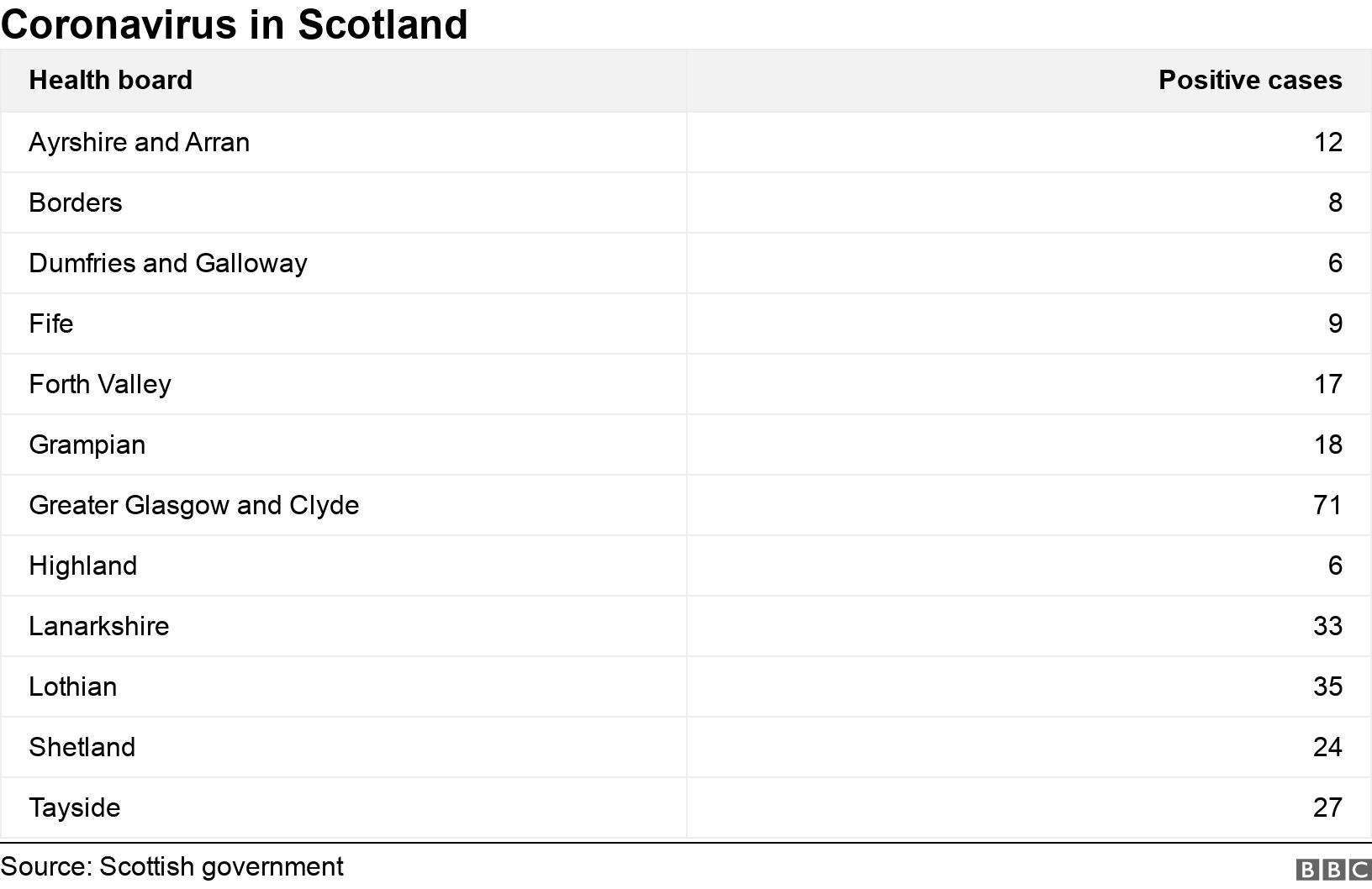 The first minister told MSPs that Scotland now has three laboratories - in Edinburgh, Glasgow and Dundee - for testing and it is hoped they will be able to carry out 3,000 tests a day.
Ms Sturgeon said a £2.2bn package of support was available to help sustain businesses and help them pay their staff fairly.
Small and rural businesses will be able to apply for a £10,000 grant
Hospitality businesses will be given 12 months of business rates relief
Those with a rateable value of between £18,000 and £51,000 will be able to apply for a £25,000 grant
Scottish Labour leader Richard Leonard said more supplies of personal protective equipment were distributed on Wednesday, but they were paper masks with an expiry date of 2016.
He called for a guarantee that the appropriate supplies would be made available and asked for reassurances for staff who feel they are being put at risk.
The first minister replied: "We will do everything we can to protect those on the frontline."