Coronavirus: Scottish Covid-19 testing expanded to communities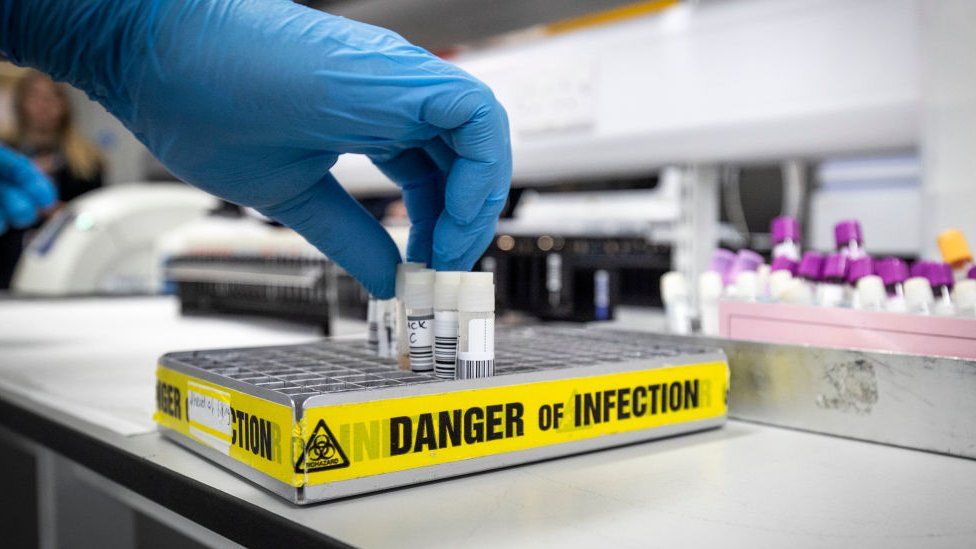 Testing for coronavirus is to be extended into Scotland's communities but there will be no routine testing of people with minor symptoms.
The Scottish government said enhanced surveillance testing would provide a more accurate picture of the virus spread.
The advice for people with mild symptoms remains to stay at home for seven days unless symptoms are severe.
If their condition deteriorates they should contact GP surgeries by phone.
Under the surveillance programme, some patients will be asked if they are willing to be tested, even if they are not showing coronavirus symptoms.
Patients are routinely tested if they require overnight admission to hospital with either clinical or radiological evidence of pneumonia, acute respiratory distress syndrome or flu-like illness. Patients in intensive care units are also tested.
The chief medical officer said the expansion meant areas containing 1.2 million people would provide information on how fast the virus is spreading and inform decisions about further measures.
Dr Catherine Calderwood said this "real-time" data could be used to predict when the coronavirus outbreak would peak.
By Sunday, a total of 4,240 people had been tested in Scotland, with 153 tests coming back positive.
Dr Calderwood said: "This new approach to testing will enable us to understand the pattern and spread of coronavirus in the community, to develop a clear assessment of the situation and to predict the peak number of cases, without having to test everyone with possible symptoms.
"Everybody has a role to play in helping contain this outbreak by following the latest health advice and basic hygiene precautions such as washing hands frequently, not touching their face and covering their nose and mouth with a tissue when coughing or sneezing."
She reiterated the current public health advice for Scotland:
Those with mild symptoms do not need to be tested.
They should continue to stay at home for seven days and only contact their GP or dial 111 if their condition worsens.
Common symptoms of coronavirus include fever/temperature of above 37.8°C and a new continuous cough
Key workers such as NHS staff will continue to be tested if they show symptoms.