Glasgow and Edinburgh council tax bills to increase by nearly 5%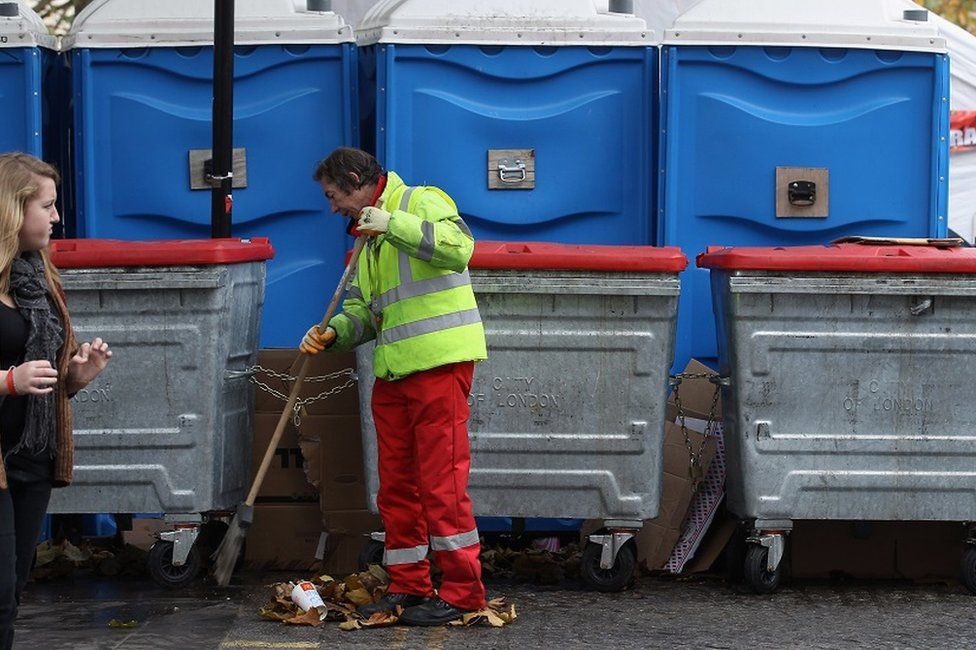 Scotland's two biggest councils have voted to increase domestic rates by nearly 5%.
In Glasgow, the SNP-administration set the rise at 4.64% while Edinburgh's SNP-Labour coalition agreed 4.79%.
Councils across Scotland have the power to raise council tax by up to 4.8% this year.
In the coming weeks, the country's 32 local authorities will be agreeing their budgets ahead of the new financial year on 1 April.
Glasgow's budget was passed after an amendment from the Scottish Greens was accepted. The budget included the following proposals:
The closure of its Blairvadach Outdoor Resource Centre in Argyll and Bute
The introduction of bulky uplift charges
An additional £1m for cleansing but a reduction in street sweeping services
Under-utilised bowling greens across the city to be turned into allotments
City treasurer councillor Allan Gow said: "I regret the increase in council tax but I believe that there is no other option. It will hopefully mitigate some of the impact on our poorest people in Glasgow.
"We have sought to protect our most vulnerable people in our community. We will continue the holiday fund and universal free school meals to all children from P1 to P4."
Also agreed was a new £10m climate emergency action fund, ahead of Glasgow hosting the COP26 climate change summit later this year, and work to identify a further £20m to invest in nature, green networks and food growing opportunities.
GMB Scotland organiser Rhea Wolfson said the council was not providing adequate funding to tackle Glasgow's "waste crisis".
She added: "These proposals suggest we have a council that can't even keep the city clean yet thinks it can save the planet."
Edinburgh 'key priorities'
In the capital, councillors were faced with the need to save £87m over the next three years.
The local authority said it would use the money from the council tax rise to invest in "key priorities" such as new schools.
The three-year City of Edinburgh council budget includes pledging £196m towards a redevelopment project on former industrial land at Granton which will have 3,500 new homes, a school, medical centre, cycling and walking routes and sustainable transport hubs.
Elsewhere, other significant changes which have been approved include:
An extra £9.1m to address rising school rolls
£123m towards improving roads and pavements
Cuts to nursery teacher numbers and a review of senior management roles
A reduction in the council's contribution to community policing
Council leader Adam McVey said: "We've agreed a bold budget which protects the most vulnerable in society and guarantees a fairer quality of life for future generations.
"It prioritises those council services which work to help those who are most in need of our support - protecting our young people, our communities and our planet in the process."
Related Internet Links
The BBC is not responsible for the content of external sites.