Repatriation begins for Scots passengers after Thomas Cook collapse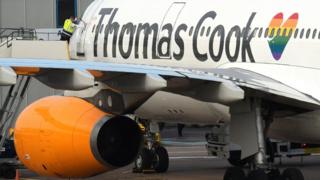 Thomas Cook passengers have begun arriving back in Glasgow after the Civil Aviation Authority (CAA) stepped in to repatriate stranded Britons.
The first flights, from Zante and Menorca, touched down at Glasgow Airport on Monday afternoon after the tour operator collapsed overnight.
It triggered the biggest peacetime repatriation, aimed at bringing 150,000 British holidaymakers home.
Thomas Cook flights were cancelled when negotiations to raise funding failed.
Around 15,000 passengers are expected to travel on 61 flights to the UK on Monday, in a flight programme expected to cost £100m.
The bill will be met by the Atol financial protection scheme and the UK government.
Glasgow Airport estimates around 2,400 passengers have been hit by the 178-year-old company's closure.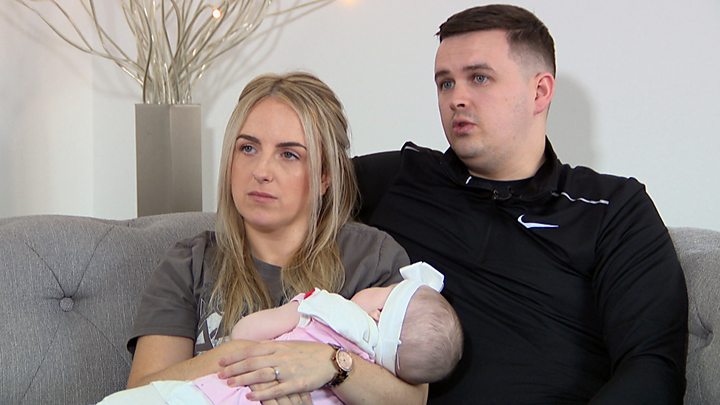 One woman who got off the CAA flight from Zante said she was still receiving emails from Thomas Cook to say their flights were still on, but they heard about the collapse on the news.
She said she was "relieved" to be home and praised the Atol staff at the airport in Greece for giving them information and making the repatriation "flawless".
"Hope everyone else is as lucky as we were", she added.
Another man said it was a "shame for Thomas Cook", but praised the repatriation effort as "fantastic".
Jobs at risk
The last Thomas Cook flight landed in Glasgow at 05:50, from Orlando in Florida.
Later arrivals were cancelled and scheduled departures from Glasgow were grounded.
The tour operator's failure puts 22,000 jobs at risk worldwide, including 9,000 in the UK.
The CAA, an arms-length body set up by the Department for Transport (DfT), said it had chartered aircraft to bring passengers home, and urged Thomas Cook customers in the UK who were due to travel not to go to the airport as their flights had been cancelled.
Flight crew in tears
A passenger on the last flight to land at Glasgow Airport reported that there was concern that the plane might not depart from Orlando.
BBC Radio Scotland heard that it did leave, but en route an announcement was made to say the holiday firm had gone bust, leaving flight crew members in tears.
Paul McLennan was meant to be taking his daughter to Orlando from Glasgow on Monday morning.
He told BBC Radio's Good Morning Scotland programme: "I booked in yesterday and was told everything was ok then we came up [to the airport] this morning and got this.
"I've got no idea what we are going to do now. This [holiday] has been booked for nearly two years so to say I'm scunnered is an understatement."
Scott Little, from Kilmarnock, was also meant to be catching the 10:35 flight to Orlando for a two-week family holiday.
He said: "I woke up at about 02:00 and read all the news everywhere. Absolutely gutted but there's nothing you can do. I feel for the employees as well. It's a terrible time for everyone."
Mr Little did not book through Thomas Cook directly and is hopeful an alternative flight can be arranged.
Jim Hatton, 61, and his wife were in Menorca when news of the collapse came through.
The Helensburgh resident who is having to wait for a replacement flight home said he feared he would run out of his "vital heart medication".
Mr Hatton said: "Last night was sleepless. I was watching all the Thomas Cook aircraft heading for the UK on the FlightRadar app knowing that an announcement would only be made once most of the aircraft were home.
"Thomas Cook staff are highly visible and helping with the repatriation process. One lovely lady said she has been working for Thomas Cook for 43 years. Now she doesn't know what she's going to do."
John told Morning Call on Radio Scotland that he had booked his wedding in Jamaica through Thomas Cook.
He, his fiancée and 22 guests are due to fly out to the Caribbean for the 5 November ceremony.
John said he fears he is going to lose the £30,000 paid for the package deal.
Alternative flight prices rise
Garry McCallum and his wife were due to fly from Dalaman in Turkey to Glasgow on Monday - but they have organised an alternative flight.
The 42-year-old said he was relieved to be getting home even though the journey will mean flying into Birmingham and then being transferred to Glasgow.
Sue Bell, from Glasgow, is having to travel home from Majorca via Manchester Airport.
She said she had been "impressed" with the professionalism of Thomas Cook staff.
Ms Bell added: "We might be in a difficult situation but it's nothing compared to the fact these people have woken up this morning to find out they've not got a job anymore and yet they've still turned up for work today."
Joe Datolli and his mum Sally are trying to get home to Florida after holidaying in Scotland.
He said in order for them to get home to Orlando they are having to pay an additional £2,000 in order to get on a flight out of Dublin.
Debbie Parker, from East Kilbride, has worked for Thomas Cook for 26 years. She wrote on Facebook that she felt "shock, sadness and disbelief".
She said it was a "sad day for the travel industry" and that Thomas Cook had given her the "most amazing memories" and let her explore her "passion" for travel.
"I was always proud to work for Thomas Cook and that still remains", she added.
Thomas Cook has about 60 retail shops in Scotland.
What help is there for passengers?
The UK government's emergency operation to help stranded holidaymakers, codenamed Operation Matterhorn, has chartered 45 jets to bring Britons home at no extra cost.
Details of each flight will be posted on a dedicated website as soon as they are available.
Operators including easyJet and Virgin have supplied some aircraft, with jets coming from as far afield as Malaysia.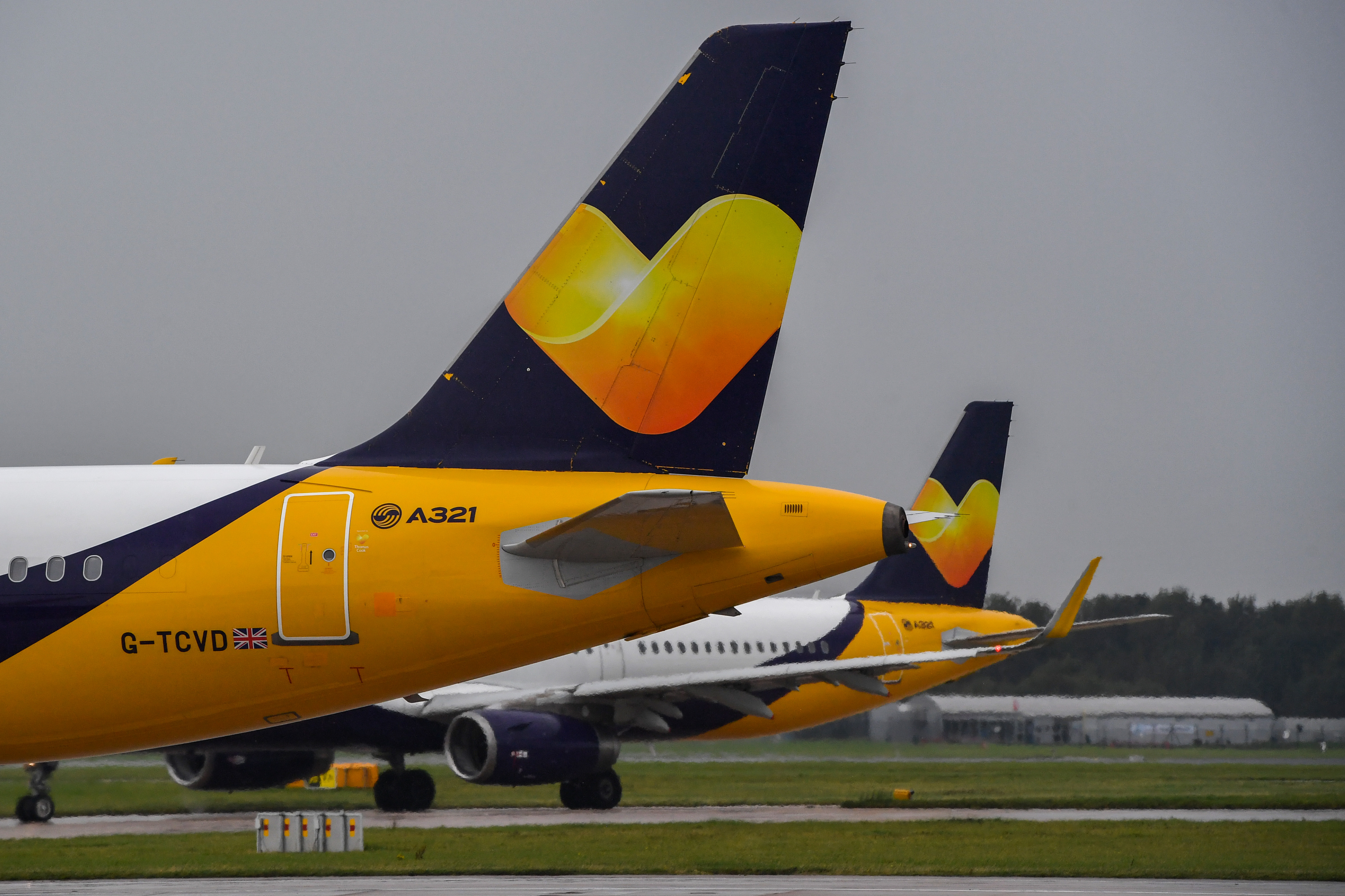 GETTY
Thomas Cook in numbers
22,000jobs at risk worldwide

9,000 jobs at risk in the UK

150,000 British holidaymakers to be repatriated

450,000customers affected internationally

34 planesowned (Airbus A321 and A330)
Source: Thomas Cook
All customers currently abroad with Thomas Cook who are booked to return to the UK over the next two weeks will be brought home "as close as possible" to their booked return date, the Department for Transport (DfT) has said. A "small number" of passengers may need to book their own flight home and reclaim the costs.
The CAA is also contacting hotels accommodating Thomas Cook customers, who have booked as part of a package, to tell them that the cost of their accommodation will be covered by the government, through the Air Travel Trust Fund and Air Travel Organiser's Licence scheme (Atol).
---
Are you a Thomas Cook customer or member of staff? If you've been affected by the issues raised here, you can get in touch by emailing haveyoursay@bbc.co.uk.
Please include a contact number if you are willing to speak to a BBC journalist. You can also contact us in the following ways: