Number of foreign workers in Scotland fall by 21,000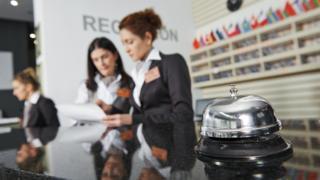 The number of foreign workers in Scotland dropped by more than 10% last year, according to new statistics.
There were 198,000 non-UK nationals in employment in 2018 - 21,000 fewer than in the previous year.
Scottish government research found that about 12,000 of those who left the Scottish labour market were EU nationals.
It is the first year since 2007 that the number of EU nationals in employment has fallen.
Ministers said the figures were "extremely concerning" given that all Scotland's population growth over the next 25 years was projected to come from immigration.
However, the publication also revealed that there were 99,000 more overseas workers in Scotland in 2018 than in 2007.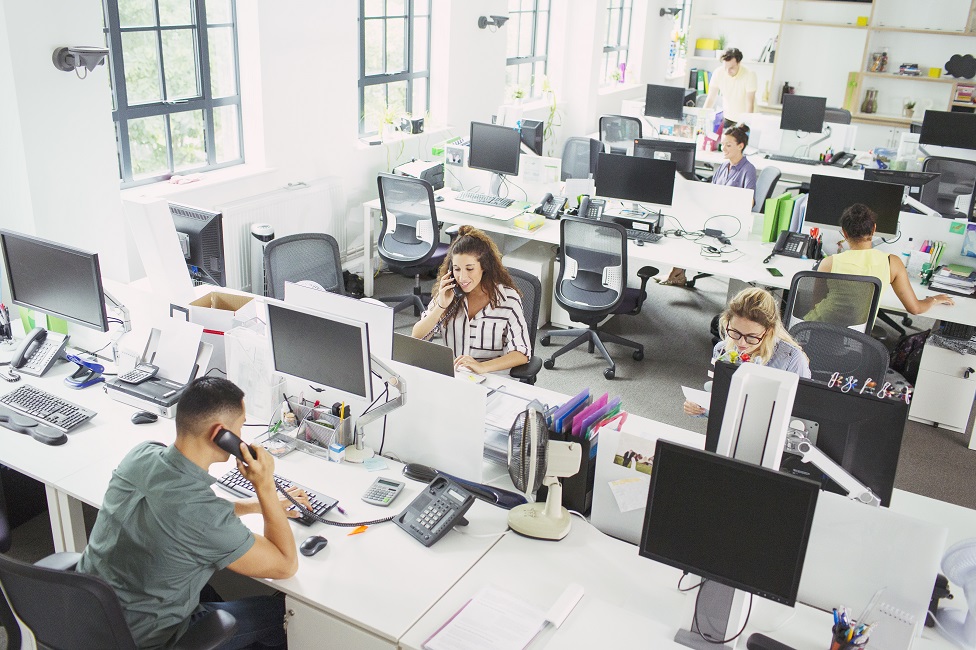 GETTY
Foreign workers in Scotland
198,000non-UK nationals in employment in 2018

21,000fewer than in 2017
141,000from EU countries (down 12,000)

57,000from outside the EU (down 10,000)
Source: Scottish government
Is Brexit to blame for the drop in non-UK workers?
It's difficult to say. The number of EU workers in Scotland has been climbing steadily since 2007, when there were 51,000 in employment.
So despite last year's drop, there were still 90,000 more EU nationals working in Scotland than 11 years ago.
Non-UK workers in Scotland 2007-2018
But Jim Walker, the joint managing director of Walkers Shortbread, has no doubt that the uncertainty surrounding Brexit is to blame for his contracting labour pool.
At peak times the firm employs 1,700 people in six factories across Speyside, recruiting people from the UK and the EU.
"We are finding it more difficult to get the people we need definitely," Mr Walker said.
He added that fewer EU migrants are travelling to work in the UK as the value of the pound drops amid continued political uncertainty.
"They are not getting that much more [money] for staying over here than they would in Poland," he said.
Where do Scotland's foreign workers come from?
There were about 56,000 Polish nationals working in Scotland last year - accounting for 2.1% of the country's entire workforce.
Among them are Pawel Pasewicz and Aleksandra Holub who work in Walker's factory at Aberlour in Moray.
But Ms Holub said she has friends who have left Scotland for Norway, seeking a more stable future.
"People do not really know whether they should stay, go, invest, buy properties," she said. "I am a home owner here but my friends and family are actually thinking whether to buy a house or not - because of Brexit they don't know.
"We'd like to know what actually is going on because I think nobody really knows. And if the government really doesn't know, then how can I know?"
Where do Scotland's foreign workers come from?
She added: "Uncertainty over the future rights of European Union workers in the UK is encouraging people to look for opportunities elsewhere.
"I do know a few people who used to live and work here and now they live and work in Norway because they say the future for them in Norway looks more steady and secure than it does here."
Meanwhile Mr Pasewicz said he wants to stay in Scotland but he feels unable to plan his future.
"I feel insecure. I think some people will look at different countries and different places to work," he added.
What else was in the report?
Researchers found that 81.2% of all EU nationals aged between 16 and 64 were employed - up 0.4 percentage points over the year - and higher than at any time since 2007.
That compared with an employment rate of 74.5% among UK nationals, and 50% for people from outside the EU.
It also found that:
More than half of EU workers live in Edinburgh, Glasgow or Aberdeen
There were 24,000 non-UK nationals employed in the public sector - 3.6% of its workforce
One in five EU nationals work in the food, drink and tourism sectors
A quarter work in "elementary occupations", such as cleaners, bar workers and production workers
In which industries are foreign workers employed?
The latest statistics were published on the same day the UK government was advised to relax migration rules for vets, web designers, psychologists and architects from outside Europe.
The Migration Advisory Committee said the jobs should be on a list aimed at plugging gaps in the UK labour market.
What does the Scottish government have to say?
Fiona Hyslop, the external affairs secretary, blamed UK government policy for the "extremely concerning" new figures.
"All of Scotland's population growth over the next 25 years - including our working age population - is projected to come from migration," she said.
"A fall in the number of non-UK nationals working in Scotland is extremely concerning and illustrates the significant demographic challenges that we are facing.
"Valuable contributions are made to our economy, public services and society by people from all over the world who choose to make Scotland their home.
"However, our future prosperity is under threat due to the UK government's 'hostile environment' immigration policies and their determination to end freedom of movement."
She added: "It is increasingly vital for Scotland to have the powers to develop a tailored migration policy which values all skills, works for business and supports public services across the country."