No convictions for drink-spiking in past five years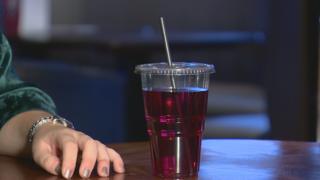 There has not been a single conviction for drink-spiking over the past five years, new figures reveal.
Police Scotland said they had recorded 74 cases of people's drinks being drugged in the past two-and-half-years.
But according to separate statistics from the Scottish government, there have been no convictions.
Assistant Chief Constable Gillian MacDonald said the figures for drink-spiking were small and she believed they were "probably under-reported".
She said that just because the figures were small did not mean it was not a "big concern".
Drink-spiking, with drugs such as GHB and white rohpynol, is illegal and could result in a maximum of 10 years in prison for anyone found guilty.
ACC MacDonald was speaking as Police Scotland backed a campaign by Girls Against Spiking to get pubs and clubs to offer lids for drinks to act as a barrier to drugs being placed in them.
She urged people who think they have been spiked to report it as soon as possible.
Ms MacDonald said: "We have early evidence kits that can detect substances that have been put into alcohol."
What do the figures say?
In response to a Freedom of Information request asking police for the number of cases they had recorded since 2013, they instead gave the incidents since April 2016.
The results are divided into two categories of which the main one is "drugging", which covers all types of drink-spiking.
The second, more serious category, is described by police as "administering a substance for sexual purposes".
From April 2016 to March 2017, there were 14 drugging complaints and another nine for sexual purposes.
The following year, there were 18 drugging cases and 12 for sexual purposes.
From April to the end of October this year, there have been 16 drugging allegations, with another five sexual purposes claims recorded.
Separately, the Scottish government confirmed: "In the past five years there have been no convictions for the offence of administering a substance for sexual purposes or the offence of drugging".
Why has no-one been convicted?
ACC MacDonald of Police Scotland said sometimes people spiked drinks "as a prank".
However, on other occasions the motive could be sexual or to commit another crime such as theft.
She said: "The numbers reported to us do remain very small but we respond timeously and really professionally to any reports of spiking."
ACC MacDonald said: "Obviously any reports that come to the police are thoroughly investigated and where we have evidence we report the case to Crown Office and Procurator Fiscal Service.
"It is then a matter for them whether criminal proceedings are taken."
What substances are used to spike drinks?
Drugs used in drink-spiking are often referred to as date-rape drugs, although they're not always used for sexual assault.
Some examples of drugs that have reportedly been used for drink spiking include:
gamma-hydroxybutyrate (GHB)
gamma-butyrolactone (GBL)
tranquillisers, most often benzodiazepines, including Valium (diazepam) and Rohypnol
ketamine
Date-rape drugs are particularly dangerous when mixed with alcohol because they combine to have a very powerful effect.
In extreme cases, it can lead to a coma or even death.
Date rape drugs may come in powder, tablet or liquid form, and don't always have a noticeable taste or smell.
Girls against spiking
Cara Teven, from Girls Against Spiking, says the issue is one that seems to be becoming more widespread.
In September, it was reported that a 20-year-old fashion student suffered horrific injuries after jumping naked from the first-floor window of her flat after a night out.
She believed her drink was spiked as she sat with friends in a city centre student bar.
Cara, a 21-year-old law student from Ayr, says the "final straw" for her came when drink-spiking happened to her friend.
So far her campaign to get bars to offer lids for drinks has concentrated on universities, with the University of Strathclyde's student union being the first to get onboard.
Cara says: "Students are most vulnerable to spiking, having just gone to university and not having much experience of going out.
"I'd like to start in universities and then move into private venues like nightclubs," she says.
Her aim is to change the attitude of nightclub premises.
"Clubs don't want to get involved because they maybe see that as an admission of guilt," she says.
Cara's aim is to make them see it as a "socially conscious exercise".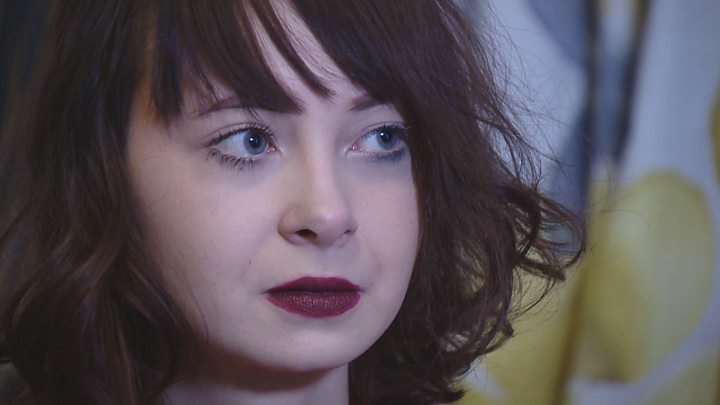 She says: "Until it happens to someone close to them they don't realise how easily it can happen.
"If maybe the owners of bars realised it could happen to their wife or their daughter or even their son, they would see how close to home it could be."
The NHS says there is no specific criteria to test for drugs such as rohypnol and GHB.
Health boards do not hold data on how many people go to hospital complaining of being drugged.
ACC MacDonald, of Police Scotland, said: "There are probably occasions where people suspect something has been put in their drink and they haven't come forward to report that to police.
"I would urge anyone who feels that they have been spiked to come forward and report it to the police.
"We will treat that very seriously."
Conservative MSP Annie Wells told BBC Scotland: "It is extremely worrying to see that a high number of crimes relating to drugging for sexual purposes are still occurring year on year.
"Of an even greater concern, is the low level of detection rate for these very serious crimes, which have absolutely devastating effects on the victims.
"These are crimes that must be rooted out across our communities, and I would hope that Police Scotland would be given the resources in order to help catch those who carry out these serious offences."