Final Still Game to launch new BBC Scotland TV channel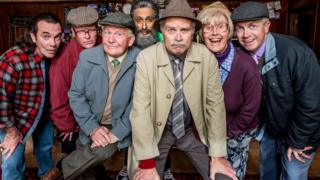 The new BBC Scotland TV channel is to launch on 24 February next year and will feature the first episode of the final series of comedy Still Game.
The corporation has now officially confirmed the start date of the multi-million pound channel for Scotland.
The ninth series of Still Game will debut on the first night and will be on BBC One at a later date.
Star Greg Hemphill said: "Jack and Victor are a bottle being smashed on the bow of a beautiful ship."
Hemphill, who writes the show with co-star Ford Kiernan, said: "We're absolutely thrilled to be launching Scotland's brand new digital channel with the last ever series of Still Game."
Since making its TV debut in 2002, Still Game has become a comedy phenomenon.
It returned to TV screens in 2016 after a nine-year hiatus and it became the most-watched TV programme in Scotland in over a decade in Scotland, attracting more than half of the viewing audience.
The last-ever Still Game reunites all the Craiglang regulars, along with guest stars including Martin Compston (Line of Duty), pop stars Midge Ure and Amy MacDonald and James MacPherson (Taggart).
The BBC's director-general Tony Hall announced in February 2017 that Scotland would get its own TV channel.
In June this year, TV regulator Ofcom gave the go-ahead for the channel, which will have an initial budget of £32m.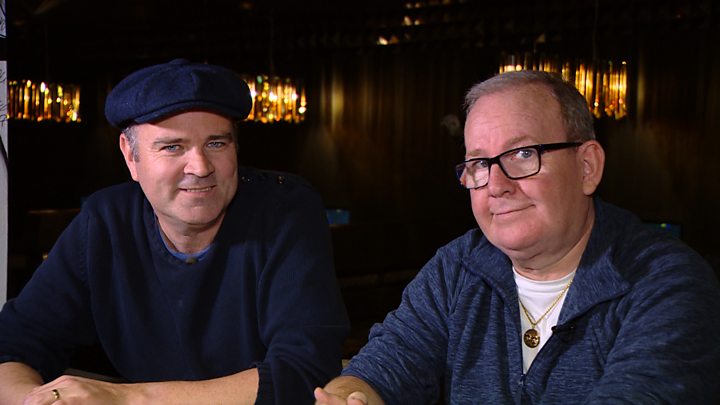 It will have a prominent position on the electronic programme guide (EPG) and will be available on the iPlayer.
The channel's core broadcast hours will be from 19:00 until midnight but it will be able to transmit at other times.
The aim of the new channel is to reflect Scottish life, including the opportunity to premiere some new comedy and drama.
About 50% of shows on the channel will be repeat material.
The channel will also feature a news offering at nine each weekday night, which will feature "international, UK and Scottish stories, told from a Scottish perspective".