In pictures: South Asian culture in Scotland over 30 years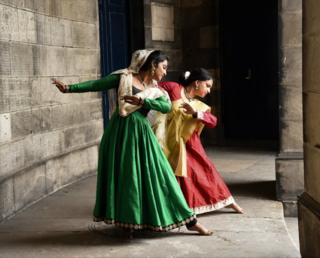 It was a bitter day in March when Hermann Rodrigues arrived in Scotland for the first time.
As the wind and rain battered down onto his skin he thought: "It's too cold."
Yet almost 30 years later, he says there's not a day that goes by where he isn't grateful for being able to live in such a beautiful country.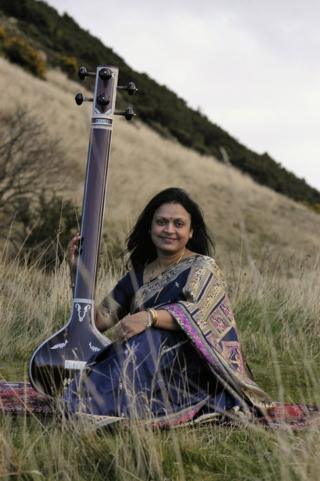 After moving over from North West India in 1990, Hermann began taking photos of everything in Scotland which had links back to South Asia.
He has now amassed an impressive collection of more than 30,000 photographs.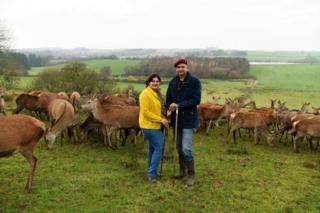 Hermann says: "In my spare time, I travel all over Scotland.
"From Stornoway to Dumfries, I love to find stories from people with South Asian origins who have made Scotland their home."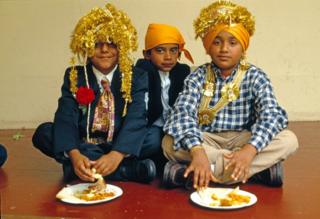 Hermann believes that many people do not realise that there are a lot of different countries that make up South Asia.
He says: "All of the countries that come under the banner of 'South Asian' are actually very many miles away from each other.
"Each of these countries has their own unique culture, language and religion.
"I am so interested in finding out about all of these different cultures through my photography."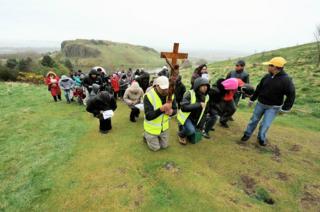 Hermann feels that every person he has met has their own special story to tell.
"There is such a lot of diversity within each community.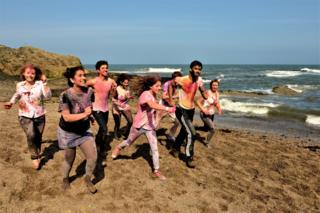 "It has taken me quite a long time to break the ice and get to know each community that has ties to South Asia.
"Anything that a community does, I take a picture of it."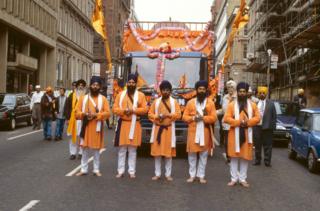 Over the past 30 years, Hermann has watched the South Asian community change drastically.
He says: "Before, there was little migration from South Asia; the majority of people I met were descendents of people who came over after the war.
"Now, the South Asian community is so diverse and the variety of culture is so rich."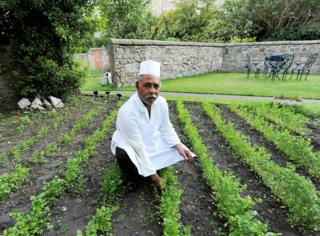 He says that what he finds fascinating about his project is that it is ever-changing.
"As the community changes, the culture changes, and so my photographs change," he adds.
"I guess you could call it one man's labour of love."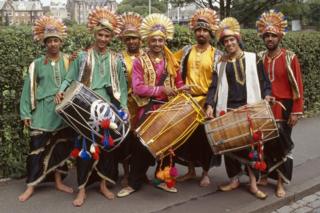 Through his work, he tries to take photographs of absolutely anything that is South Asian in Scotland.
"Whether it be streets, people, monuments; I take a picture of it," Hermann explains.
"There are approximately 30,000 photos, and not one photo is the same as another.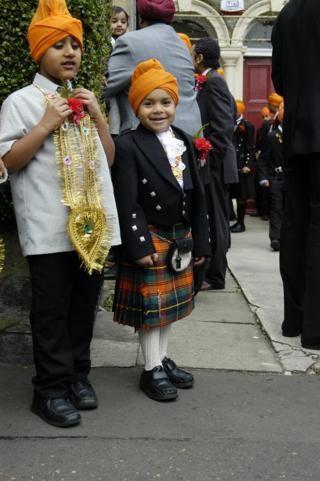 "Even if the subject is similar to another photo, it is still different because people and places change as time goes on.
"I have photos of people when they were children, and I have photos of them as they are now.
"There is always a different story to gather."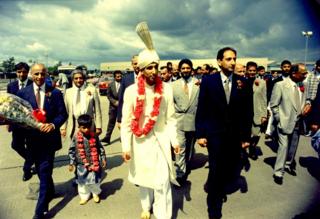 The photographer says you can see a lot of Scottish influences in many of the photos that he takes.
"When you go to weddings, for example, there is often a brilliant fusion of cross-culture from Scotland and South Asia," he says.
"I love these kind of photographs as it shows the variety of culture that there is within the South Asian community."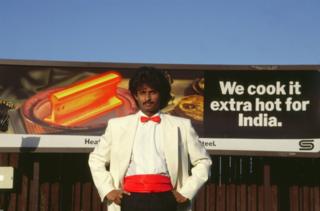 And he says he consciously chooses to only capture really positive photographs of people.
"There is enough negativity in the world.
"I like to demonstrate moments of happiness through my pictures.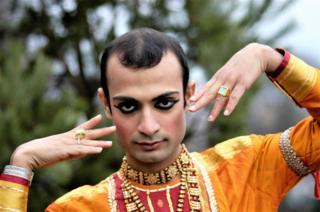 "I don't tend to take photos of anyone famous.
"I like to take pictures of absolutely anyone; from body builders to church leaders.
"I've even taken photographs of South Asian people who live in the Western isles and speak fluent Gaelic."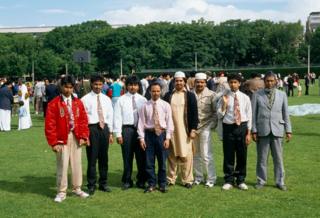 Hermann continues to live in Edinburgh but hopes to travel more to the Highlands in the future.
"Taking photos is something that I want to keep doing forever," he says.
"I am always looking for new stories."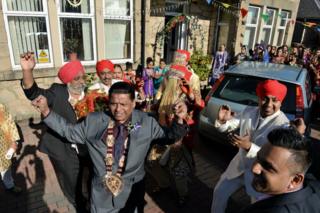 Along with his photographs, Hermann is also writing his first novel, based on his experiences in Scotland.
Since 1990, he has loved embracing all aspects of the Scottish lifestyle - from attending traditional weddings to climbing mountains.
He has even learned to put up with the weather.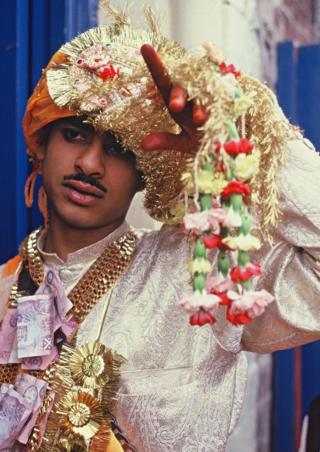 All images are subject to copyright