Claims chest disease treatment in Scotland is 'postcode lottery'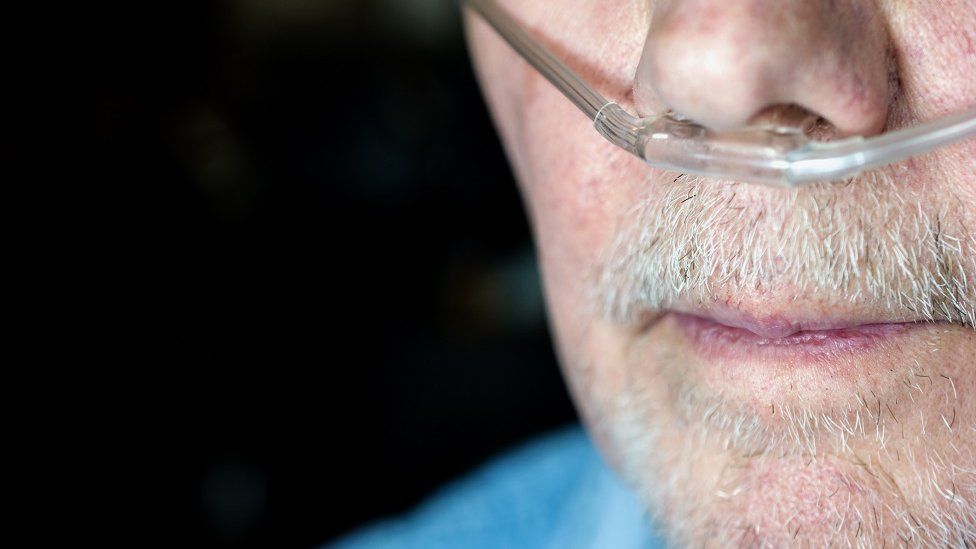 Treatment for people with chronic chest disease has been described as a "postcode lottery" by campaigners.
More than 129,000 people live with chronic obstructive pulmonary disease (COPD) in Scotland, according to Chest Heart & Stroke Scotland.
But it claims waiting times for rehabilitation vary from three to four weeks in Greater Glasgow and Clyde, to up to 29 weeks in Ayrshire and Arran.
The Scottish government said it knew the importance of the treatment.
It said pulmonary rehabilitation was a key recommendation of its national clinical guidelines, which it expected NHS boards to follow.
People with COPD experience breathlessness, fatigue and anxiety but rehabilitation is said to improve their health, although it remains an incurable disease.
Chest Heart & Stroke Scotland wants a "right to rehab" to be introduced, including investment and leadership in tackling the availability of pulmonary rehabilitation to make sure people receive the best possible treatment.
It pointed to average waiting times for the rehabilitation in 2017/18.
Waiting times for NHS Lothian stand at 10 weeks, while it is 14 to 23 weeks in Grampian, 8.5 in Tayside, 12 to 24 weeks in Fife and eight to 16 weeks in the Highlands.
The charity also found that the numbers of people being referred to pulmonary rehabilitation range across health boards from 2% to 21% of people who would benefit.
Jane-Claire Judson, the charity's chief executive, said: "These new figures show that there isn't universal and equal access to pulmonary rehabilitation across Scotland.
"This needs to change. That's why we are urging the Scottish government to take action.
"Behind these figures are missed opportunities to help people live a fuller life.
"It is unacceptable that so many people are missing out on pulmonary rehabilitation. We know chest disease can impact on every aspect of people's lives.
"Breathlessness and fatigue can lead to anxiety and mental health problems which in turn can cause isolation. It is essential that people get the support they need."
A Scottish government spokeswoman said: "We recognise pulmonary rehabilitation is an important element of respiratory disease care, with its well-established evidence base helping support self-management and reduce exacerbation and hospital admissions.
"Pulmonary rehabilitation is a key recommendation in national clinical guidelines, which we expect NHS boards to follow, and access to it will form an important part of our Respiratory Care Action Plan for Scotland which will be published next year."
Related Internet Links
The BBC is not responsible for the content of external sites.