Firm with three care homes in Scotland enters administration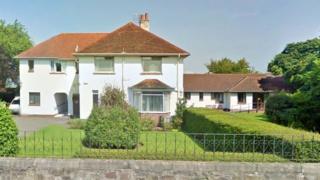 A company with three care homes in Scotland has gone into administration.
Bertinaley Care Limited owns and operates premises in Hamilton, Largs and Dundee - as well as one in Surrey - and has a total of 68 residents.
Helenslea House in Dundee has been forced to shut and those in its care are expected to be moved to alternative accommodation in the coming days.
Cash flow problems and a decline in resident numbers are being blamed for the current situation
Care home operator Careport has been appointed to manage the remaining premises during the administration process.
Those premises include the Duchess Nina Nursing & Residential Home in Hamilton, and Auchinlea Residential Care Home in Largs.
Operational challenges
Tom MacLennan, Iain Fraser, and Chris Stevens have been appointed as joint administrators.
Mr MacLennan, of FRP Advisory LLP, said: "Unfortunately, following a number of operational challenges and a decline in resident numbers, the company has suffered significant cash flow difficulties which could not be resolved, resulting in it entering into administration.
"The health and wellbeing of the residents is of the utmost importance, which is why we have acted quickly by appointing Careport to manage the homes throughout this process and ensure that residents receive the best care.
"Whilst it has sadly been necessary to close the Helenslea House home in Dundee, we would encourage anyone interested in acquiring any or all of the homes to get in touch with us."