Children's antidepressant use increases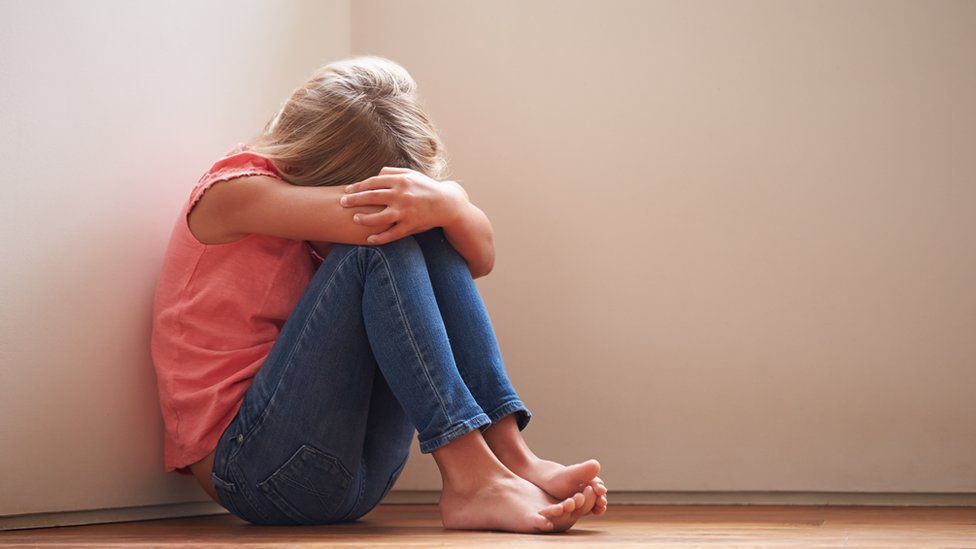 An increasing number of young children are being prescribed medication for mental ill-health, according to a BBC investigation.
It found that the number of youngsters aged 12 or younger on anti-depressants has risen by 27% over the last three years.
Experts have linked the rise to waits for specialist mental health services.
The Scottish government said it was investing £5m in improving child and adolescent mental health services.
The investigation by BBC Radio 4's File on 4 programme found that 5,572 under 18s in Scotland were on anti-depressants in 2017/18.
Of them, 280 were under 13 - up from 221 in 2015/16
It also discovered that the total number of anti-depressants prescriptions for children and young people increased by 9.5% in three years.
The figures were obtained by Freedom of Information requests and relate to a group of powerful antidepressants known as selective serotonin reuptake inhibitors (SSRIs).
The rise in anti-depressant use amongst children in Scotland was mirrored in England and Northern Ireland.
Annette McKenzie has been campaigning for improvements to Scotland's mental health services since her 16-year-old daughter Britney took her own life in 2016.
She told BBC Radio Scotland that Britney spoke to her GP about having suicidal thoughts but she was not given a mental health referral.
Instead she was prescribed anti-anxiety drug Propanol and told to return for a follow-up appointment four weeks later.
A fortnight later she took an overdose and died at her family home in Glasgow.
"The doctor didn't notice that Britney had depression," she said. "Britney didn't even have a diagnosis but was given medication."
Toni Giugliano, of the Mental Health Foundation, said large numbers of young people were not receiving adequate treatment for mental health issues.
He said antidepressants were safe if prescribed appropriately but there needed to be alternative psychological treatments available for GPs to offer their patients.
He told BBC Radio Scotland's Good Morning Scotland: "We're seeing far too many young people in Scotland and right across the UK who are not getting access to the support they need when they need it.
"Indeed, some of our research shows that up to 60-70% of young people don't get the help they need when they need it. That's something we need to address."
Dr Bernadka Dubicka, who chairs the child and adolescent faculty at the Royal College of Psychiatrists, said: "Currently only one in four children and young people are treated for their mental health problems.
"The fact that prescriptions for antidepressants are rising could reflect a slow but steady move towards treating everyone who is unwell.
"But the importance of giving children access to psychological therapies cannot be overstated.
"What we don't know from today's data is why these antidepressants are being prescribed, and how.
"It is vital that they are being used judiciously, monitored carefully, and the risks and benefits of taking them are assessed in each individual case."
The Scottish government is committed to funding 800 additional mental health workers as part of its 10-year mental health strategy.
It is also investing £5m in reshaping and improving its mental health service for young people.
Scotland's mental health minister Clare Haughey said an increased awareness of mental health problems could explain the rise in antidepressant use.
"I think there's increasing public awareness in reducing the stigma about mental health and mental illness in general and combined with the work we've been doing to improve access to our Camhs services, it's led to an increase in the number of young people coming forward for help," she said.
"This is something that we really should be welcoming."
Counting the Cost: Antidepressant Use in Children is on BBC Radio 4 at 20:00 on Tuesday.