Scotland 'breaks temperature record'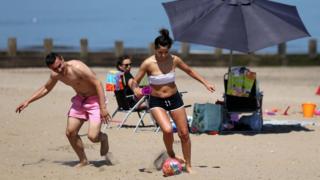 Scotland has recorded its hottest ever temperature, according to provisional figures from the Met Office.
On Thursday 28 June, a temperature of 33.2C degrees was measured in Motherwell, North Lanarkshire.
It exceeds the 32.9C recorded in August 2003, at Greycrook in the Borders.
It was previously believed Glasgow returned Scotland's hottest temperature on the hottest day of the year on Thursday at 31.6C, which was rounded up to 32C.
Forecasters also said average temperatures made it the fourth hottest June ever experienced in Scotland.
It was the fourth sunniest June for the UK overall.
On Thursday, high temperatures triggered speed restrictions on rail routes in central Scotland and roads melted in Aberdeenshire, Moray and Fife.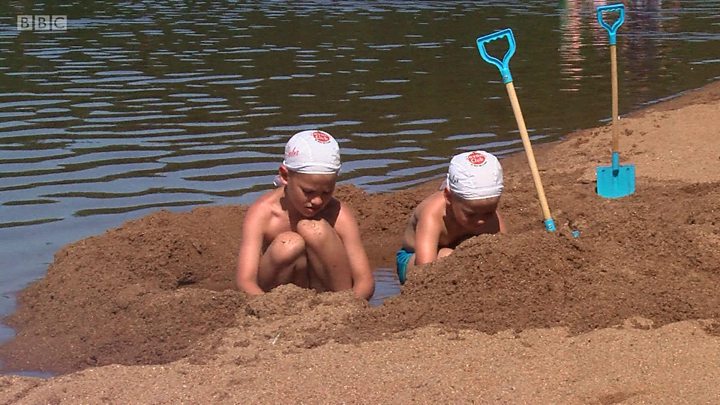 The "weatherproof" membrane on Glasgow Science Centre's roof melted and dripped black "goo" down the building.
Thursday 28 June became Scotland's warmest day of 2018 so far.
The sweltering spell has continued into July, with many parts enjoying temperatures around the mid-to-high 20s.