Report finds a quarter of female prisoners are on remand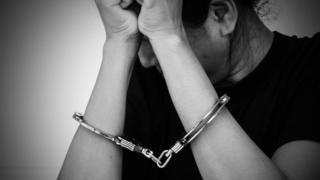 A quarter of Scotland's female prison population is on remand, according to research by Holyrood's Justice Committee.
The study also found less than a third (30%) go on to receive custodial sentences.
It warned time spent on remand can result in disruption to benefits, housing, employment and healthcare.
And the report concluded being on remand is largely unproductive with access to services limited.
Committee convener Margaret Mitchell said: "The need to protect society and to keep those who are a threat to the public off the streets is paramount.
"However, the number of those held on remand in our prisons now is higher than in the late 1990s and early 2000s.
"The committee was therefore concerned to hear that there is a lack of clear understanding as to what lies behind this rise."
Ms Mitchell said the committee wants to make sure people held on remand are there for a good reason.
She added: "This is especially important as the disruption to the life of a person sent to prison on remand, but who then does not receive a custodial sentence, can be profound."
While the committee was strongly in favour of remand being used where there appears to be a risk to wider society, it has criticised the lack of data to explain sheriffs' or judges' decisions when bail is refused.
It also suggested there should be greater consistency in terms of effective alternatives to remand, such as supervised bail models, and that these are sufficiently resourced.
Prisoners can be placed on remanded prior to a trial, prior to sentencing or pending an appeal.
But the report primarily focuses on those who are awaiting trial.