Child burial and cremation fees abolished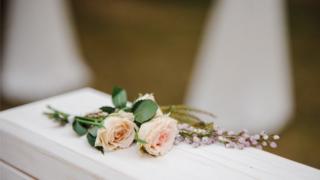 Fees for the burial or cremation of a child are to be abolished in Scotland.
The Scottish government and the council body Cosla agreed to remove all local authority charges to inter anyone under the age of 18.
Most councils in Scotland currently do not charge burial or cremation fees for those under the age of 16.
The Scottish government said it would provide funding of £500,000 to cover the cost. The change brings Scotland into line with England.
The move has been welcomed by the Church of Scotland, which said it was time for a Scotland-wide approach to the issue.
'Different ages'
Rev Dr Richard Frazer, convener of the church and society council said: "The funeral of a loved one can place a significant and unexpected burden on the friends and family they leave behind.
"While there is still more to be done, this policy should mean that fewer people will turn to pay day loan companies, credit cards and other sources of funding when making arrangements for the funeral of their child."
Communities Secretary Angela Constance said the Scottish government had been "actively looking for some time" at ways of supporting bereaved parents.
She added: "Most local authorities do not charge child burial and cremation fees but the picture across Scotland is a mixed one, as local authorities introduce adult burial and cremation charges at different ages across the country.
"We agree with Cosla that no family should have to pay to bury or cremate their child."
Councillor Elena Whitham from Cosla said councils had a long-standing commitment to waiving or discounting charges for children's funerals and cremations.
She said: "It is truly awful to have to manage the burden of a funeral or cremation for a child. We are acutely aware that none of us plan for the financial costs because we don't expect it to happen to our families."