Minor drug users 'should not be charged'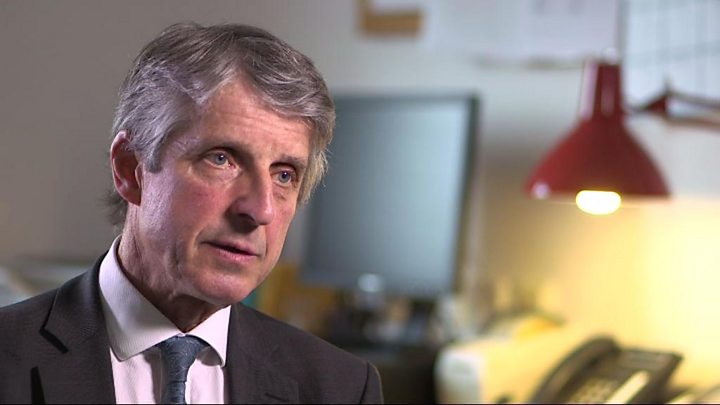 A Scottish government adviser has said people caught with small amounts of illegal substances should no longer be prosecuted.
Dr Roy Robertson wants the country's forthcoming substance misuse strategy to "support rather than penalise".
He warned of a drug death "epidemic" and called for radical changes to how the country tackles drug abuse.
His call was backed by Police Scotland's substance misuse lead, Ch Insp Allan Elderbrant.
Public Health Minister Aileen Campbell agreed that there needed to be "innovative solutions to meet the challenges that Scotland has" with substance abuse.
But drugs policy is reserved to Westminster and the Home Office has made clear it has no plans to change its current focus on enforcement.
In 2008, the Scottish government published a strategy on how to tackle the issue, The Road to Recovery: A New Approach to Tackling Scotland's Drug Problem. Ten years on that strategy is being looked at again.
Scotland has proportionately the highest number of drug deaths in the EU - although it is thought that some countries underestimate their numbers.
As well as advising Scottish ministers, Dr Robertson is a GP, a professor of addiction medicine at Edinburgh University and a former member of the Home Office's Advisory Council on the Misuse of Drugs.
He predicted the number of drug deaths would increase again this year and next, and said he would be "disappointed" if the new drug strategy did not set out a "radical new approach towards drugs".
Drug-related deaths in Scotland
426
Fatal overdoses in 1995
867
Fatal overdoses in 2016
160 Drug deaths in Scotland per million of population

103 Drug deaths in Estonia per million of population

100 Drug deaths in Sweden per million of population
Scotland would need to be cautious in adopting any single model, he insisted, but he thought current "control mechanisms" were not working, in part because of the uncontrolled supply of drugs through the internet.
Dr Robertson told BBC Scotland: "I do think we are moving towards an area where politicians and policy makers are going to start talking seriously about a new structure to control drugs which allows for the fact that we really don't want to just put people in jail for the possession of drugs that they have for their own personal use."
He also said he wanted to see a Royal Commission set up to look at new legalisation.
'New structure'
Dr Robertson said: "I think the issue isn't that we just throw out the Misuse of Drugs Act, because if we throw it out we've got nothing, we've got no regulations.
"So what we have to do is start from the point of view that we do want to make change and how we're going to do it.
"We need to start building a new structure before we take away the old structure."
Until you actually started engaging with these people and speaking to them, you probably don't realise that they are people."
A number of other countries have already stopped prosecuting those caught in possession of small quantities of drugs, including Portugal.
Backing Dr Robertson's call, Det Insp Elderbrant said he had once believed that the key to tackling drugs lay in enforcement.
But he changed his mind after spending his free time with former addicts who are now in recovery.
He explained: "Until you actually started engaging with these people and speaking to them, you probably don't realise that they are people.
"They are people who use drugs. They are people in recovery. I needed to understand what actually drives a person to become substance dependent, whether that's alcohol or drugs."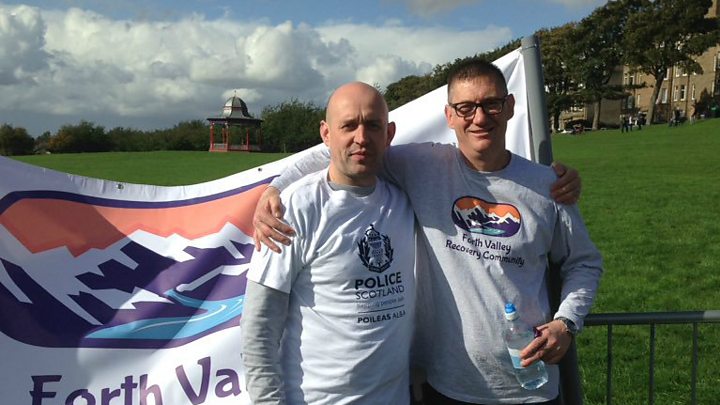 Asked if he would back changes allowing officers to refer people directly to health services rather than the courts, he said: "Yes, if that opportunity was afforded to us and if that change did come, then yes, that's probably the route that we would go down."
However, he stressed that it was for governments to change the law rather than the police, who have to adhere to the Misuse of Drugs Act.
A Home Office spokeswoman said the UK government's approach was clear - "to prevent drug use in our communities".
She added that its comprehensive drugs strategy set out a balanced approach which "brings together police, health, community and global partners to tackle the illicit drug trade, protect the most vulnerable and help those with a drug dependency to recover and turn their lives around".
Speaking on behalf of the Scottish government, Ms Campbell said she recognised that drug misuse was a public health issue.
She added: "One of the issues that has been of particular prominence has been the safe consumption rooms issue that's been looked at in Glasgow.
"Unfortunately that's something we don't have the power or competency to take forward, which is why the Misuse of Drugs Act remains something that we need to engage with the UK government on, to enable us to take forward bold ideas, innovative solutions to meet the challenges that Scotland has.
"So, absolutely we'll take on board Roy's views, and we'll continue to engage with the UK government."