The papers: 'Defiant' Holyrood and 'menopausal' economy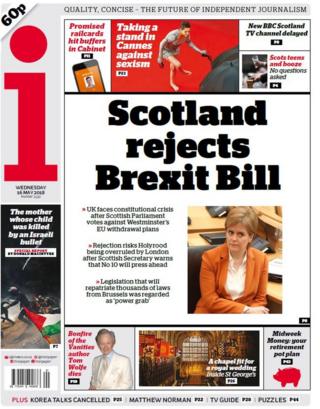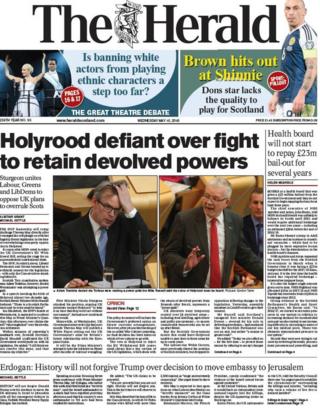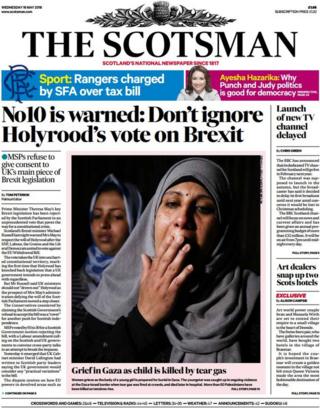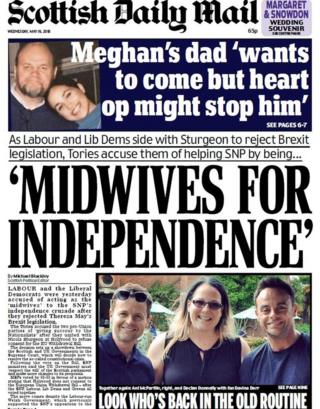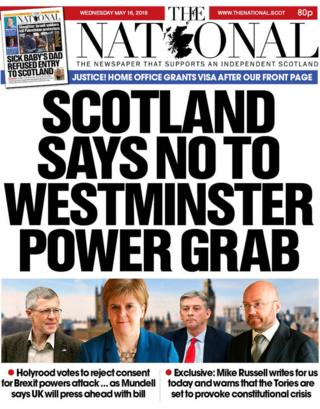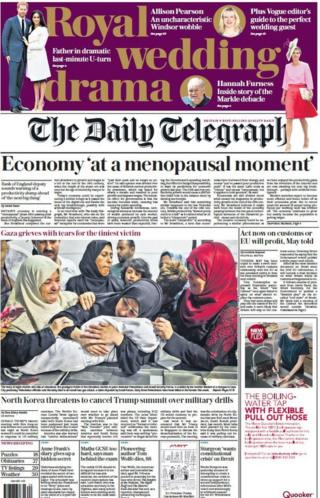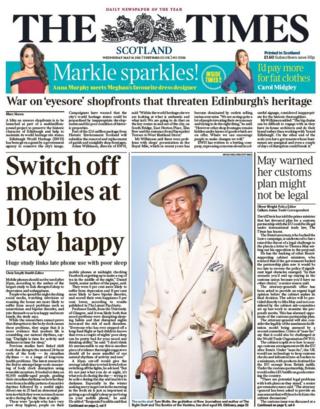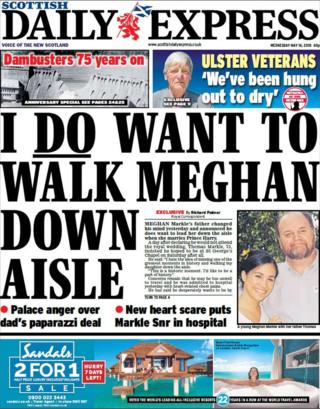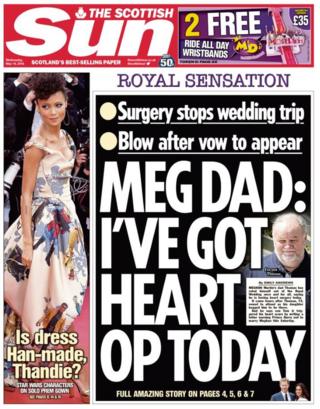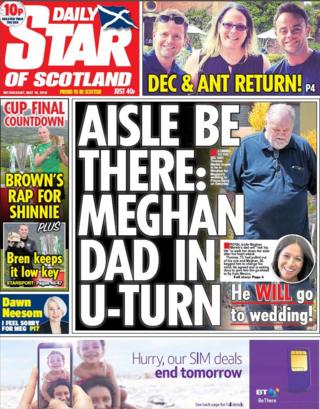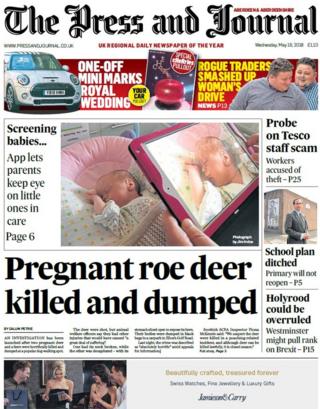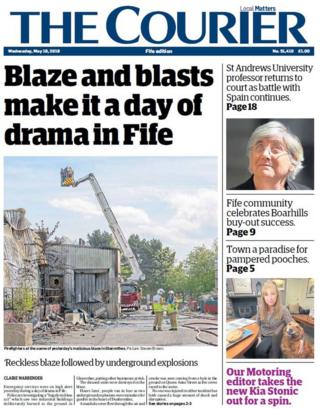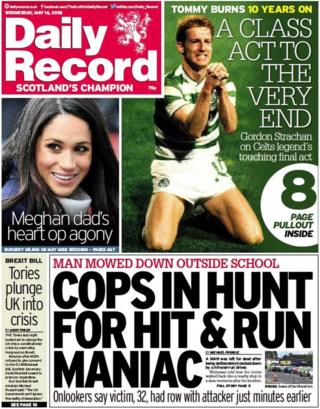 The Scottish Parliament has formally rejected the UK government's crucial Brexit legislation, setting the country on a path towards uncharted constitutional territory, writes the i newspaper.
The Herald describes Holyrood as "defiant" and says the SNP leadership will challenge Theresa May directly after it emerged the prime minister will "plough on" with her flagship Brexit legislation in the face of overwhelming cross-party opposition in Holyrood.
Theresa May's key Brexit legislation has been rejected by the Scottish Parliament in an unprecedented vote that paves the way for a constitutional crisis, says The Scotsman.
The Scottish Daily Mail claims the Conservatives' political opponents at Holyrood are the "midwives for independence" as the paper says it was "patently obvious that Nicola Sturgeon wants a political crisis to provide cover for her independence drive".
The National reports that politicians in London will press ahead with their controversial Brexit legislation and the disputed "power grab" despite an overwhelming vote against their bill by MSPs.
In other news, Britain's economy is entering a "menopausal" phase after passing peak productivity, Ben Broadbent, a deputy governor of the Bank of England has suggested. The Daily Telegraph reports that he has compared the current slowdown to a lull at the end of the 19th Century, when the height of the steam era was over, but the age of electricity was yet to begin.
A blitz on eyesore shop fronts is to be launched as part of a multimillion-pound project to preserve the historic character of Edinburgh and help to maintain its world heritage site status, reports The Times.
This weekend's royal wedding continues to preoccupy the tabloids. Meghan Markle's father has changed his mind and said he does want to walk his daughter down the aisle when she marries Prince Harry on Saturday, according to the Scottish Daily Express and Daily Star.
By contrast, The Scottish Sun writes that Thomas Markle has ruled himself out of attending the big day once and for all, saying he is having heart surgery.
An investigation has been launched after two pregnant deer and a fawn were found to have been "horrifically" killed and dumped in a dog walking spot in Aberdeenshire, reports the Press and Journal.
Emergency services were on "high alert" on Tuesday after a "day of drama" in Fife, claims The Courier. The paper describes how firefighters attended a fire at an industrial unit in Glenrothes then later attended in Dunfermline amid reports of an underground explosion.
Police are hunting a hit-and-run driver after a man was mown down outside St Thomas' Primary School in the Riddrie area of Glasgow on Tuesday, reports the Daily Record.