The papers: Fans greet new Gers boss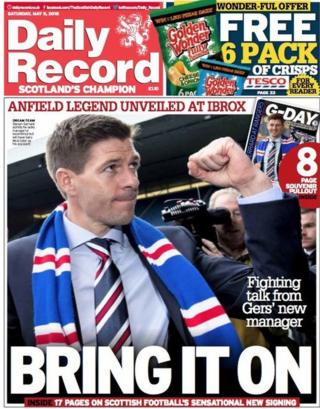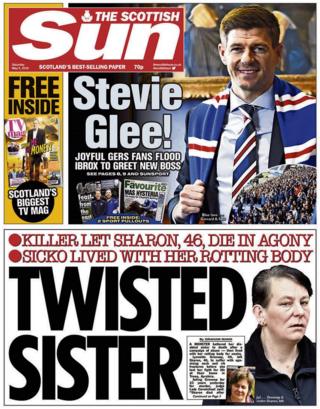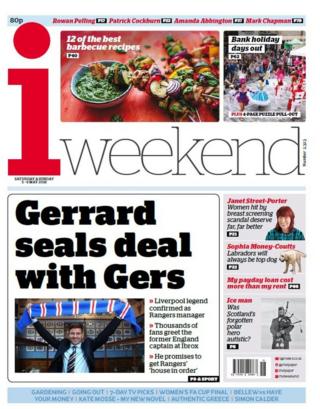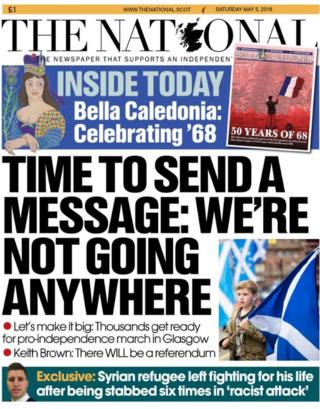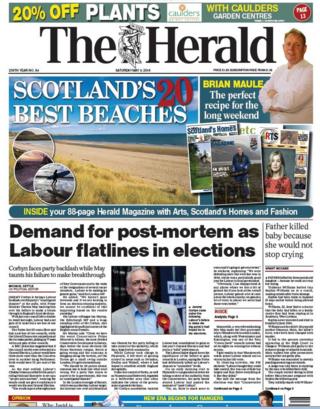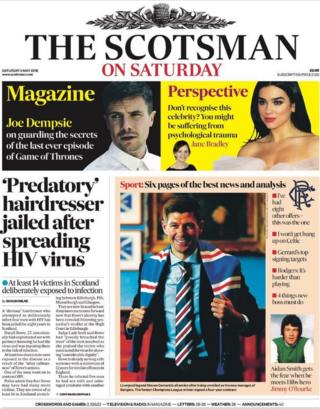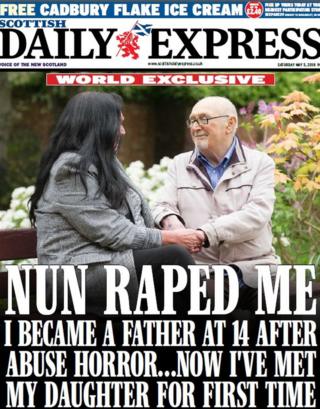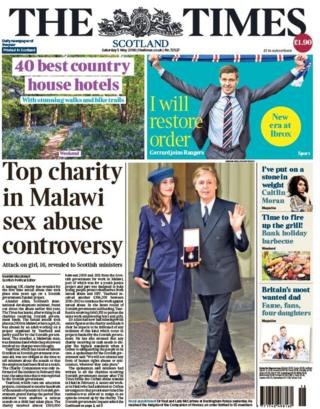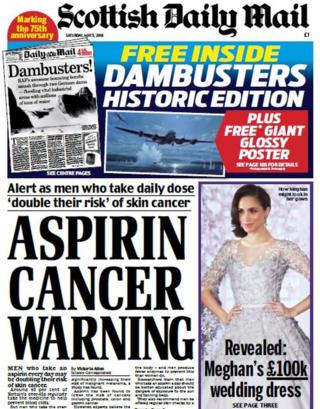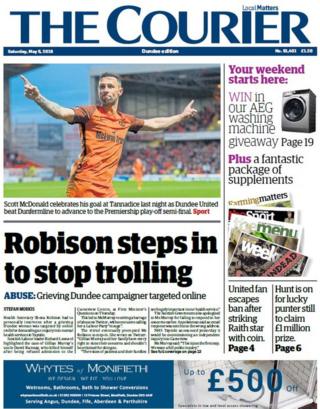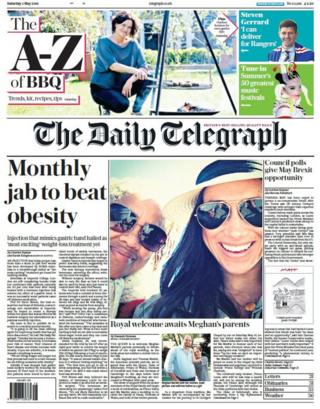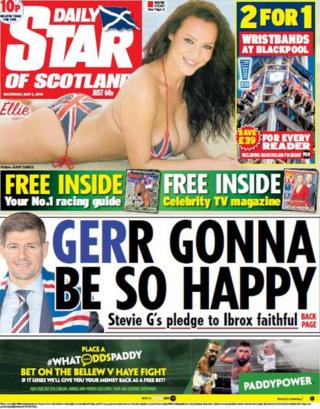 New Rangers manager Steven Gerrard dominates the front pages, after the Liverpool legend was confirmed on a four-year deal.
The Champions League winner will take over the Ibrox hot seat from next season, after Graeme Murty was dismissed last week.
In the Daily Record, Gerrard is confident he will thrive in the spotlight at Rangers, saying: "Bring it on."
"I don't mind being under intense pressure. I knew that before I decided to be Rangers manager and I'm up for the challenge."
Thousands of Rangers fans greeted the new manager at Ibrox, reports The Scottish Sun, with Gerrard admitting he could not turn the job down.
The newspaper also leads on the conviction of Lynette Greenop for the murder of her sister, Sharon, after a "campaign of abuse".
Also covering the new Rangers manager announcement is the i newspaper, which reports Gerrard's plan to get Rangers' "house in order" when he takes over as boss in the summer.
The Daily Star reports Gerrard's pledge to "build on the many successes" of Rangers' history.
The march for Scottish independence taking place on Saturday leads in The National. Around 40,000 are expected at the event in Glasgow.
Writing in the newspaper ahead of the march, SNP MSP Keith Brown promises there will be another referendum.
Labour's performance in the local council elections makes the front page of The Herald, with calls for a "post-mortem" on the disappointing gains made by Jeremy Corbyn's party.
The Scotsman leads with a "devious" hairdresser who has been jailed for eight years for deliberately trying to infect four men with HIV.
A man who was reunited with his long-lost daughter after he was abused by a nun is the lead story in the Daily Express.
Edward Hayes fathered a child in the 1950s with a nun who systematically abused him. He has now been able to track down his daughter.
A UK Malawi charity revealed sexual abuse that took place nine years ago on a Scottish government-funded project, reports The Times.
Scotland's international development minister Alastair Allan found out about the abuse after writing to all charities.
The Scottish Daily Mail front page claims men taking aspirin once a day "could be doubling their risk of skin cancer", citing a new study.
Health secretary Shona Robison has stepped in to defend a grieving woman who demanded an inquiry into mental health services, reports the Courier.
Gillian Murray was targeted with abuse online after highlighting the case of her uncle, David Ramsay, who took his own life after being refused admission to a Tayside mental health unit.
The Daily Telegraph leads on a new injection which mimics a gastric band being hailed as the "most exciting" weight-loss treatment yet.