The papers: The world watches as minimum pricing is introduced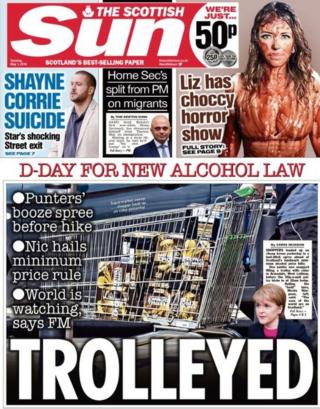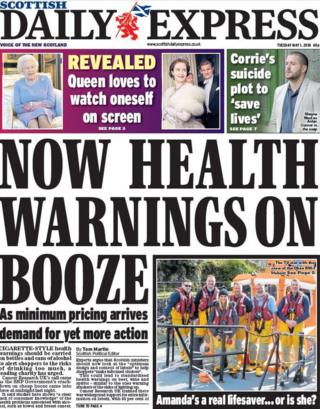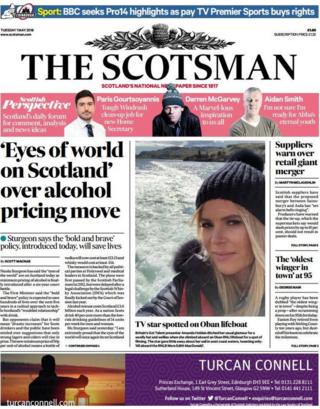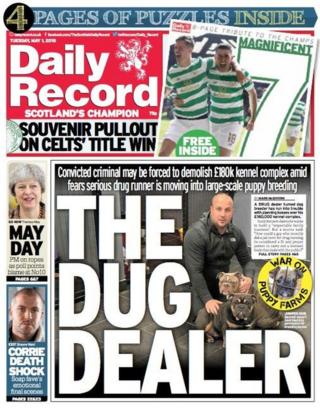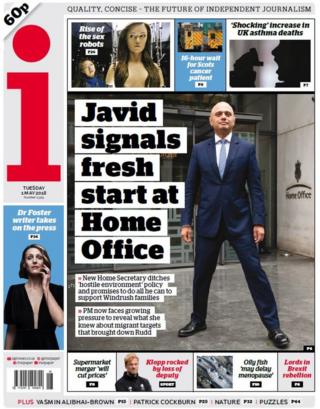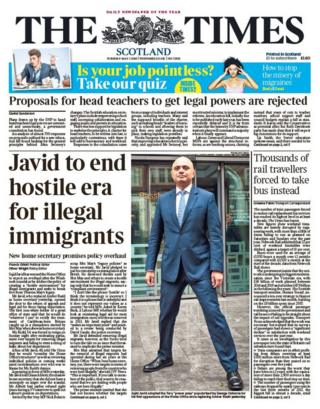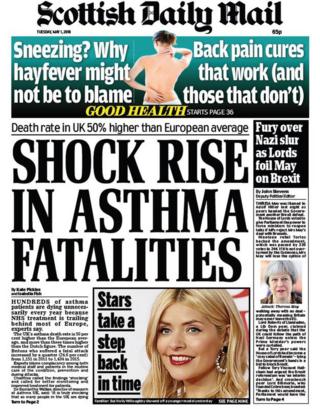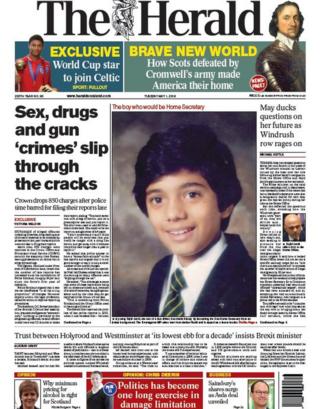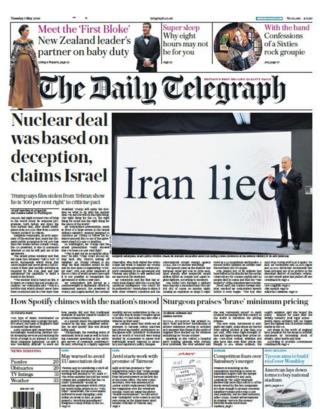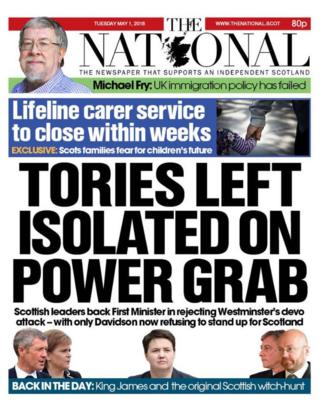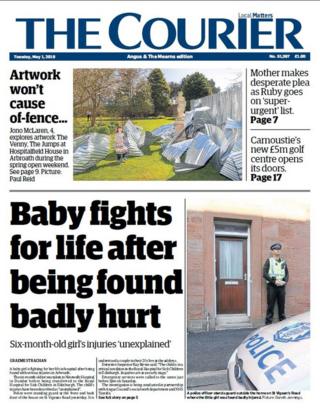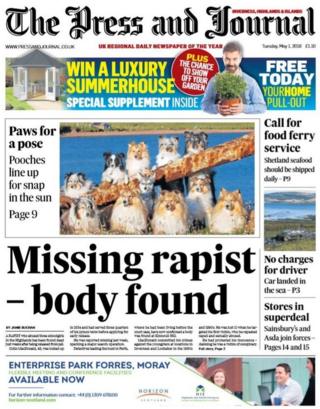 The introduction of minimum pricing on alcohol makes many of the front pages in Scotland today.
The Scottish Sun writes how shoppers stocked up on booze before what it calls "steep rises" for many spirits, wines and super-strength cider and beers.
The Daily Express reports on how there are calls for bottles of alcohol to carry health warnings, like the ones on cigarette packs. Cancer Research UK is warning there is a lack of understanding of the risks.
The eyes of the world will be on Scotland as minimum pricing is introduced, according to The Scotsman.
On the front page of the Daily Record, there is a story about a convicted drug runner who has turned his attention to puppy breeding in Lanarkshire.
New Home Secretary Sajid Javid is on the front of the i, where he says he will disown the so-called "hostile environment" for illegal immigrants.
The Times is running the same lead story, saying his appointment is clever politics. The paper reports that, as the son of immigrants, Mr Javid is perfectly positioned to recalibrate the Tory message on immigration.
The Scottish Daily Mail reports how deaths from asthma are increasing across the UK, because of "failings in NHS treatment".
Hundreds of alleged offences including firearms, drug dealing and child sex crimes had to be dropped by prosecutors last year because police were too late in filing their reports, says the Herald.
For the Daily Telegraph, the main news is the video presentation yesterday by Israeli Prime Minister Benjamin Netanyahu, which intended to provide proof that Iran lied to the world about its weapons programme, both before and since the 2015 nuclear deal.
The National claims Ruth Davidson is "isolated" among Scottish political leaders in her support of Theresa May's plans for Brexit, and what the paper calls the "devo power grab".
In the Courier, there is the story of a seriously ill baby who was rushed to hospital after being found with "unexplained injuries" in Arbroath on Saturday.
And the Inverness edition of the Press and Journal reports on a body being found in Perthshire, claiming it is that of a Highlands serial sex attacker.