The papers:' Rape victims could face jail' if they don't testify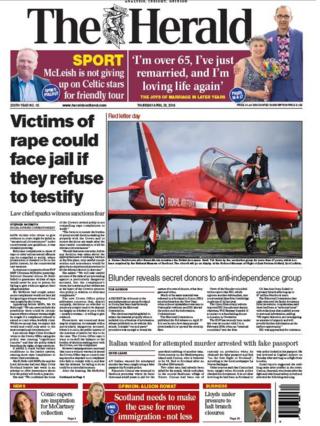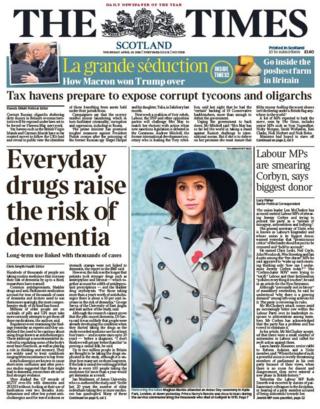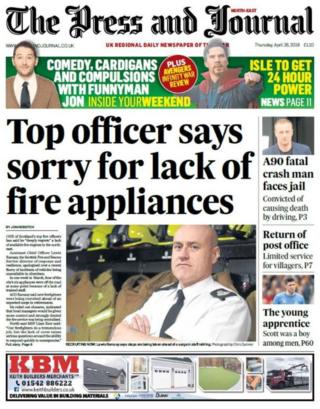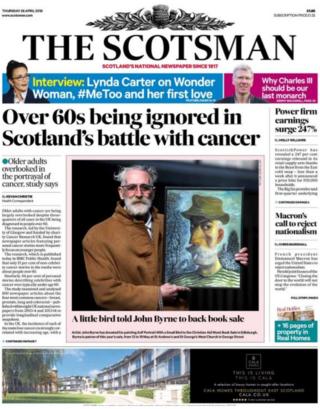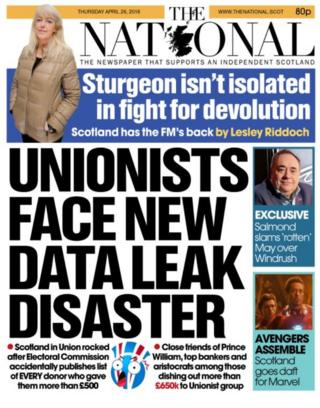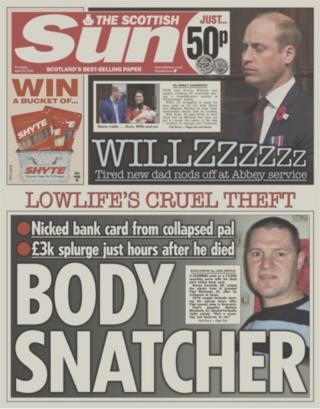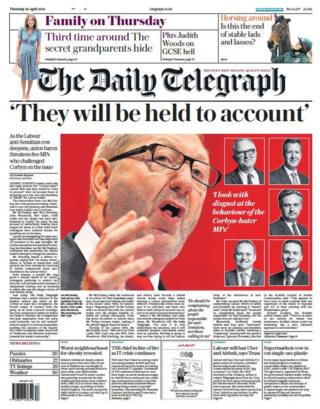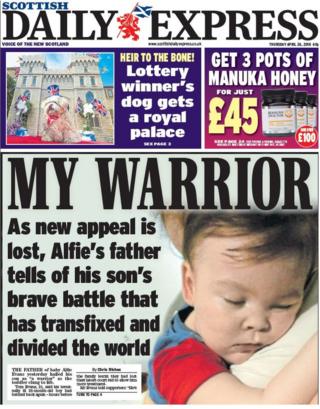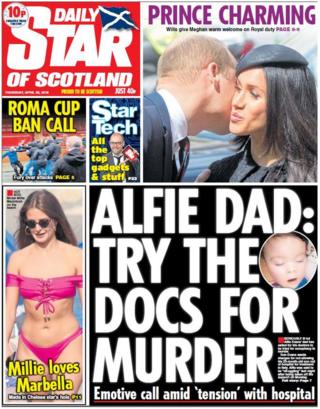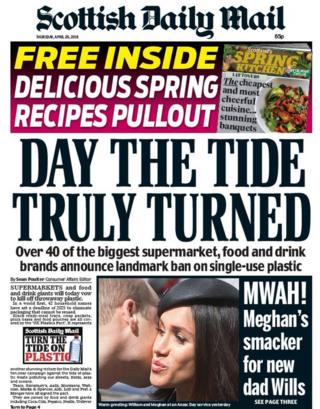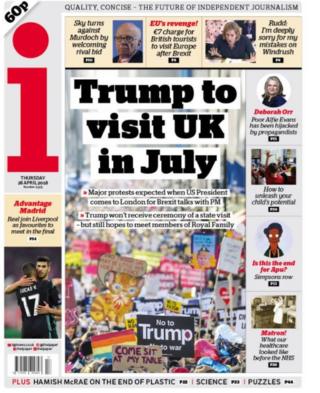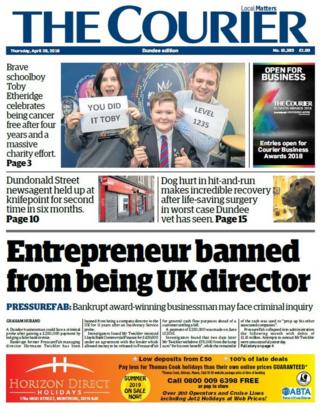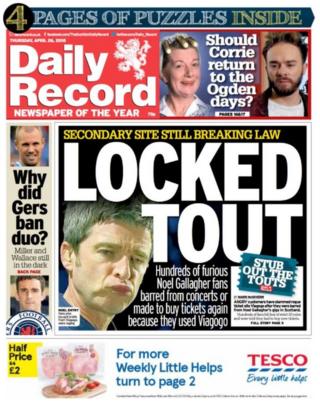 A mixed bag of top stories on Thursday are led by The Herald's revelation that rape victims could face jail if they refuse to testify in cases "in the public interest".
Under a controversial Crown Office policy which came into force in March, reluctant complainers in cases of rape or other serious sexual offences can be compelled to give evidence.
The Times leads on a story which claims everyday drugs used for conditions such as depression, bladder control and anti-Parkinsons can increase the risk of dementia.
Long-term use of the medication has been linked with thousands of dementia cases.
Aberdeen's fire chief apologising for north-east engines being out of action makes the lead in the P&J's Aberdeen edition.
It was revealed two of the area's six appliances were stood down on Monday night.
"Over 60s are being ignored in Scotland's battle with cancer", according to the Scotsman's front page.
The paper cites research led by the University of Glasgow saying personal cancer stories in publications more frequently focus on younger people.
A data breach at anti-independence group Scotland in Union is top story in The National, which claims the names of friends of Prince William appear on a confidential list of donors to the group which was accidentally made public.
The Scottish Sun front page tells the tale of a daughter who called the "friend" who robbed her dead father to go on a spending spree a "stinking rat".
Thursday's Daily Telegraph reports on criticism by union leader Len McCluskey of Labour MPs who have attacked Jeremy Corbyn over his handling of claims of anti-Semitism in the party.
The plight of toddler Alfie Edwards is the lead story in the Scottish Daily Express which reports on a message from his father, Tom, to supporters hailing his son as a "warrior".
The sick child also makes the front of the Daily Star of Scotland, which claims Alfie's father has called for his son's doctors to be tried for "conspiracy to murder".
"The day the tide turned" is the headline in the Scottish Daily Mail, which covers the announcement by dozens of British companies they will eliminate single-use plastic within seven years.
The i's top story leads with President Donald Trump's official visit to the UK being confirmed for July.
The Courier's lead story is about a Dundee businessman who has been banned from being a company director after a financial investigation.
And the Daily Record's anti-ticket tout campaign continues with a story about fans being denied access to Tuesday's Noel Gallagher gig in Glasgow after buying tickets from a resale site.