The Papers: May tells Sturgeon: 'Take it or leave it' on Brexit deal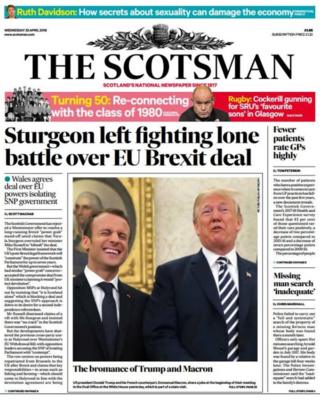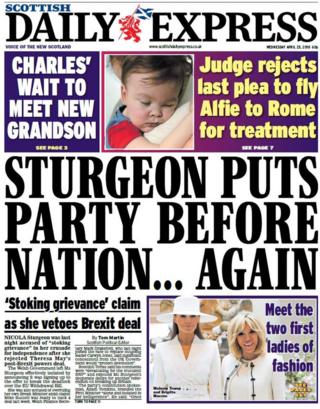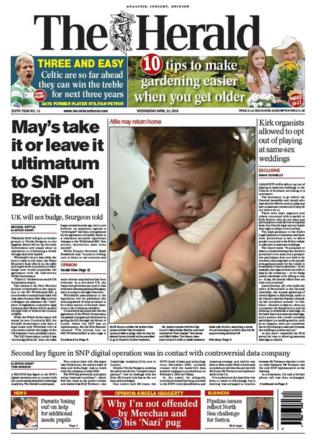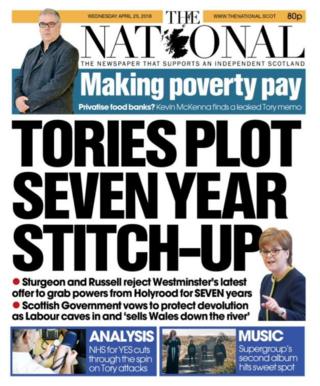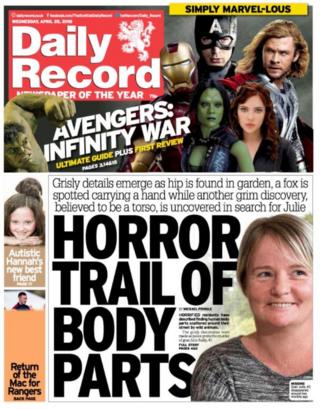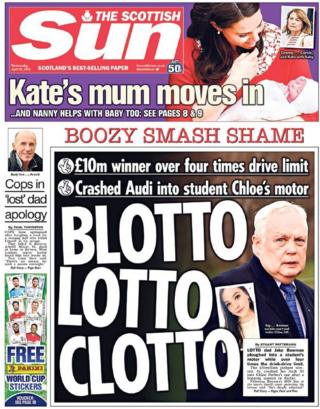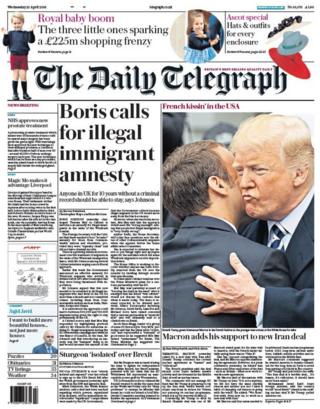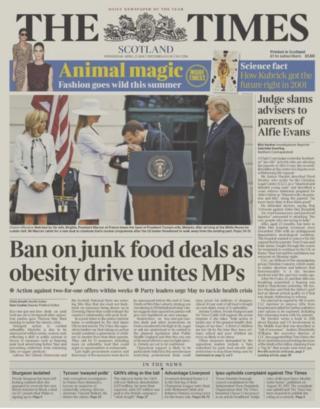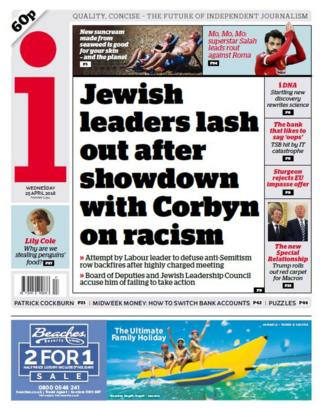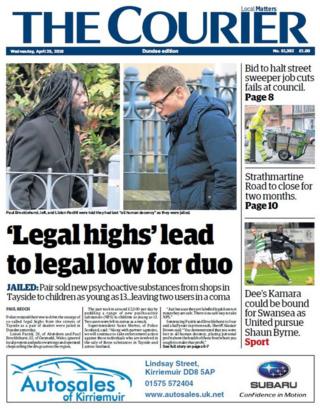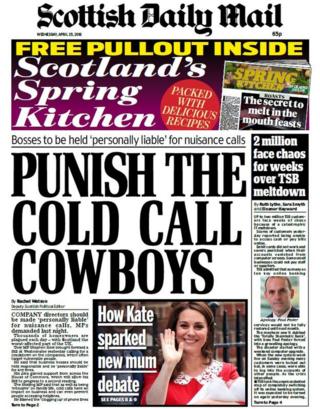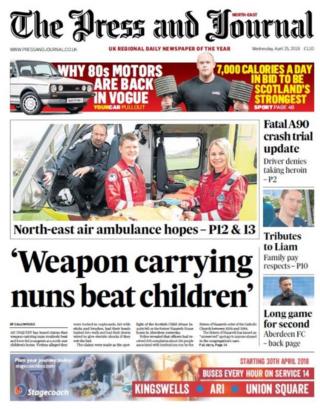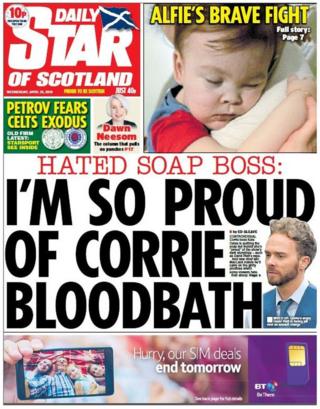 Several of Wednesday's front pages feature Nicola Sturgeon's veto of the Brexit powers deal offered by Theresa May.
The Scotsman claims the First Minister has been left "fighting a lone deal" after Wales agreed to the terms.
The Herald reports that the Scottish Government now stands alone in opposition to it following a breakthrough deal with Cardiff.
"Labour sell Wales down the river" claims the top story in The National. The paper says the amendment "continued to fall short both in terms of its refusal to give Holyrood consent and in the length of time Westminster could hold on to the devolved powers being repatriated from Brussels".
The Express says Nicola Sturgeon has been left isolated by the Welsh Government, because it signed up to the offer to "break the deadlock" over the EU Withdrawal Bill.
In the Daily Record, the lead story tells how witnesses saw a fox carrying a human hand, as police launch a murder inquiry over missing Glasgow woman Julie Reilly.
The Scottish Sun reports on Lotto winner Jake Bowman being fined after crashing his car while four times over the drink-drive limit in Forfar.
The Daily Telegraph says that Boris Johnson has proposed an amnesty for illegal immigrants without a criminal record. The paper says the foreign secretary raised the idea in cabinet amid the growing debate over the treatment of migrants in the aftermath of the Windrush scandal.
Buy-one-get-one-free deals on junk food are set to be banned within weeks, reports the Times. In a letter co-ordinated by chef Jamie Oliver, opposition parties have given their backing to measures being drawn up in Downing Street to tackle the obesity crisis, says the paper.
The i leads on Jeremy Corbyn's meeting with Jewish leaders to discuss anti-Semitism in the Labour Party. The paper says his attempt to defuse the row backfired with Mr Corbyn being accused of failing to agree with any of the suggested actions.
Children as young as 13 were targeted by two men selling so-called 'legal highs', reports The Courier. It's after the men were jailed in Dundee yesterday.
The Scottish Daily Mail says MPs have demanded that company directors should be made "personally liable" for nuisance calls. The paper says thousands of homeowners are plagued each day - with Scotland the worst-affected part of the UK.
The Press and Journal has a front-page story from the Scottish Child Abuse Inquiry, where nuns have been accused of meting out severe punishment beatings, electric shocks, force-feeding and racist abuse at an Aberdeen children's home.
The Daily Star speaks of Corrie boss Kate Oates quitting the soap. The paper says she insists she's "proud" of the show's dark storylines.