Automation could be used to 'abuse staff', trade unions warn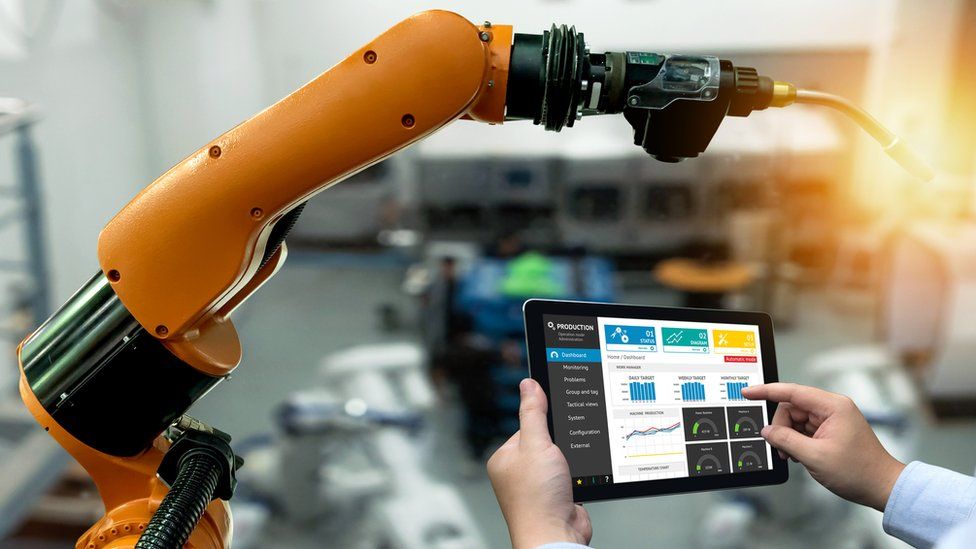 STUC general secretary Grahame Smith has warned that new technology could lead to cost-cutting and the abuse of workers through surveillance.
His comments came as a study on the use of automation was published by the STUC and the Scottish government.
But the report said there could be positive as well as negative impacts, and called for workers to have a greater say on how technology is used.
It will be discussed by the Scottish Trades Union Congress in Aviemore.
A number of motions have been put forward on the issue for this week's gathering of the trade union movement.
Mr Smith said: "In all cases, workers must be involved in how automation is introduced, shaping or controlling their own workplaces through collective trade union involvement.
"Otherwise we are likely to see automation pursued as a cost-cutting, profit-driven measure, implemented without proper training or controls, or used to abuse staff with inappropriate targets or high levels of surveillance."
The report said there was "nothing remarkable" about the replacement of workers by new technologies.
It argued that automation is "transforming - for good or bad - the way the workplace is experienced".
It said the evidence does not support the view that automation and digitisation will lead to the "catastrophic net loss of jobs predicted by some researchers" but that it is likely that some occupations and sectors will experience "significant change".
Mr Smith added: "Automation represents a major challenge to how work is organised, but it is still unclear how it will affect the quality and type of work in the long term.
"Predictions swing between utopian visions of emancipation through technology, to dystopian views of severe inequality.
"The STUC and the Scottish government report cuts through this debate to recognise both the positive and negative impacts of automation."
First Minister Nicola Sturgeon is scheduled to address the conference later.
Speaking in advance of her appearance, she said: "We share a common objective with the STUC - to ensure automation and digitisation have positive outcomes for all of Scotland's people.
"Scottish workers are already benefiting from quality job opportunities in sectors such as game development and data analytics, where we are at the forefront of technological change.
"The report recognises and addresses the genuine fears many workers have over ways in which technology might affect their working lives and future job prospects, and highlights where Scottish government approaches to skills development and fair work can help meet the challenges of technological change."
Scottish Labour leader Richard Leonard said a more interventionist approach was needed from government.
"New technologies should be creating new employment and a new work life balance," he said, "not being used to undermine workers' rights and adding to job insecurity.
"In the end it comes down to who owns and controls the implementation of automation and so in whose interests it is shaped.
"Scottish Labour is prepared to intervene, to plan and not to simply rely on voluntary business pledges and Adam Smith's invisible hand of the market."
Related Internet Links
The BBC is not responsible for the content of external sites.