The papers: Sturgeon's China wind farm row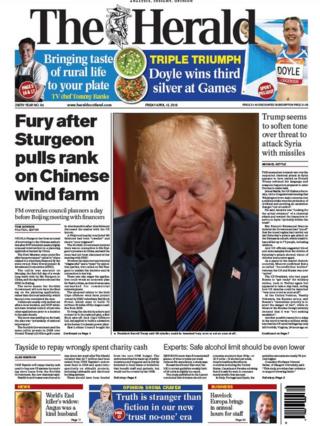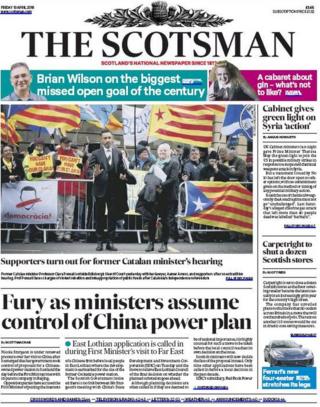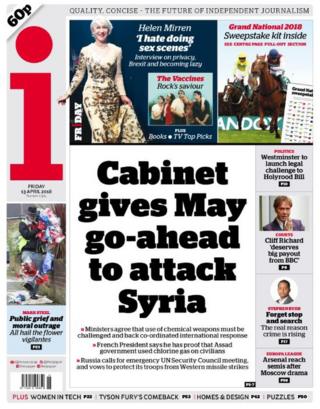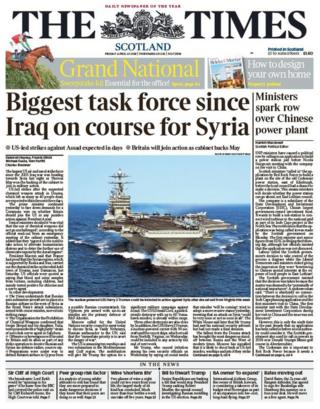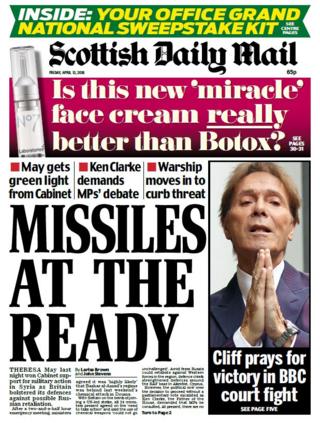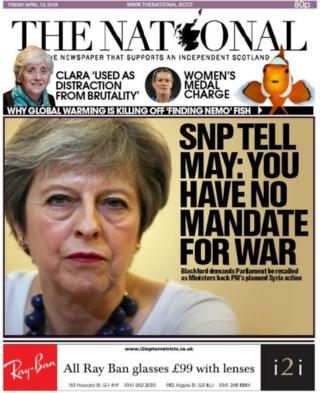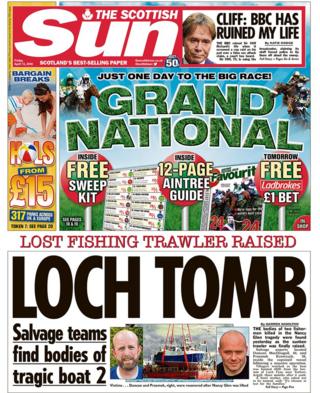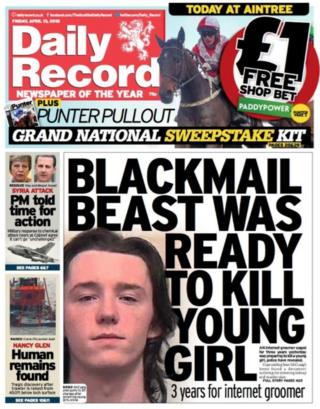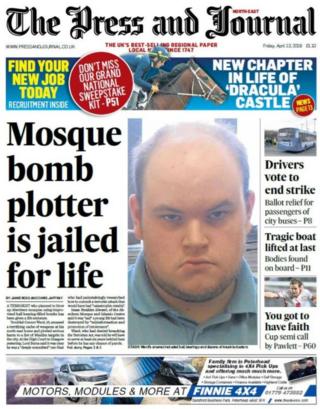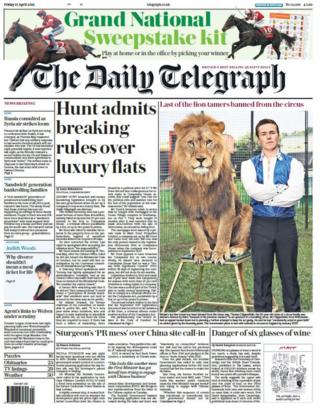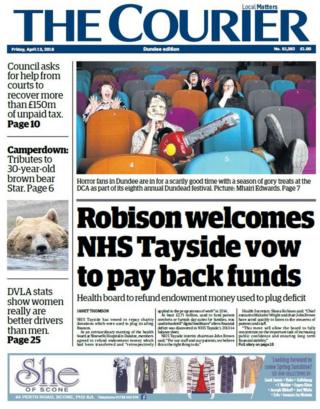 Nicola Sturgeon faces criticism in several papers during her trip to China.
The Herald's top story details a "planning row" after SNP ministers intervened in a controversial application backed by the Chinese government.
The Scottish Daily Express calls it a "China Crisis" on its front page, claiming the first minister is being accused of "kowtowing" to foreign power station investors.
The timing of the decision is the concern of Labour's Iain Gray in The Scotsman - which says Ms Sturgeon was meeting the parent company behind the application during her visit to China.
Impending military action in Syria is the top story in the i newspaper, after Theresa May was given the backing of her cabinet for strikes against the Assad regime.
"The largest US air and naval strike force since the 2003 Iraq war" is heading towards Syria, according to The Times.
RAF Typhoons fuelled on the runway and "missiles at the ready" is the picture painted by the Scottish Daily Mail while The National claims the SNP have told the prime minister she has "no mandate for war".
The "tragic find" of human remains an board the Nancy Glen fishing boat is the Scottish Sun's top story.
The Daily Record leads with a 16-year-old girl's story about being blackmailed on social media by a sex predator.
The Press and Journal leads with the story of a Scottish man jailed for life after planning to bomb a mosque.
A scandal over UK Health Secretary Jeremy Hunt buying luxury flats makes the front of the Daily telegraph.
The paper says Mr Hunt breached anti-money laundering legislation brought in by his own government when he set up a company to buy the properties.
And The Courier's front page claims NHS Tayside has vowed to repay charity donations which were used to plug its ailing finances.