Stephanie Inglis stars in Scotland campaign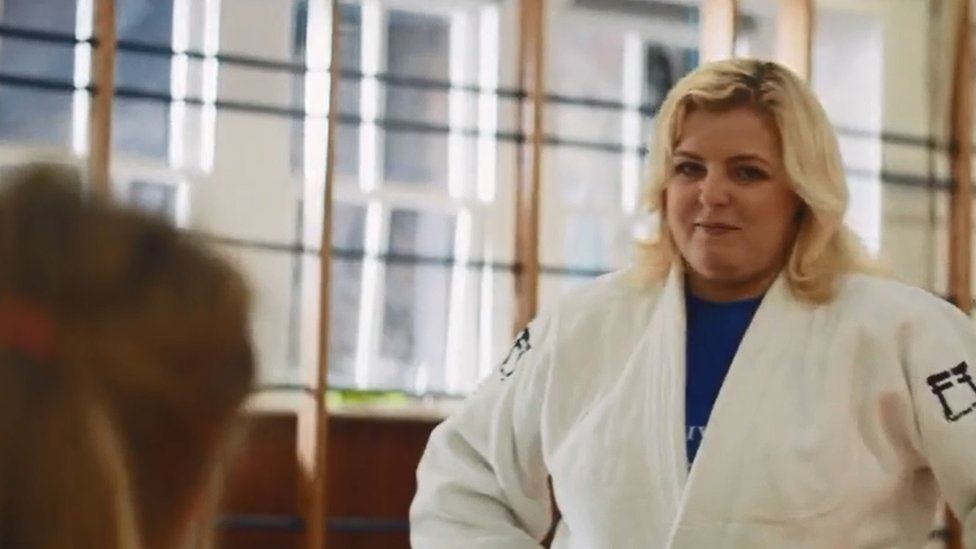 Medal-winning judoka Stephanie Inglis is starring in a new campaign to promote Scotland on the global stage.
Ms Inglis won a silver medal in the 2014 Commonwealth Games in Glasgow.
Her story is the focus of one of the key promotional videos in the £6m campaign to showcase Scotland.
The "Scotland is Now" initiative is designed to grow the economy by highlighting Scotland as a top place to work, study, invest and visit.
It seeks to promote a reputation for being "an open, diverse and welcoming country' and encourage people to "be part of its future".
The campaign includes one minute-long film showcasing Scotland, plus a series of other films focused on personal experiences.
Scotland 'brought me back to life'
In her film, Ms Inglis speaks about how family, friends and strangers donated a total of £327,892 to fly her home as she lay in a medically-induced coma for three weeks.
She also reveals how she hopes to pass on her experience as a professional athlete to younger generations.
The judoka, whose family home is in Daviot, near Inverness, said: "When I first woke up, one of my worries was: will I ever be able to do judo again?
"When I realised that was no longer possible I felt so lost."
The silver-medallist decided to become a judo coach after it was revealed she would not be able to compete due to her brain injury.
She said: "Sometimes I feel like the people of Scotland and this place where I'm from brought me back to life."
Scotland is Now was launched simultaneously in North America, London and China on Wednesday. First Minister Nicola Sturgeon unveiled the campaign during her five-day visit to China.
The first minister said: "The message at the heart of Scotland Is Now is of a bold and positive country offering the warmest of welcomes, rich in history and heritage and with a progressive, pioneering and inclusive approach to our future.
"The campaign will inspire people to be part of Scotland's future and tell Scotland's story through those who know it best, people who have embraced living, working, studying, visiting and investing here."
It is the first collaboration of its kind between the Scottish government, the tourism body VisitScotland, Scottish Development International and Universities Scotland.
Chief executive of the Scottish Tourism Alliance Marc Crothall said: "The launch of Scotland Is Now marks the beginning of a hugely exciting time for Scotland's tourism industry and indeed all sectors across Scotland.
"Tourism has been acknowledged as being one of Scotland's most important industries; it touches every business and sector and fuels all parts of our economy."
Universities Scotland's involvement in the initiative hopes to showcase the Scottish higher education sector and attract more students from overseas.
Larissa Slaney, a PhD student at Heriot-Watt University, and Prof Ravinder Dahiya, a researcher at Glasgow University, also feature in the personal films.
Principal of Strathclyde University Prof Sir Jim McDonald said: "Our university sector is one of the very best in the world and each year we generate thousands of work-ready graduates, discover new knowledge, produce new research and create innovative developments which help society to tackle its biggest issues.
"Scotland Is Now will tell the world about our country's many strengths and the University of Strathclyde is proud to be part of that story."