The papers: May under pressure to back Syria air strikes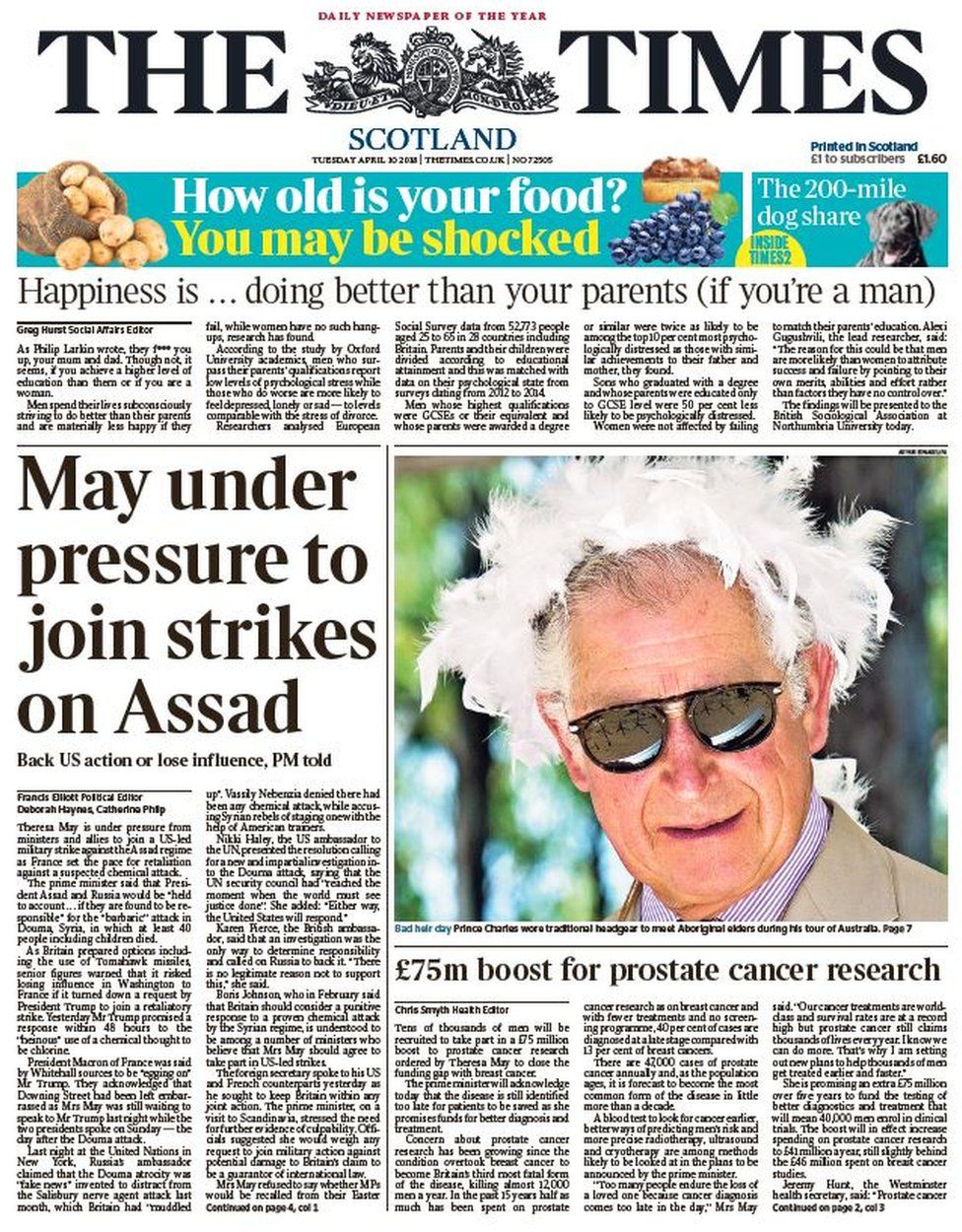 Repercussions from the suspected chemical attack on civilians in Syria continue to make the front pages on Tuesday.
The measures would be deployed during events and festivals.
The Herald examines Nicola Sturgeon's plans for a state energy firm, reporting that such an enterprise would "lose millions for years".
"Rest in paradise, wee dude" is the paper's tribute to the seven-year-old the paper names as Harris McGurk.
The girl's mother tells the paper her ex should face a murder charge following her death.
In the paper, a think-tank suggests the country should "unshackle itself from the volatile and vulnerable pound".
The paper says thousands of people are being treated unfairly at work.
One of the campers - a teacher from Glasgow - said it was "like something from the X Files."
Related Internet Links
The BBC is not responsible for the content of external sites.