The papers: 'Asbestos fears' after city blaze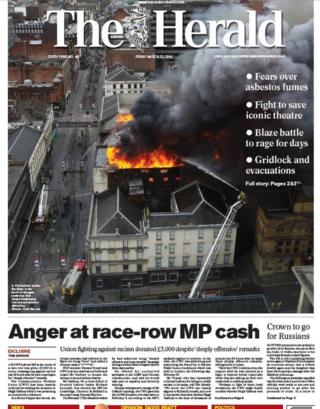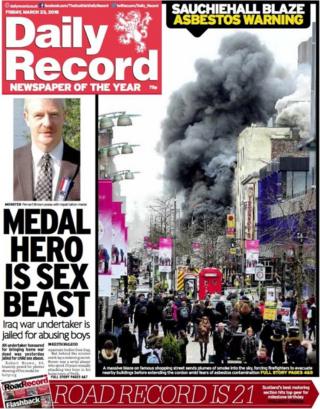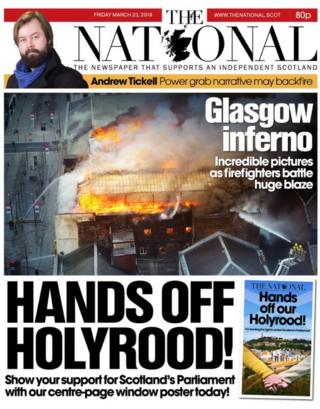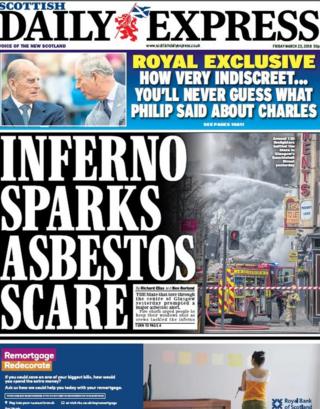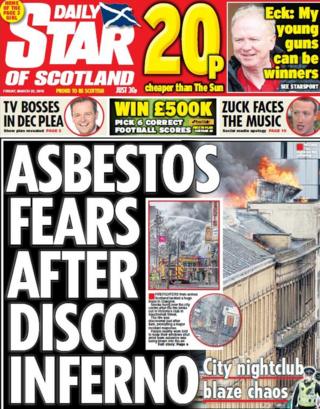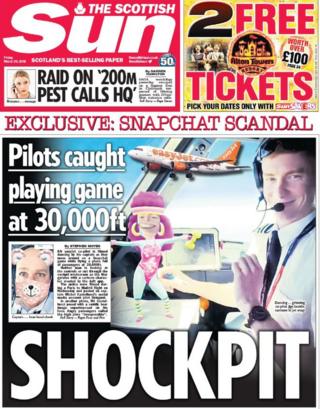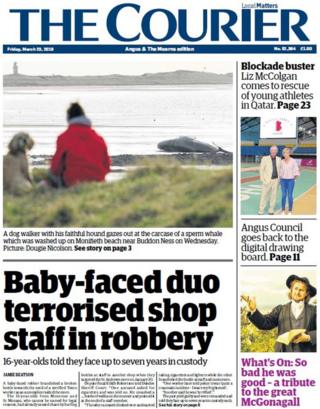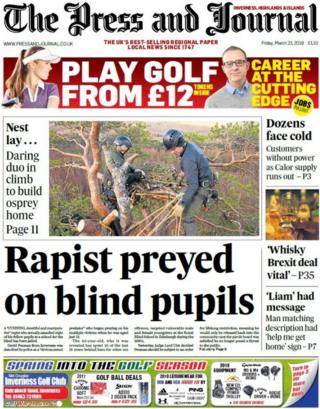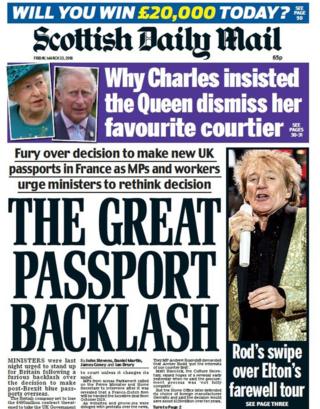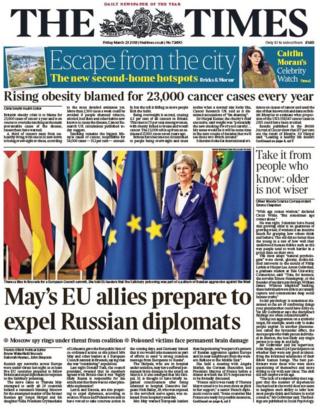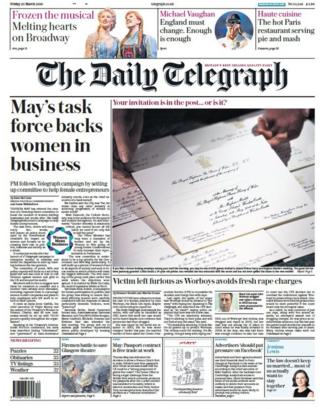 Several of the papers have dramatic pictures of the fire which engulfed a Glasgow nightclub.
The Herald talks of gridlock and evacuations as the blaze took hold of the building in the city centre on Thursday morning. It also warns of fears over asbestos fumes.
The Daily Record has a picture of shoppers on Sauciehall Street with huge clouds of smoke billowing from the building.
"Glasgow inferno" is the headline on the front page of The National, over an shot from above of firefighters battling the flames.
The Daily Express and the Daily Star of Scotland lead on the warning over asbestos fumes being blown into the air from the fire.
The Scottish Sun has a story claiming pilots were caught playing with Snapchat phone app while flying a plane at 30,000ft.
Two 16-year-olds carried out a raid on a shop in St Andrews, according to The Courier.
The Press and Journal reports on a rapist who "preyed on blind pupils". David Penman raped and sexually abused girls and boys when he was pupil at the Royal Blind School in Edinburgh during the 1980s.
The Scottish Daily Mail leads with news that the new post-Brexit blue British passport is to be made by a firm that is based overseas.
Five EU countries are prepared to follow Britain and expel Russian diplomats in response to the poisoning of a former Russian double-agent and his daughter, the Times reports.
The Daily Telegraph says Theresa May has set up a Downing Street committee to boost the number of women starting businesses.
A picture of the police officer who had been seriously ill after being exposed to a nerve agent used on a Russian ex-spy and his daughter in Salisbury features on the front page of the i newspaper. He has said "normal life will probably never be the same".