Hospitals 'fail to meet women's period needs'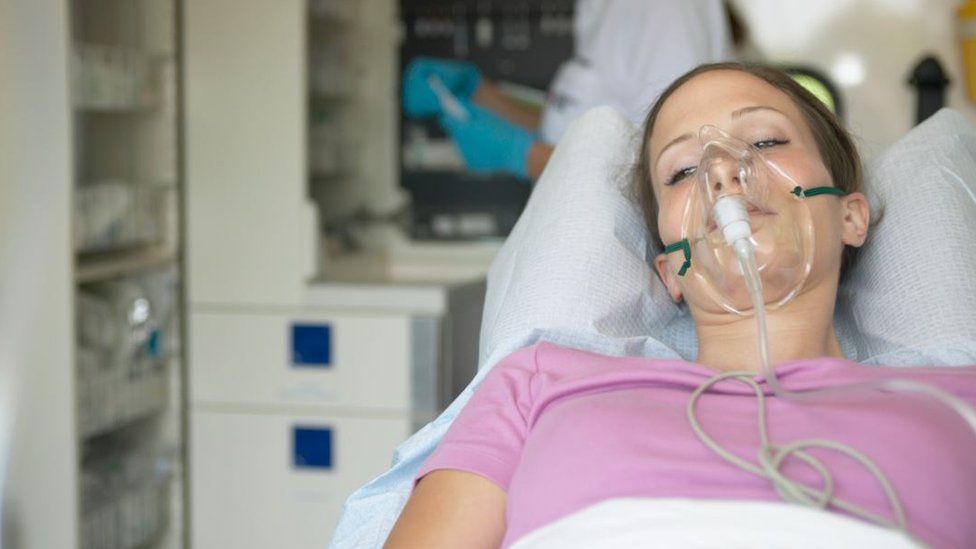 Female patients are let down by Scotland's health boards when they have periods in hospital, it has been claimed.
An investigation by Scottish Labour found not one of Scotland's 14 health boards has a policy for providing sanitary products.
There were reports of nurses having to donate their own sanitary products to patients.
In other instances NHS staff went to local shops to buy them.
Labour MSP Monica Lennon submitted Freedom of Information requests to all Scotland's health boards, and found there was no consistent approach.
Despite several health boards stating that sanitary products can be provided to patients on demand by asking ward staff, there is no formal process for doing so.
In general, the responses suggested an expectation on patients to bring their own sanitary protection products, ask family and carers to supply them or purchase them from the hospital shop - with nurses expected to help in emergency situations.
'Bizarre and substandard'
Ms Lennon believes the needs of female patients are not being met.
She told the BBC's Good Morning Scotland programme: "This investigation was part of a campaign to raise awareness of period poverty, but what happens when access to sanitary products is limited?
"It is not always an issue of poverty or financial means and in a hospital environment where people are away from home, maybe the stay wasn't planned and people are unwell. It's a difficult time to pack a bag and have everything you need.
"It seems really quite bizarre that health boards don't understand that and don't have policies in place and it is leading to some very bizarre and substandard practices.
"We've made great progress in Scotland, the first minister made a commitment last year to make sure schools, colleges and universities have free sanitary products because she recognised, like I do, that it is a health and wellbeing issue.
Ms Lennon believes access to sanitary products is fundamental to human dignity, health and wellbeing.
"Now that the information is in the public domain I think health board bosses should be talking to each other. None of the regional health boards have a policy," she said.
"I think some health boards do keep a supply on the ward but it is very inconsistent and I think it is is down to chance.
"In some cases hospitals feel it's okay to use incontinence pads for example.
"Some paediatric wards don't provide sanitary products at all and patients would have to depend on visitors bringing them in.
"It would just be a horrible situation to be in hospital already, unwell, feeling vulnerable and go without sanitary products or to be using sanitary products for much longer than is safe to do so."
A Scottish government spokesperson said: "We expect boards to provide sanitary products to all those in hospital who need them."
Scottish women at school, college and university will have access to free sanitary products by the new academic term in August.
Related Internet Links
The BBC is not responsible for the content of external sites.