The papers: MSPs expose Holyrood's 'toxic trolls'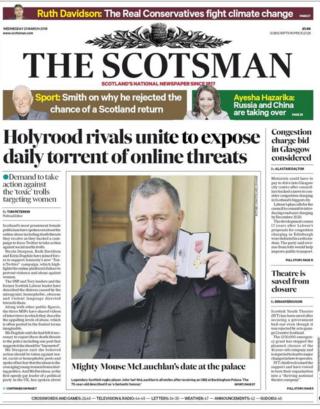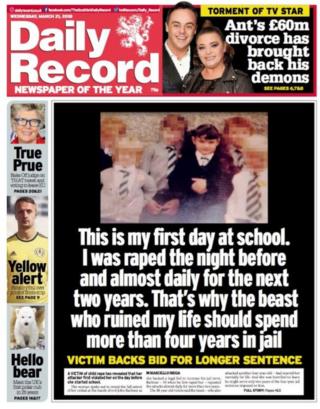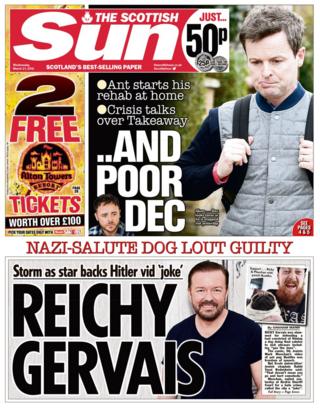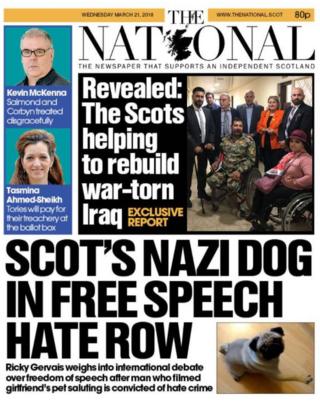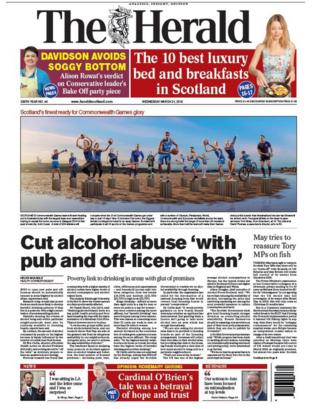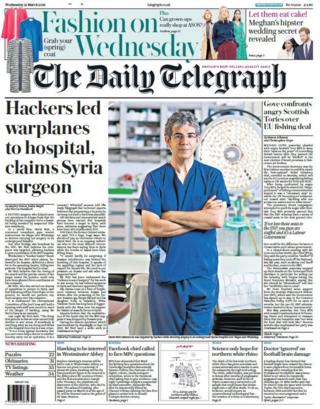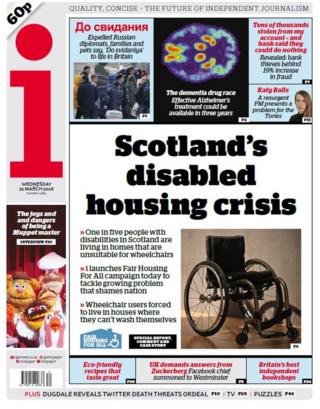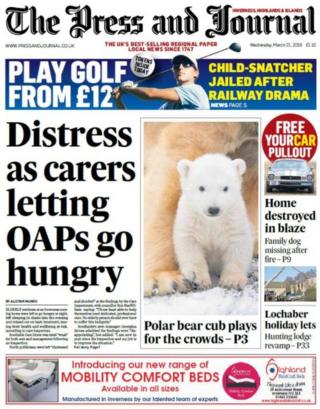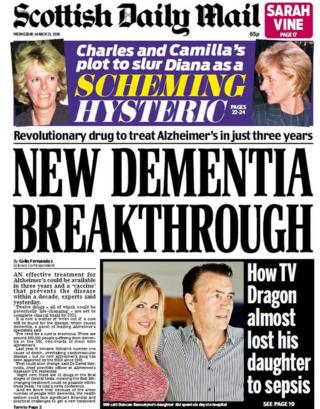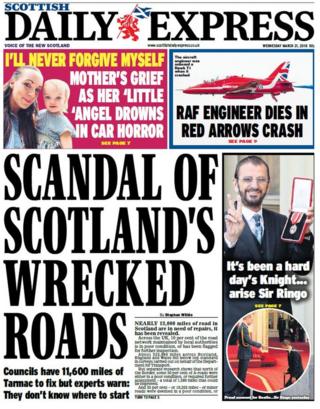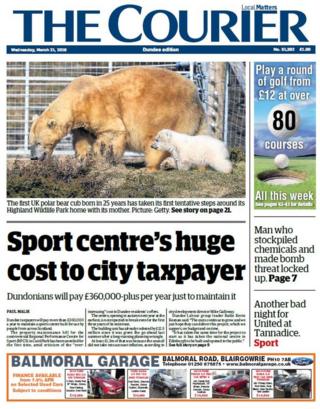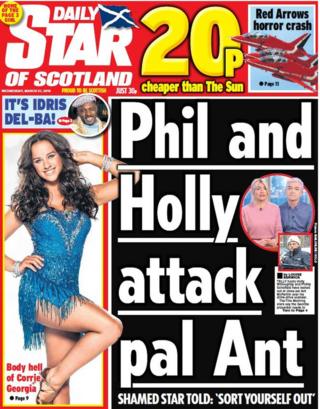 Foul language, death threats, sexist, homophobic, misogynistic and violent abuse - that is what our senior female politicians deal with on Twitter every day - according to The Scotsman's front page.
The paper leads with a campaign from Amnesty highlighting in detail the abusive messages received by Nicola Sturgeon, Kezia Dugdale and Ruth Davidson.
The Daily Record splashes with the story of a woman who was raped by a man from the day before she started school.
The woman is backing a move to increase his four-year jail sentence.
The "Nazi pug" court case makes the front pages of both The Scottish Sun and The National.
With the headline "Reichy Gervais", the Scottish Sun says comedian Ricky Gervais has been criticised for defending the man convicted of filming a dog doing Nazi salutes to sick phrases.
The National reports the same, saying the comedy star believes the conviction of Mark Meechan for the "grossly offensive" video involving his pet pug Buddha was a stand against freedom of speech.
New pubs and off-licences should be banned in areas already saturated with alcohol sales, says the Herald's top story.
In a bid to curb harmful drinking, experts tell the paper alcohol issues should be tackled by postcode.
A British surgeon who gave remote instructions on how to carry out operations in Aleppo via Skype believes his computer was targeted by hackers, says The Daily Telegraph.
The paper says the calls led to an underground Syrian hospital being bombed.
The i reports on "Scotland's disabled housing crisis".
It says one in five disabled Scots lives in houses that are unsuitable for wheelchairs.
The Highland edition page of the Press and Journal claims Inverness care home residents were "left hungry at night".
The paper reports that inspectors found residents at an Inverness nursing home suffered poor and inconsistent care.
A new breakthough in Alzheimer's care makes the front of the Scottish Daily Mail.
The paper claims a vaccine preventing the disease is possible within a decade.
The state of Scotland's roads is top of the agenda at the Scottish Daily Express which says Scotland's councils have 11,600 miles of repairs to make.
The Courier's Dundee front page reports on a new sports performance centre in the city which it says will cost taxpayers £360,000 a year to maintain.
And the Daily Star of Scotland maintains its interest in TV presenter Ant McPartlin. The paper claims his friends Holly Willoughby and Phillip Schofield "told him to sort himself out".