The papers: Victim of shamed MSP speaks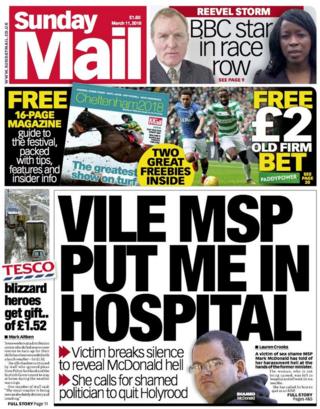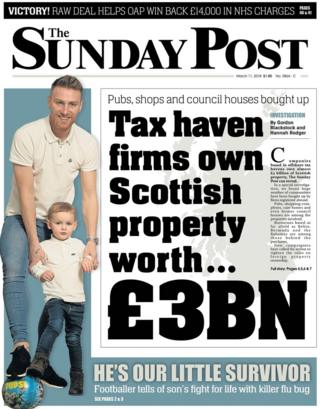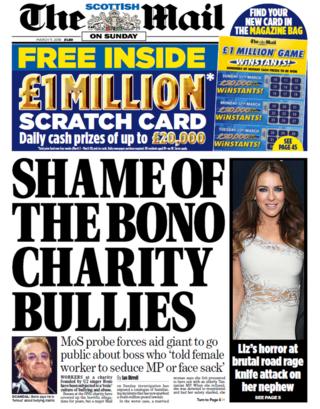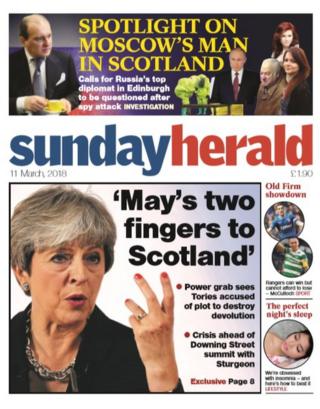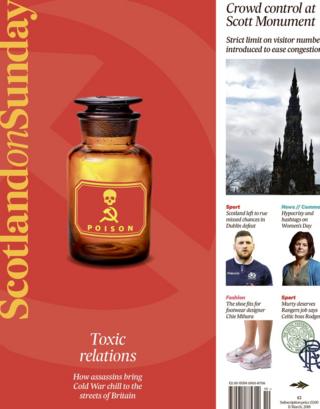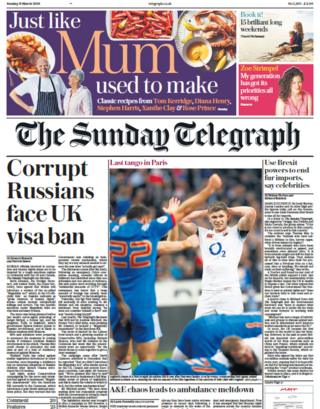 A victim of the former childcare minister, Mark McDonald, has given an interview to The Sunday Mail, in which she claims the MSP subjected her to a "catalogue of attempts to abuse his position of power".
She told the paper that his behaviour saw her end up in hospital and she was off work for six months. Mr McDonald apologised for his conduct last week and quit the SNP, but he will stay on as independent MSP for Aberdeen Donside.
The Sunday Post leads with an investigation into property ownership by offshore tax havens. It claims that almost £3bn of Scottish properties - including pubs, shopping complexes and former council houses - have been bought by firms registered abroad.
A "toxic" culture of bullying and abuse at a charity founded by U2 singer Bono is uncovered in The Scottish Mail on Sunday. The paper claims that, in one case, a married woman working for the ONE charity, felt pressured to have sex with an elderly Tanzanian MP.
Theresa May is accused of "sticking two fingers" up to Scotland on the front page of The Sunday Herald. The paper has spoken to senior SNP figures who criticised the prime minister over the Brexit "power grab".
The poisoning of Sergei Skripal and his daughter Yulia is the focus of Scotland on Sunday's front page.
Meanwhile, The Daily Telegraph reports that Russian officials involved in corruption and human rights abuse are to be targeted by a new sanctions regime, co-ordinated with the US and Canada.