All Scottish councils to raise tax by 3%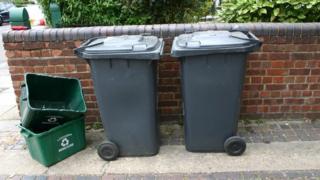 The last of Scotland's local authorities has set its budget and followed all the others in raising council tax by 3%.
Clackmannanshire's decision means it will be the first time in a decade all 32 local authorities have raised the council tax.
They will all have increased it by the maximum amount allowed.
For Band D households, the average council tax bill will rise by £34.87 to about £1,200 this year.
The highest Band D rate is in Glasgow at £1,286.47 and the lowest is in the Western Isles (£1,086.36)
The SNP froze the council tax when it came into power in 2007 and it did not rise for more than eight years.
From last year, councils were allowed to raise council tax bills by a maximum of 3%.
Most councils raised the tax but some, including Aberdeen, West Lothian and Inverclyde, chose to continue the freeze for a further year.