The papers: 'Coldest weather for 27 years'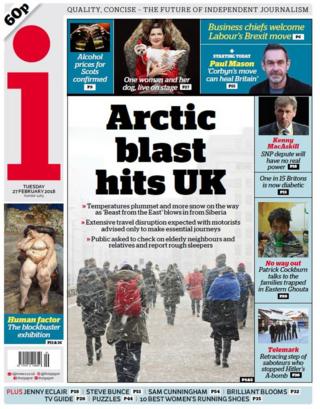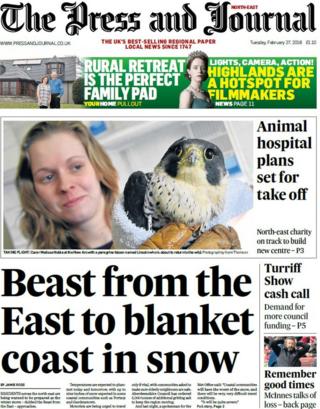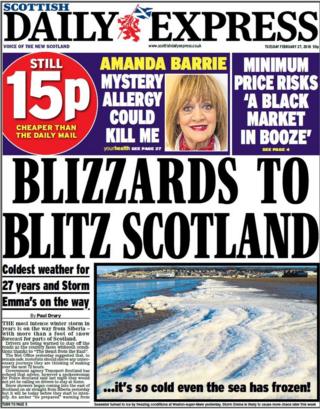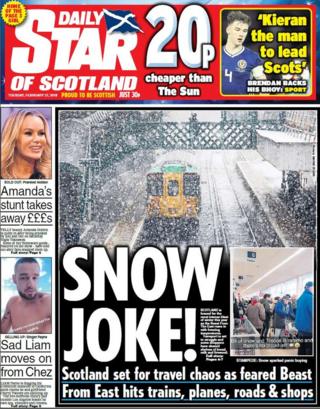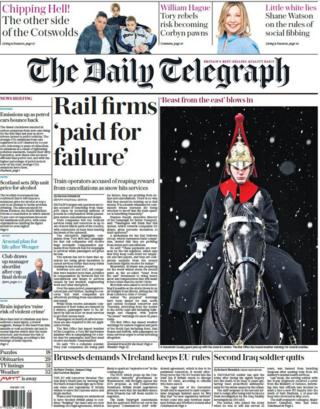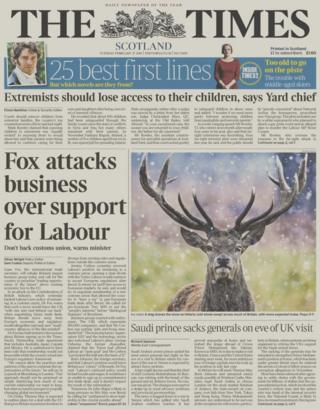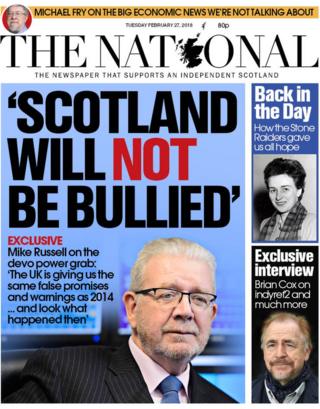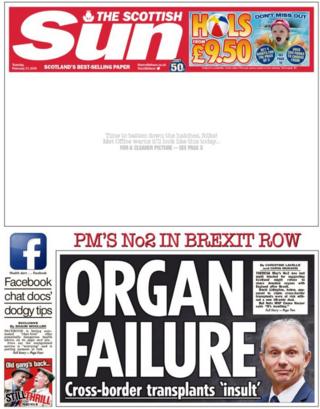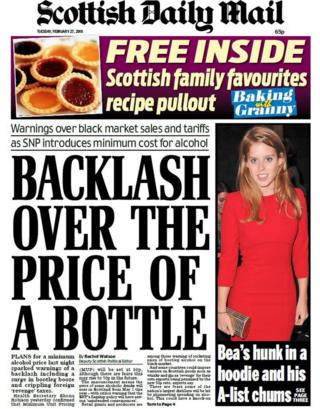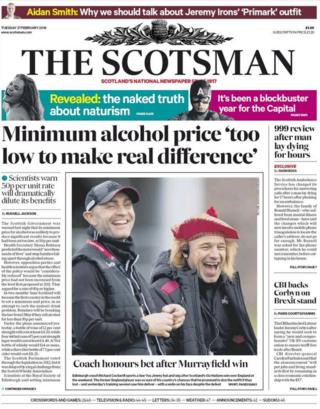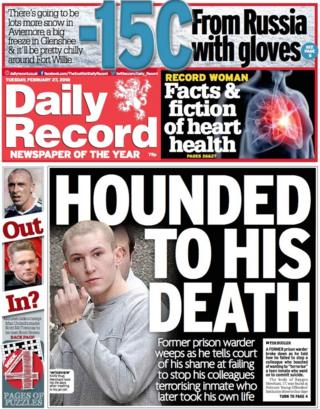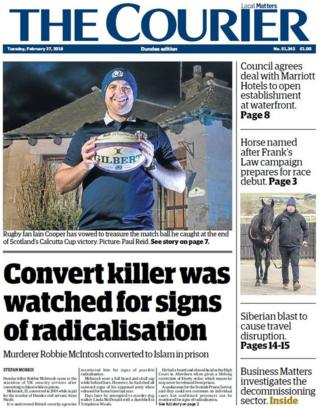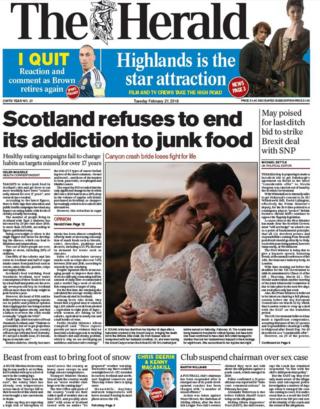 The much heralded blast of freezing air that is due to hit the UK in the coming hours preoccupies Scotland's front pages.
The i newspaper warns that the so-called "Beast from the East" is due to cause disruption for travellers as the freezing temperatures bring snow and ice, while people are also being advised to check on elderly relatives and neighbours.
Villages and towns across the north-east coast are braced for the storm, which the Met Office has warned will affect every community, writes the Press and Journal.
Under the headline Blizzards To Blitz Scotland, the Scottish Daily Express reports how forecasters have warned that the "coldest blast in 27 years" could be made even worse by the arrival of Storm Emma from the Atlantic, which is due to hit the UK on Thursday.
Meanwhile, the Daily Star predicts that Scotland is set for "travel chaos" with the weather expected to affect "planes, trains, roads and shops".
In other news, The Daily Telegraph reveals that Britain's largest rail operators are accused of benefiting from transport chaos by pocketing millions of pounds in compensation while passengers endure cancellations and delays.
Liam Fox, the UK's international trade secretary, will rebuke Britain's largest business group today and call for the country to prioritise "trading opportunities of the future" above existing economic ties to the EU, according to The Times.
Mike Russell has warned Theresa May not to bully Scotland into giving up devolved powers and forcing it to become a "cheerleader for Brexit" as relations between the UK and Scottish governments hit a new low, says The National.
Tory chiefs have been accused of "Project Fear-style scare tactics" over transplants after Brexit, writes The Scottish Sun, which says Theresa May's No2 has been "blasted" for suggesting Scotland might refuse to share donated organs with England.
The Daily Mail insists that there will be a "backlash" over Scottish government plans to introduce a minimum price for alcohol. The Scottish edition of the paper says that the policy will result in black market sales and tariffs and a surge in "bootleg booze" and foreign "revenge" taxes.
Meanwhile, The Scotsman writes that the Scottish government has been warned that its minimum price for alcohol was unlikely to produce significant results because it had been set too low, at 50p per unit.
A former prison warder broke down as he told an inquiry how he failed to stop a colleague who boasted of wanting to "terrorise" a teen inmate who later went on to take his own life, reports the Daily Record.
Targets to cut junk food from Scotland's diet and get Scots to eat more healthily have been "consistently missed for over 17 years", new research revealed in The Herald has shown.
The Courier claims that Dundee killer Robbie McIntosh came to the attention of UK security services after converting to Islam while in prison.