Scotland's papers: 'Misery on the trains'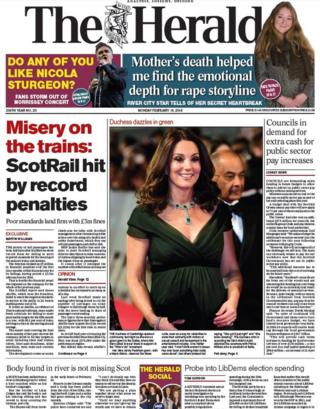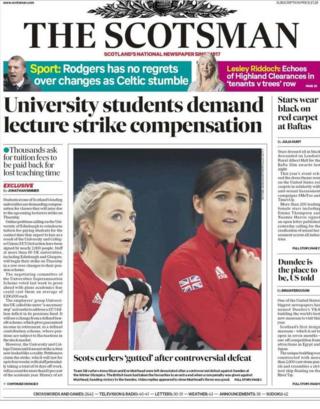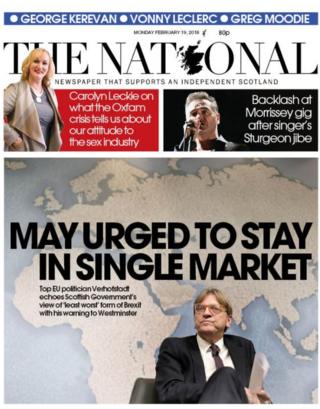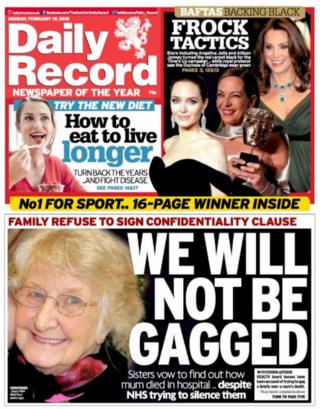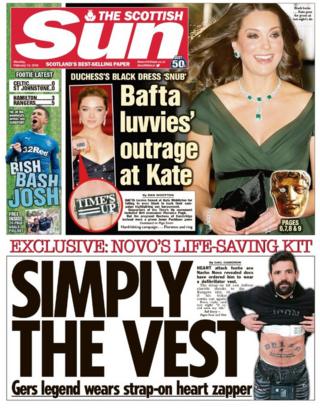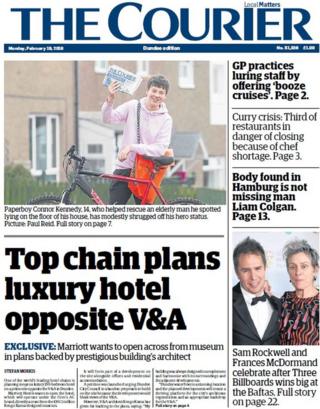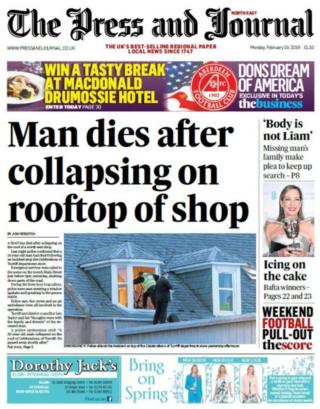 The papers: 'Misery on the trains'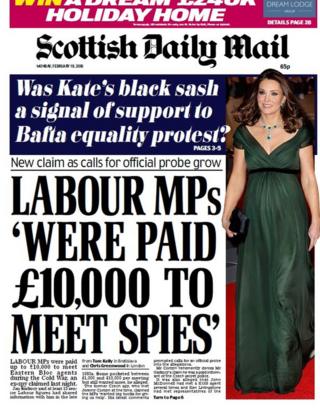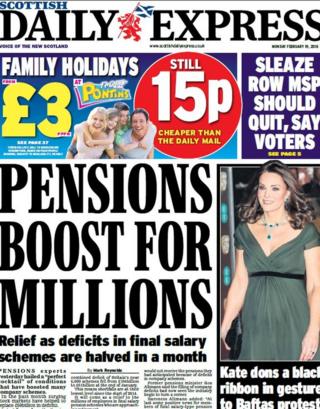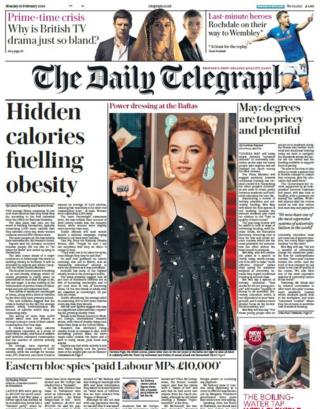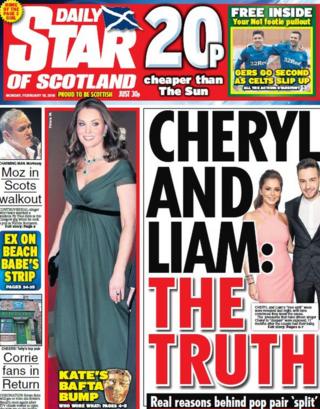 Rail passengers "misery" has been laid bare after ScotRail has received record fines for failing to meet required standards for the running of the nation's trains and stations, says the Herald.
Students at one of Scotland's leading universities are demanding compensation for classes they will miss due to the upcoming lecturers strike next Thursday, reports the Scotsman.
The National says a leading European politician has made a renewed appeal to Theresa May to keep the UK in the single market insisting it is the best option for future relations.
The Daily Record leads with a story about a family who have accused health board bosses of trying to gag them over their mother's death. The paper says they raised complaints about great-grandmother Joyce Neil's treatment before her death at Crosshouse Hospital, Kilmarnock, in April 2014.
Footballer Nacho Novo features on the front page of the Scottish Sun. He has revealed doctors have ordered him to wear a defibrillator vest following his recent heart attack.
The Courier reports that a leading hotel chain is planning to open a luxury 150-bedroom hotel on a prime site opposite the new V&A Museum in Dundee.
A man has died after collapsing on the roof of a shop, according to the front page of the north east edition of the Press and Journal.
"Labour MPs 'were paid £10,000 to meet spies'" is the front page headline on the Scottish Daily Mail. The paper says an ex-spy has claimed at least 15 senior Labour figures shared information with him in the late 1980s.
The Scottish Daily Express says surging stock markets have helped boost many company pension schemes.
The Times in Scotland reports that Labour's Anas Sarwar has called for ethnic minority candidates to be automatically shortlisted for senior education jobs.
The average person is eating 50% more calories than they realise, according to official estimates, reports the Daily Telegraph.
"Scots farmers at risk from any kind of Brexit" is the headline on the front page of the i newspaper in Scotland. It quotes researchers who suggest farms will be worse off under every scenario once Britain withdraws from the European Union.
The Daily Star is one of many papers to show a pregnant Duchess of Cambridge on the red carpet outside Sunday's Baftas.