The papers: Secret Brexit paper leak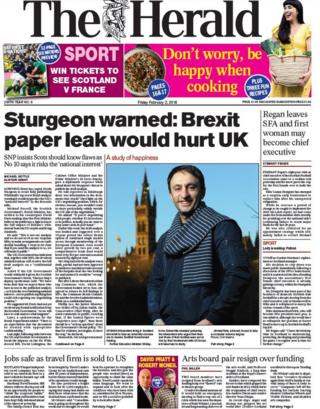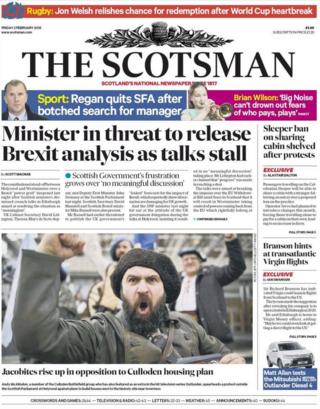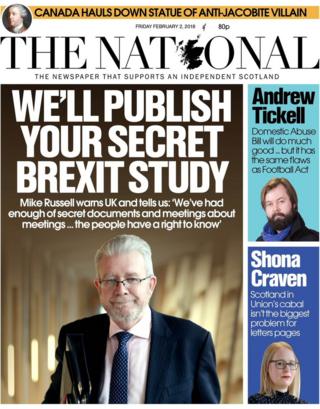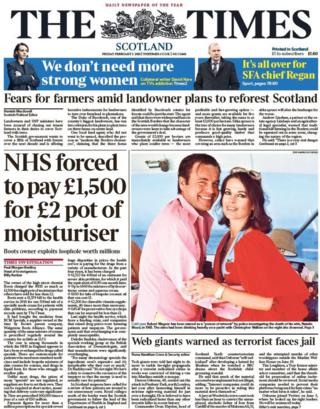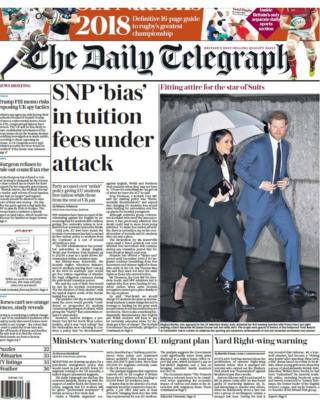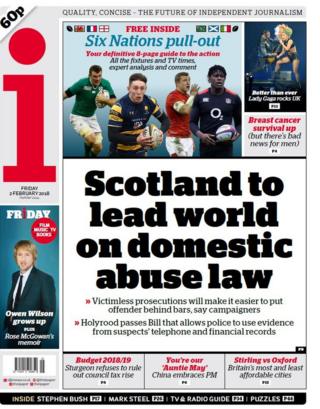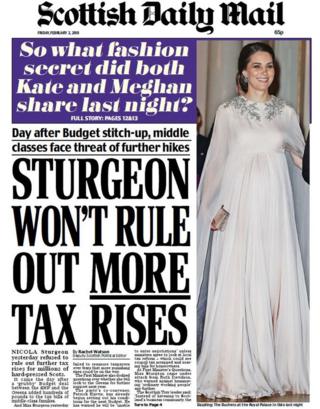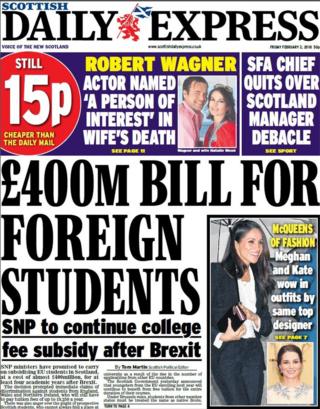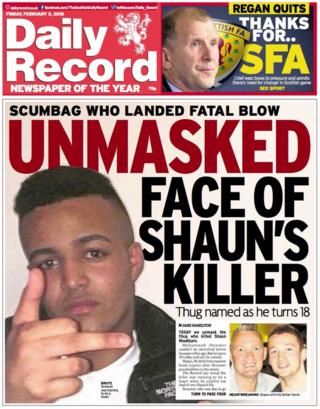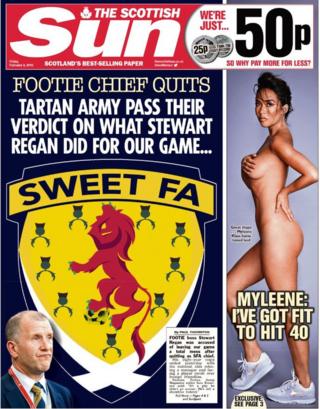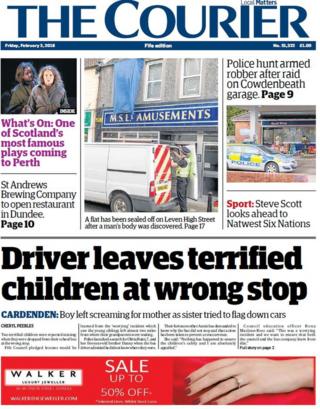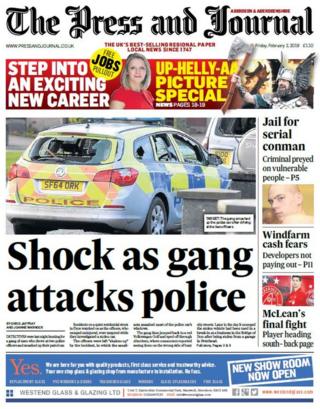 The Herald leads with the news that Downing Street has urged Nicola Sturgeon to resist fully publishing Whitehall's top secret analysis on the impact of Brexit on Scotland's economy along with a warning that it would jeopardise the UK's "national interest" in the Brussels talks.
The Scotsman claims that the stand-off between Holyrood and Westminster over a Brexit "power grab" has deepened after Scottish ministers dismissed crunch talks in Edinburgh aimed at resolving the situation as "meaningless".
"We'll publish and you'll be damned" is how The National headlines the story after Scotland's Brexit Minister Mike Russell pledged the Scottish government would make the document public.
In other news, landowners and SNP ministers have been accused of chasing out tenant farmers in their desire to cover Scotland with trees, according to The Times, which writes that the Scottish government wants to cover a fifth of Scotland with forests over the next decade.
Meanwhile, The Daily Telegraph claims that SNP ministers have been accused of discriminating against the English by announcing that EU students will continue getting free university tuition in Scotland for four academic years after Brexit.
On the same story, SNP ministers have promised to carry on subsidising EU students in Scotland, at a cost of almost £400m, for at least four academic years after Brexit, says the Scottish Daily Express.
Scotland is leading the world on domestic abuse law, according to the i newspaper, which reports that psychological abuse and controlling behaviour in the home are set to become criminal offences after MSPs at Holyrood backed a "momentous" change in the law.
Nicola Sturgeon has refused to rule out further tax rises for millions of hard-pressed Scots, says the Scottish Daily Mail, a day after the budget "stitch-up".
The Daily Record leads with a picture of the teenager convicted of killing 30-year-old footballer Shaun Woodburn on New Year's Day, 2017.
The Scottish Sun claims that former Scottish Football Association chief Stewart Regan has been accused of leaving the game in a "total mess" after he quit on Thursday.
Two children were reported missing after they were dropped by their school bus at a stop two miles away from where they should have been, writes The Courier. The children were later returned to their waiting grandparents.
Detectives are hunting for men who allegedly drove at two police officers and damaged their car, says The Press and Journal.