Creative Scotland board members resign following funding row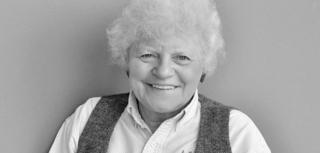 Two Creative Scotland board members have resigned in a row over the latest round of arts funding.
Ruth Wishart and Maggie Kinloch are believed to have stepped down in protest at the lack of time given to discuss which groups should be funded.
Creative Scotland announced last week that an extra £6.6m from the Scottish government would allow it to maintain grants at £99m over three years.
But it decided to put 19 new groups on its list and cut 20 others completely.
They included Ayr Gaiety, Edinburgh Festival Fringe Society, UNESCO City of Literature, NVA, Birds of Paradise, Catherine Wheels, Visible Fictions and Lung Ha's.
Ms Wishart described the timing of the move as "a flawed decision".
The writer and broadcaster said it was "dispiriting that Creative Scotland again finds itself a family at war with many of those it seeks to serve".
She added: "The executive's recent deliberations on the Regularly Funded Organisations were pressurised for a number of reasons.
"As the government's draft budget was not due till mid-December, they were unsure until then as to the settlement. In common with other stakeholders, they were advised to come up with a number of scenarios should their grant in aid be cut.
"Allied to the continuing and damaging drop in lottery funding, there was considerable anxiety within both the team and the board. Some commentators convinced themselves that this anxiety was manufactured; it was very, very real."
Creative Scotland's interim chairman, Ben Thomson, said Ms Wishart and Ms Kinloch had made "a significant contribution to the work of Creative Scotland and to arts and culture in Scotland more broadly".
He added: "This includes their contribution to our recently published decisions on Regular Funding 2018-21. These decisions were arrived at through a clear and careful process, involving Creative Scotland's highly dedicated specialist staff and leadership team, with final decisions being signed off unanimously by the board. Decisions were announced on 25 January.
"As we have publicly stated, given the strength of feedback and reaction to this announcement, we are bringing forward the next Creative Scotland board meeting to take stock and review the options available, and to find a positive way forward for the people and organisations we support as well as Creative Scotland and our staff."