The papers: Budget deal tax claims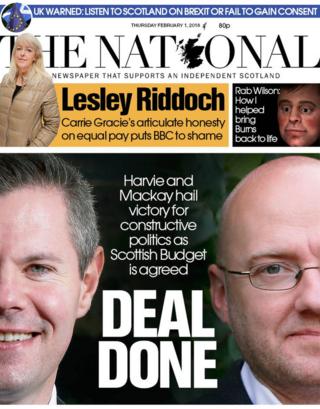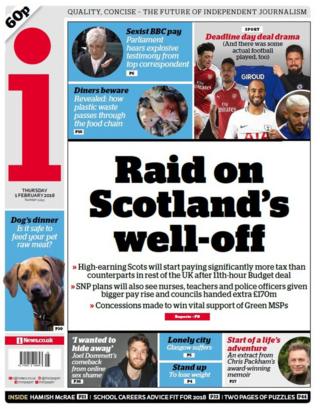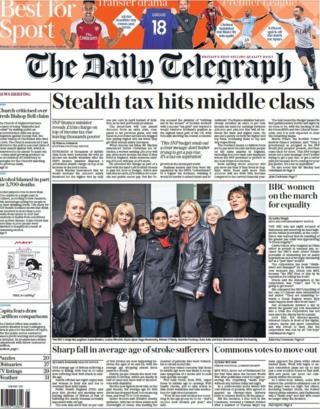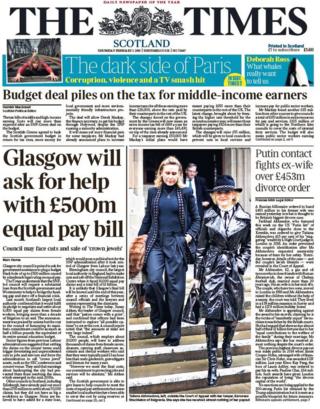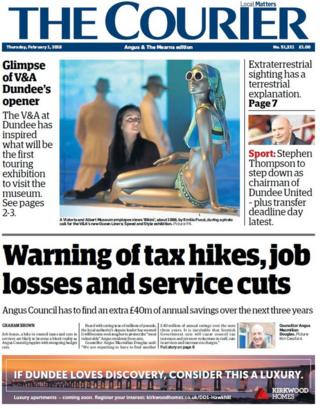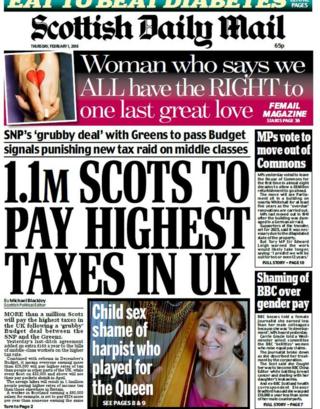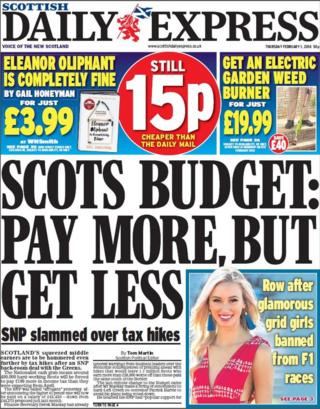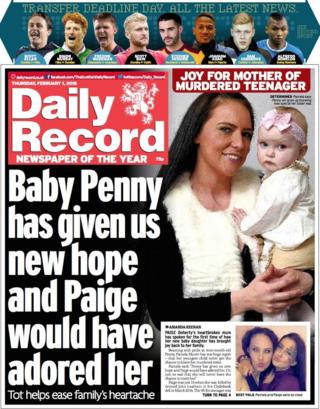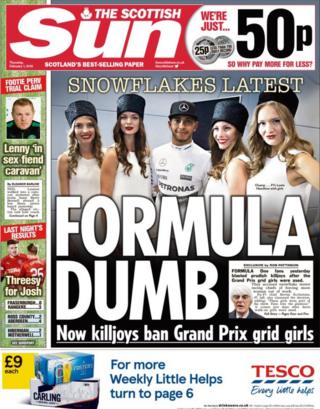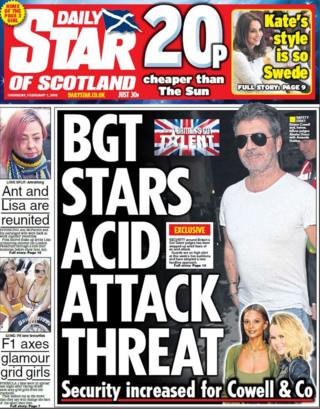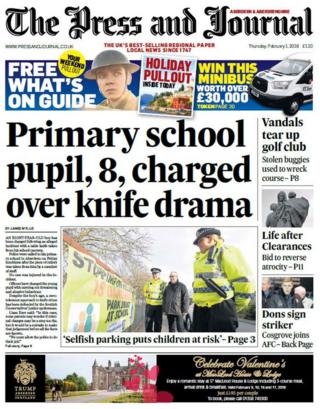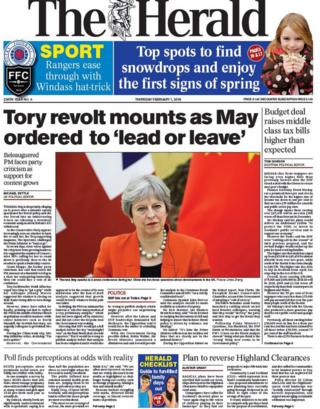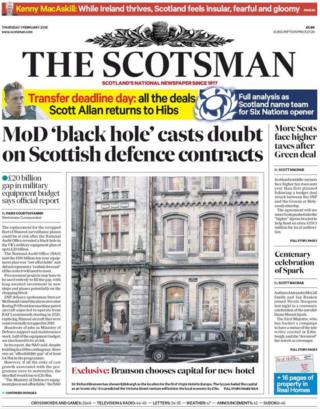 Under the headline Deal Done, The National declares that Scottish Green MSPs backed the minority SNP government's budget, agreeing to support the higher tax and spending plans in return for commitments on local council services, and public- sector pay.
However, Raid on Scotland's Well-Off, is how the i newspaper sees it, writing that hundreds of thousands of high earning Scots will start paying "significantly" more tax than their counterparts in other parts of the UK from April.
Likewise, hundreds of thousands of middle-class Scots have been hit with an income tax "double whammy", according to The Daily Telegraph, after the SNP's finance minister imposed a £55m extra "stealth charge" on top of previously announced increases.
The Times says the budget deal will mean yet more financial pain for some taxpayers with all those earning more than £26,000, above the rate paid by their counterparts in the rest of the UK.
Job losses, a hike in council taxes and cuts to services are likely to become a "bleak reality", writes The Courier, which focuses on Angus Council needing to find an additional £40m over the next three years to balance its books.
More than a million Scots will pay the highest taxes in the UK, says The Scottish Daily Mail, following a "grubby" budget deal between the SNP and the Greens.
The Scottish Daily Express is clear where it stands on the issue, writing that Scotland's squeezed middle earners are to be "hammered" even further by tax hikes with around 400,000 hard-working Scots forced to pay £169 more income tax than they were expecting from April.
Away from politics, the Daily Record leads with an interview with the mother of murdered teenager Paige Doherty, who has spoken for the first time about how her new baby daughter has brought joy back to her family.
The Sun leads on Formula 1's decision to stop using "grid girls" from the start of the 2018 World Championship. The move - coming days after darts bosses said they were to stop using models on stage, is headlined by the paper as Formula Dumb.
Britain's Got Talent bosses have stepped up security over "acid attack" fears, according to the Daily Star.
An eight-year-old boy has been charged after an alleged incident involving a table knife taken from his school canteen, reports the Press and Journal.
The Herald asserts that Prime Minister Theresa May is clinging onto power after a minister openly questioned her Brexit policy and she was forced into an embarrassing U-turn on releasing a downbeat economic analysis about Britain's EU withdrawal.
The replacement for the scrapped fleet of Nimrod surveillance planes could be at risk after the National Audit Office revealed a black hole in the UK's military equipment plan of up to £20bn, reports The Scotsman.