The papers: Brexit's 'desperate cover-up'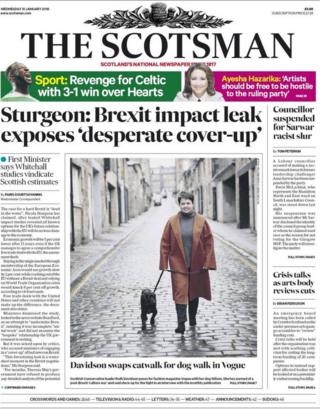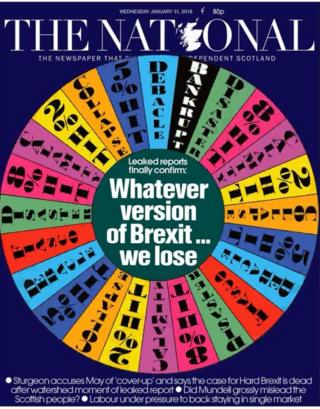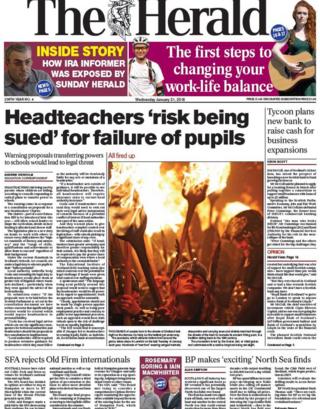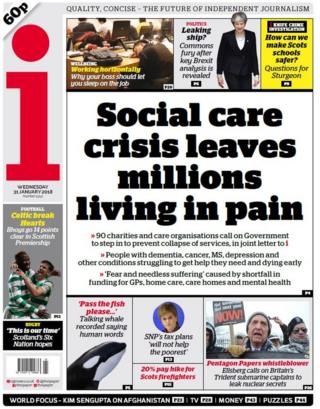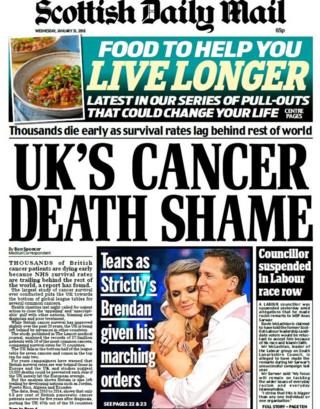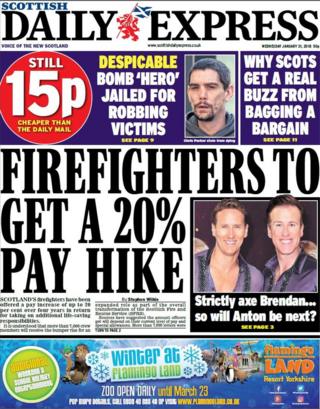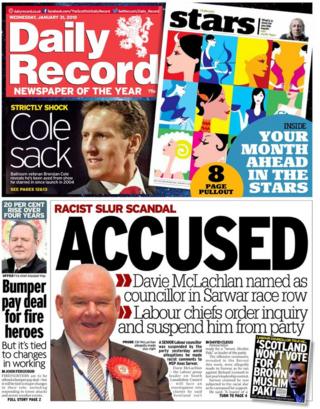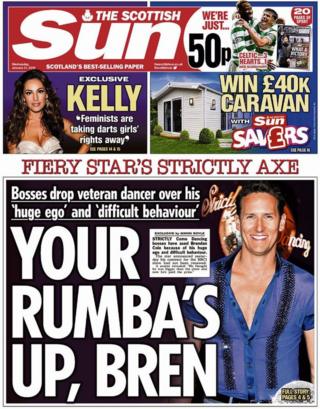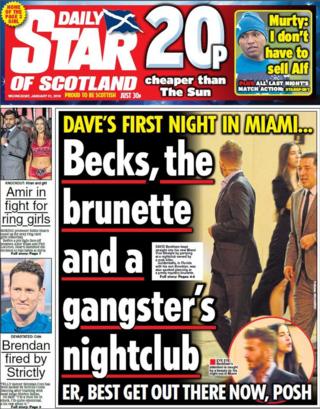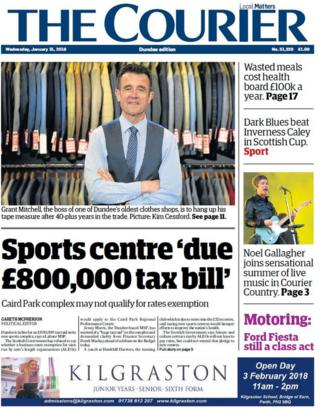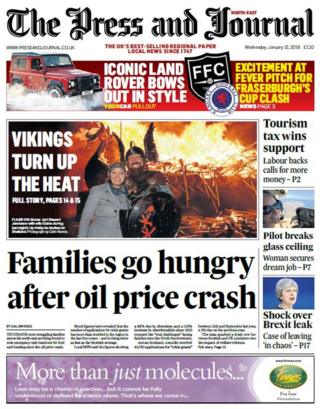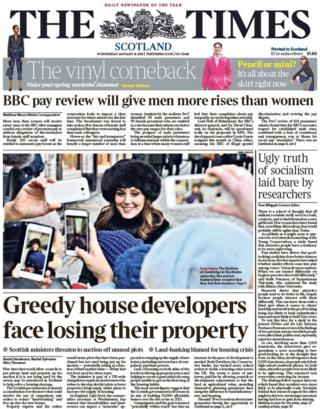 The case for a hard Brexit is "dead in the water", Nicola Sturgeon claimed after leaked Whitehall impact assessments revealed that all known options for the UK's future relationship with the EU will do "serious damage" to the economy, writes The Scotsman.
The National also leads with the leaked data and says its publication led the first minister to accuse Theresa May of a "cover-up" because the prime minister refused to make public the analysis showing "how badly Britain would be hurt by leaving the EU".
In other news, German car-makers have "blood on their hands" due to rigging diesel exhaust tests that led to the deaths of thousands of Britons, the UK government's former chief scientist has told The Daily Telegraph.
Head teachers in Scotland risk being sued by parents whose children are failing, according to councils responding to radical plans to transfer power to schools, writes The Herald.
The i newspaper says that millions of people are living in pain and being forced to put their lives on hold waiting for crucial treatment and care, as it quotes from a report by UK charities.
Meanwhile, the Scottish Daily Mail writes that thousands of British cancer patients are dying early because NHS survival rates are trailing behind the rest of the world.
Scotland's firefighters have been offered a pay increase of up to 20% over four years in return for taking on additional life-saving responsibilities, reports the Scottish Daily Express.
A senior Labour councillor has been suspended by the party, writes the Daily Record, amid allegations he made racist comments to former leadership contender Anas Sarwar.
Strictly Come Dancing bosses have axed "bad boy" Brendan Cole because of his "huge ego and difficult behaviour", according to The Scottish Sun.
David Beckham is pictured on the front page of the Daily Star outside a Miami night club after the announcement of his franchise to launch a Major League Soccer team in the city.
Dundee is in line for an £800,000 "tax raid" on its sport complex, Labour MSP Jenny Marra is quoted in The Courier as claiming, amid uncertainty about whether or not it will qualify for a business rates exemption.
Thousands more struggling families across the north-east are being forced to seek emergency cash handouts for food and heating since the oil price crash, according to The Press and Journal.
Property developers are set to lose planning permission on unused land if they fail to hit construction targets under moves to kick-start house building, the UK government's housing secretary has told The Times.