Scotland's papers: Rise of the robots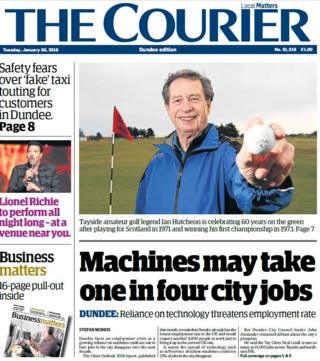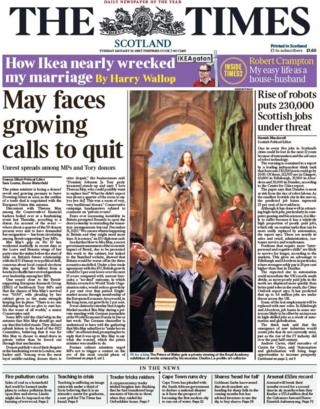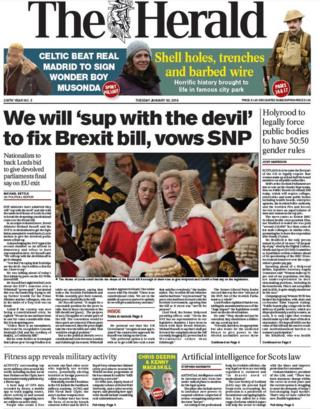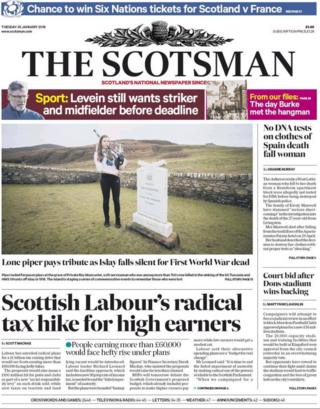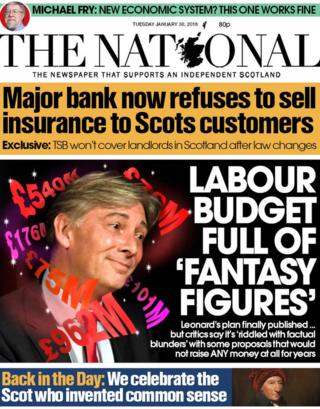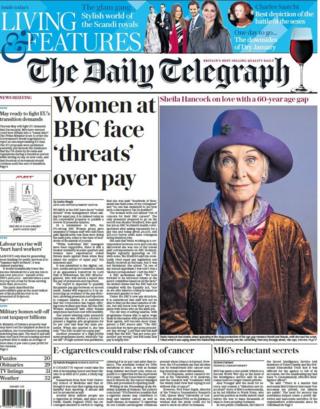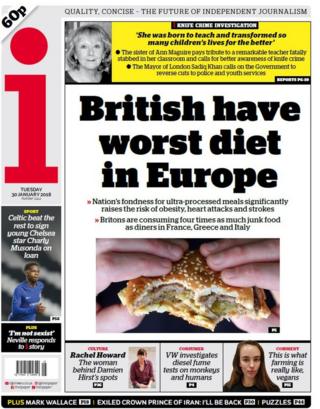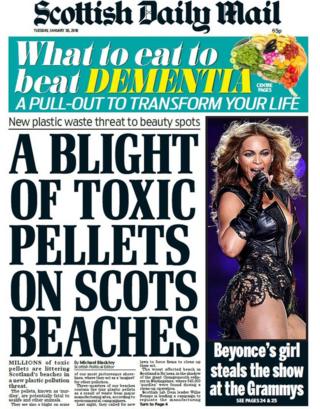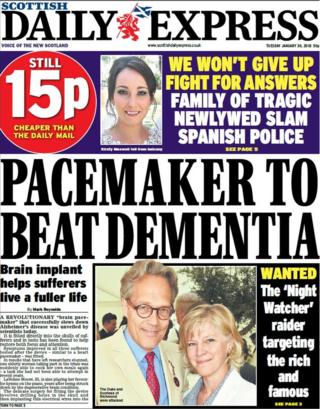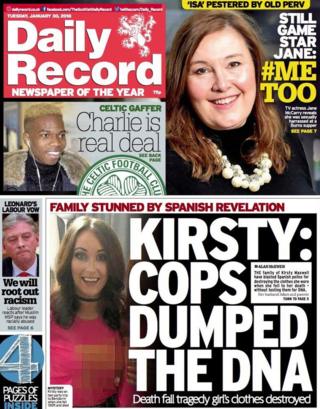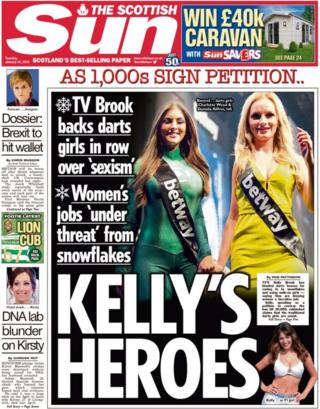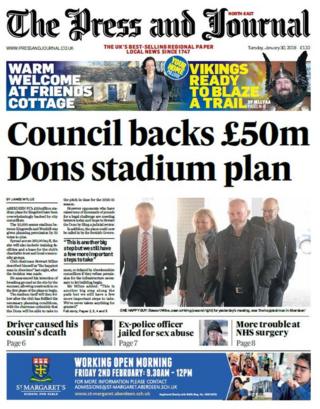 Dundee faces an employment crisis as a growing reliance on machines could see one in four jobs in the city disappear over the next decade, according to the lead in The Courier.
One in every five jobs in Scotland's cities could be lost in the next 12 years because of automation and the advance of robot technology, is how The Times reports the same story. The paper's lead, however, is claims that the prime minister is facing a donors' revolt and growing pressure to leave Downing Street.
Scotland's Brexit Minister Mike Russell tells The Herald that Britain is now in the grip of a deepening constitutional crisis which may see the unelected House of Lords blocking Theresa May's flagship Brexit Bill.
The Scotsman says Labour has unveiled radical plans for a £1bn tax-raising drive that would see Scots earning more than £60,000 facing "hefty hikes".
The National also leads with Scottish Labour's spending plans, but writes that the plans have been dismissed as "fantasy figures riddled with factual blunders".
Women at the BBC have faced "veiled threats" from management when asking for equal pay as the corporation prepares to publish a review of presenters' salaries, according to The Daily Telegraph.
Britain has the unhealthiest diet in Europe - significantly increasing the risk of obesity, heart attacks and strokes, an "alarming" new study published in the i newspaper finds.
Millions of toxic pellets are littering Scotland's beaches in a new plastic pollution threat, writes that Daily Mail, which says three-quarters of our beaches are blighted by the pellets, known as "nurdles".
A "revolutionary brain pacemaker" that successfully slows down Alzheimer's disease has been unveiled by scientists, claims the Daily Express.
The heartbroken family of balcony fall victim Kirsty Maxwell have slammed the Spanish authorities as "reckless" after it was confirmed the clothes she was wearing when she died have been destroyed by Spanish forensics staff, reports the Daily Record.
The Scottish Sun devotes its front page to the news that TV's Kelly Brook has "blasted" darts bosses for caving in to snowflakes and axing walk-on girls - saying they are denying women a lucrative job.
Aberdeen FC's ambitious £50m stadium plans have taken their largest step forward yet - with the overwhelming backing of city councillors, writes The Press and Journal.