The papers: MSP reveals racist insults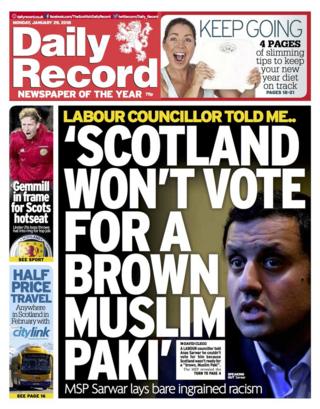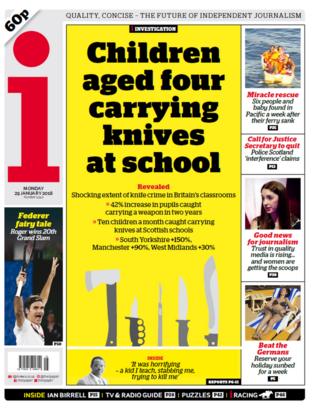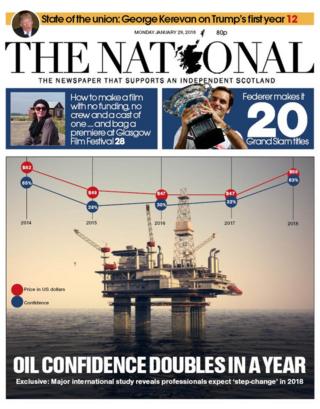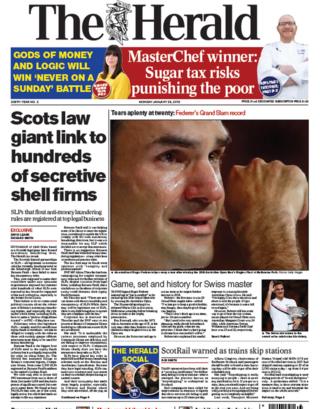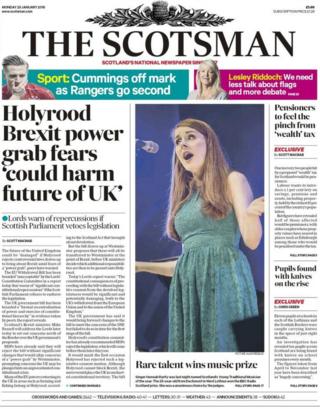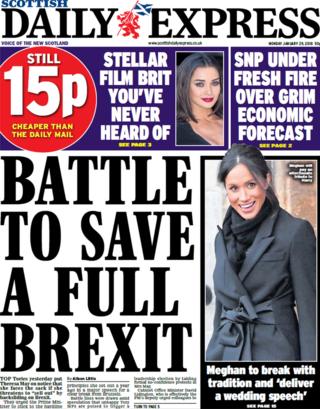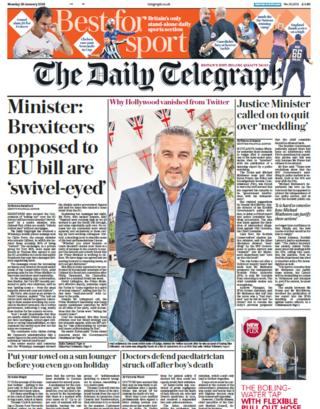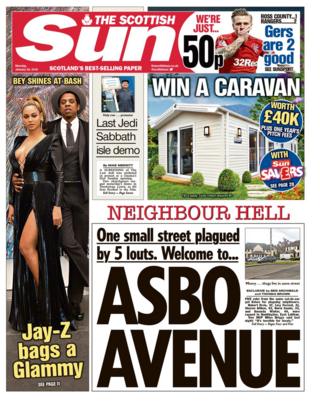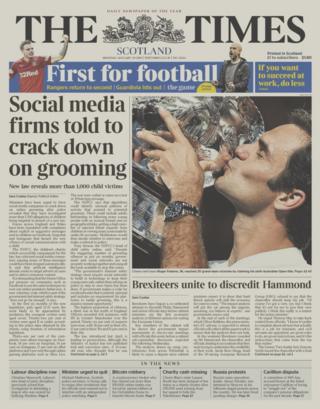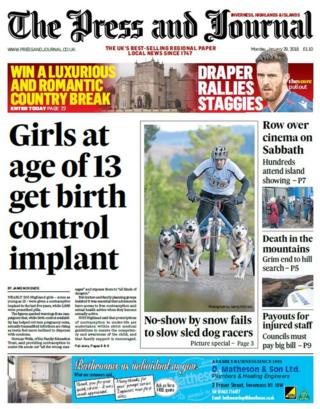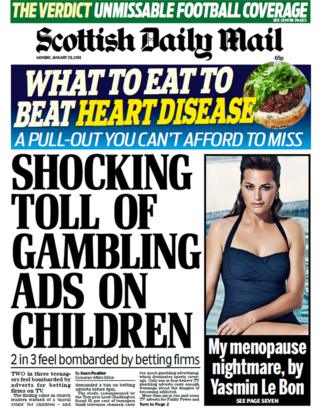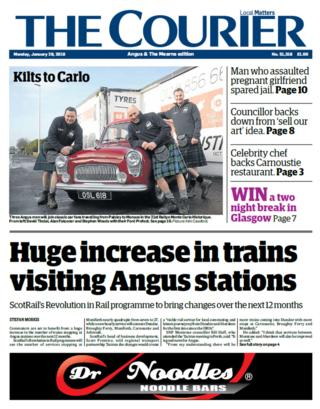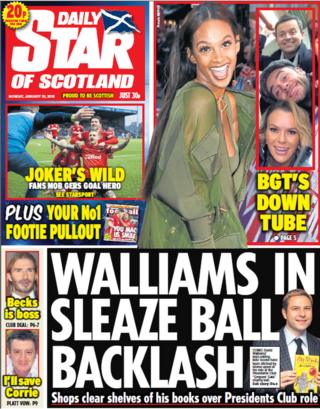 There is a shocking headline on the front page of the Daily Record, in which Labour MSP Anas Sarwar reveals the racism he faced as he campaigned to be leader of Scottish Labour last year.
In an interview with the paper, he said he was insulted by a senior Labour councillor as he canvassed for support, and another party member told him she could not vote for him because his wife wears a hijab.
The extent of knife crime in UK classrooms is the focus of the i newspaper, which claims that 10 children a month are caught carrying knives at Scottish schools.
Confidence in the oil and gas sector has almost doubled in a year, according to The National. Research by a Norwegian risk management firm also found that more than a third of senior figures in the industry expect to increase spending on research and development.
The Herald claims that hundreds of shell firms based at a Scottish legal giant have flouted anti-money laundering laws.
Peers have warned that the future of the UK could be damaged if Holyrood rejects the controversial EU Withdrawal Bill, according to The Scotsman.
The repercussions of Brexit also dominate the Scottish Daily Express, which reports that Theresa May's position may be under threat, amid speculation that Tory MPs are poised to trigger a leadership election.
Brexiteers who have accused the government of "selling out" on the EU divorce bill have been branded "swivel-eyed" by a minister, according to the Scotland edition of the Daily Telegraph. It says Claire Perry, an energy minister, made the comments in a WhatsApp message.
The Scottish Sun leads with a story about a cul de sac in Haddington, East Lothian, in which five people have been given Asbos for anti-social behaviour.
Meanwhile The Times Scotland reports that social media companies have been criticised by the NSPCC on their record on preventing online grooming of children.
Girls as young as 13 are being given the contraceptive implant in the Highlands and islands, according to an investigation by The Press and Journal.
The Scottish Daily Mail reports on a study which found that two thirds of teenagers feel "bombarded" by adverts for betting firms on TV.
A "huge" increase in the number of trains serving Angus leads The Courier, which reports that the number of services stopping at Monifieth alone will quadruple from seven to 27.
The Daily Star of Scotland reports that a number of independent book shops have removed David Walliams' children's books from their shelves, following his appearance at the controversial President Club charity ball.