Sunday papers: 'Explosive' police emails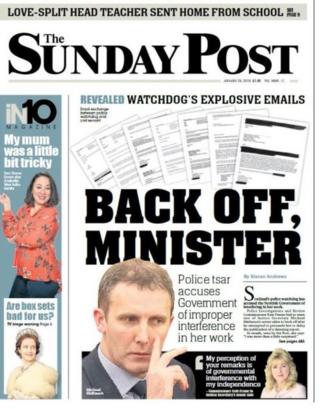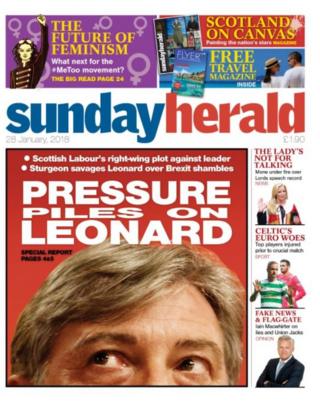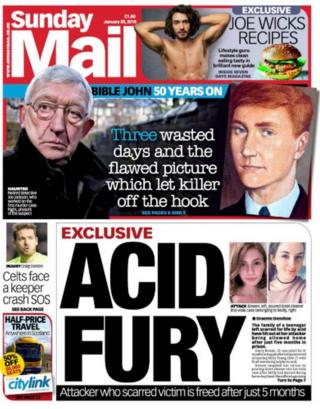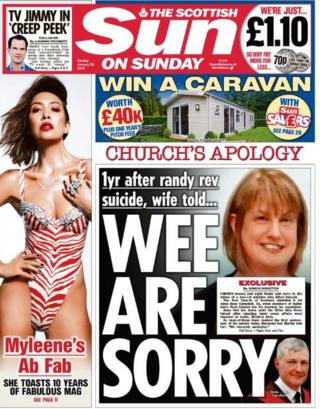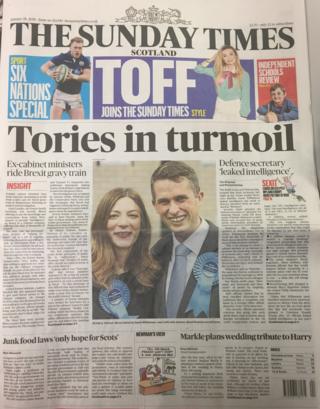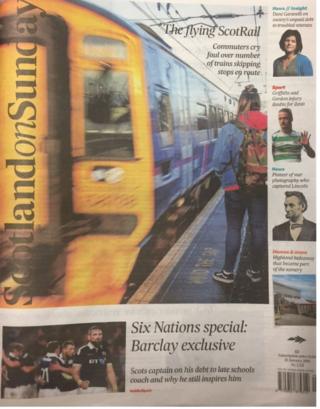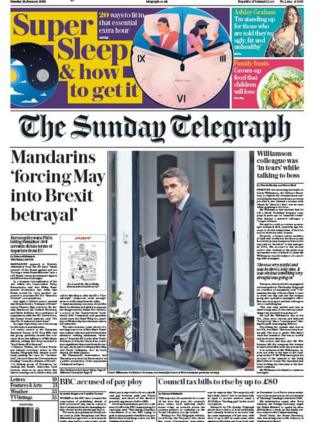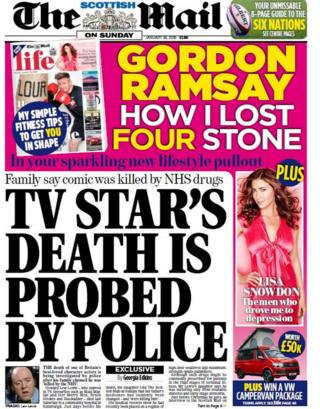 A Sunday Post exclusive claims to have "explosive" emails detailing "interference" from the Scottish government into police matters.
The paper says Police Investigations and Review Commissioner Kate Frame had to tell one of Justice Secretary Michael Matheson's aides to "back off".
Up to 20 ScotRail trains a day are skipping stops, according to Scotland on Sunday.
The paper claims there is rising anger among commuters left waiting at those stations or unable to disembark when their train fails to stop.
The Sunday Herald has a special report on Richard Leonard, saying he is under pressure to clarify his stance on Brexit.
Nicola Sturgeon savages the Scottish Labour leader in the paper, calling him "feeble, bizarre, inexcusable".
The acid attack on teenager Molly Young makes the front page of the Sunday Mail.
The 18-year-old's family are hitting out at the early release of her attacker after five months in prison.
The Scottish Sun on Sunday says church bosses have apologised to the widow of a minister who killed himself.
The Free Church of Scotland admitted it let down Anne Campbell, 55, when members of her husband Iain's congregation blamed her for damaging his reputation.
"Tories in turmoil" is the headline in the Sunday Times. The paper joined forces with Channel Four to look into whether some politicians are attempting to make money out of Brexit.
The paper's top Scottish story claims "junk food laws" are the only hope for Scots to tackle the obesity crisis.
The Sunday Telegraph also focuses on Brexit, claiming there are fears within the government that the prime minister is allowing "Remainer civil servants" to dictate terms of the departure from the EU.
And the Mail on Sunday claims police are investigating the death of actor and comedian Howard Lew Lewis after his family claimed he was killed by a drugs overdose administered by NHS medics.