The papers: Mum's plea over cemetery death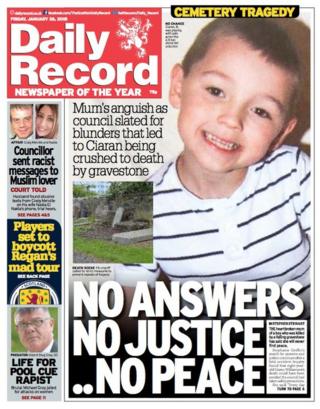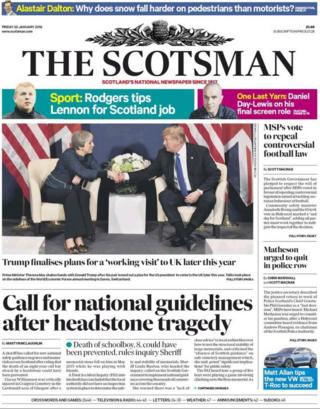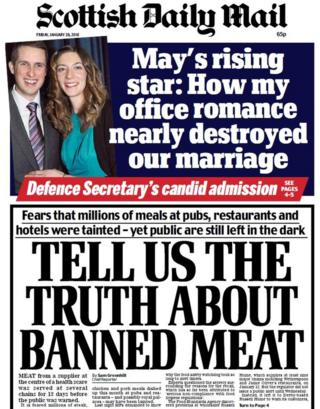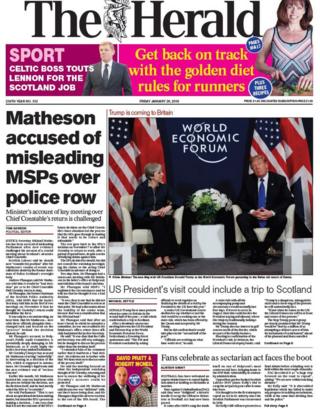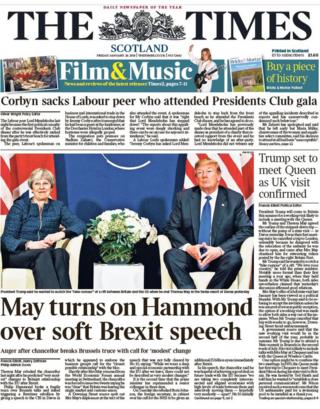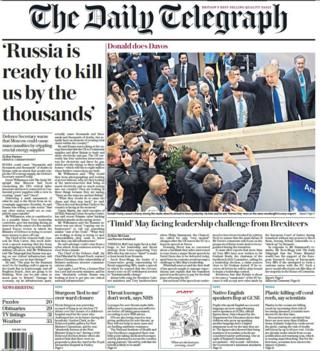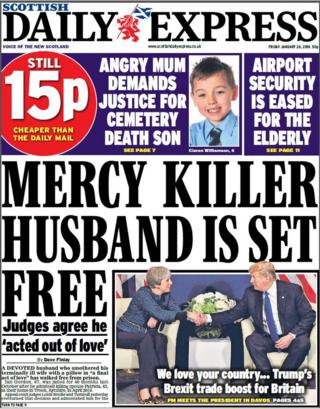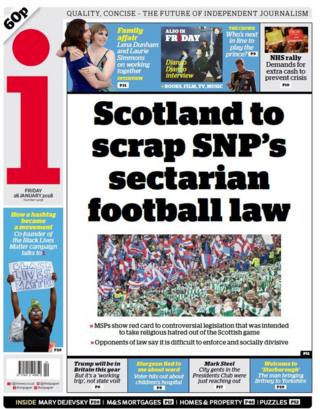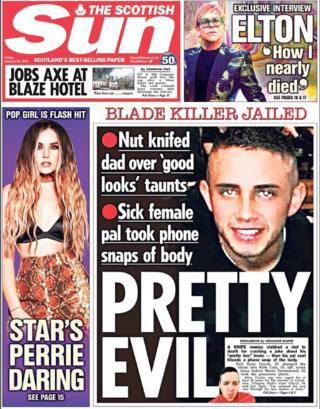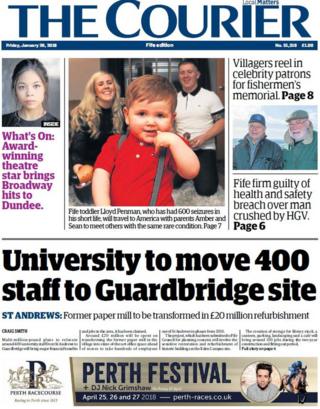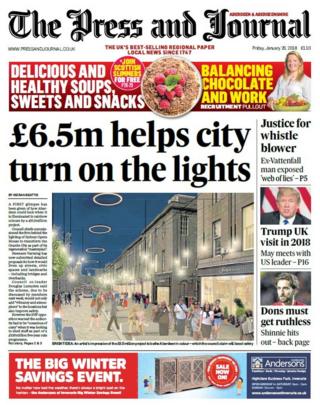 Under the headline No Answers, No Justice, No Peace, the Daily Record leads with a call from Stephanie Williamson for tougher laws allowing someone to be brought to justice over the death of her son, Ciaran, who was killed by a falling headstone at a cemetery in Glasgow.
The Scotsman also leads with the story and writes that a fatal accident inquiry into the youngster's death concluded that Scotland's largest local authority did not have an active inspection system in place to determine the safety and stability and memorials in the city.
In other news, the Scottish Daily Mail demands to know the truth about banned meat. The story comes amid fears that millions of steak, chicken and pork meals dished up at pubs and restaurants across the country may have been tainted.
Scotland's Justice Secretary Michael Matheson has been accused of misleading parliament, says The Herald, after new evidence challenged his account of a crucial meeting about the absentee chief constable.
Theresa May has "rebuked" the chancellor after he predicted "very modest" changes to Britain's relationship with the EU after Brexit, reports The Times, which claims Philip Hammond "broke a fragile truce over Brussels talks and risked triggering a Brexiteer rebellion".
Russia could cause "thousands and thousands and thousands" of deaths in Britain with an attack that could cripple the UK's infrastructure and energy supply, the UK Defence Secretary has told The Daily Telegraph.
The Scottish Daily Express leads with the decision by the Court of Appeal in Edinburgh to free a husband who smothered his terminally ill wife with a pillow in "a final act of love" from prison.
Controversial laws designed to clamp down on sectarian behaviour among football fans are set to be scrapped, after MSPs at the Scottish Parliament united to defeat the SNP, writes the i newspaper.
A knife killer stabbed a dad to death for calling him a "pretty boy" - then his friend sent a phone snap of the corpse to pals, writes The Scottish Sun on the case of Ryan Currie who has been jailed for 16 years for killing Kirk Cole.
The Courier reports that the University of St Andrews is to move up to 400 staff to its Guardbridge site and says that up to £20m will be spent transforming the former paper mill.
The Press and Journal publishes a first glimpse of how Aberdeen could look when it is illuminated in rainbow colours by a £6.5m project.