The papers: Flag 'storm' accusations fly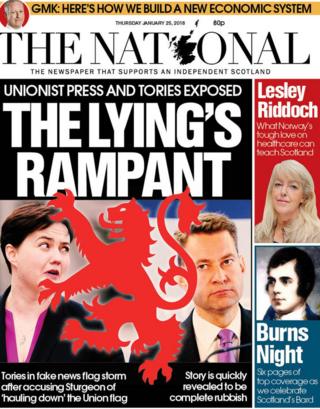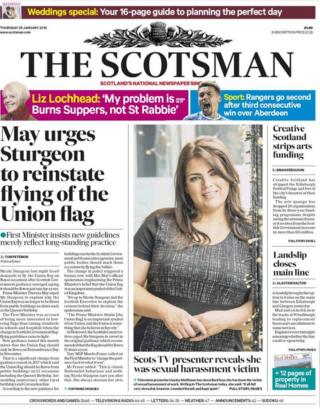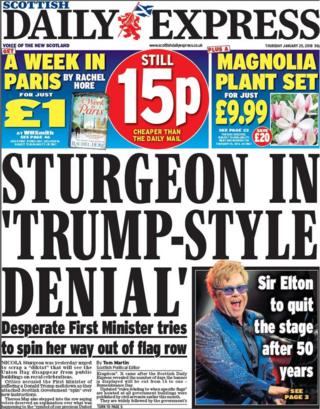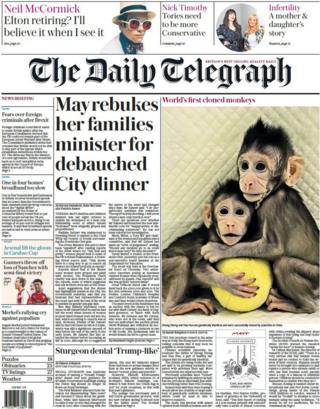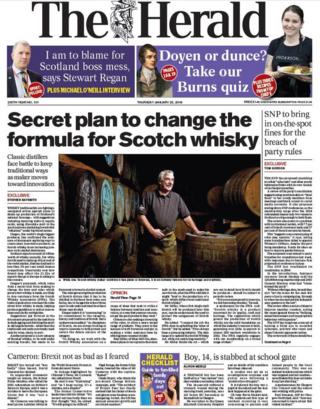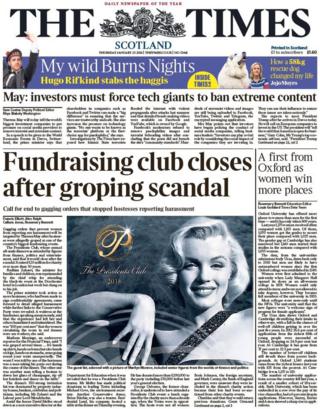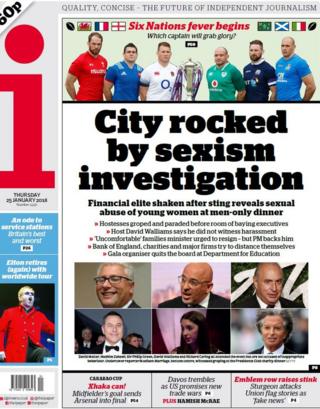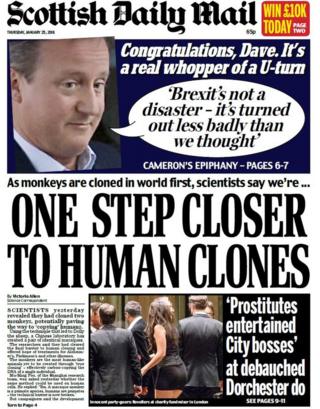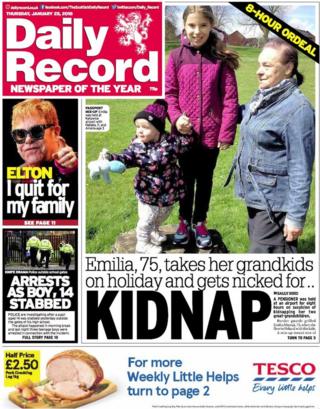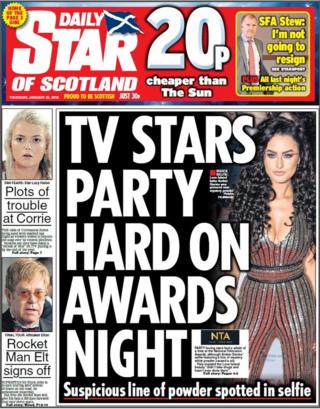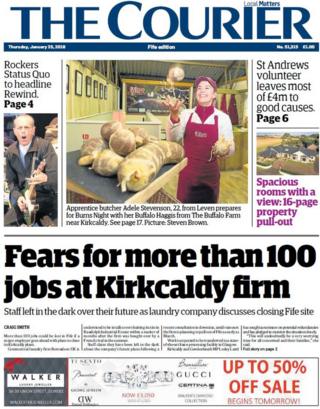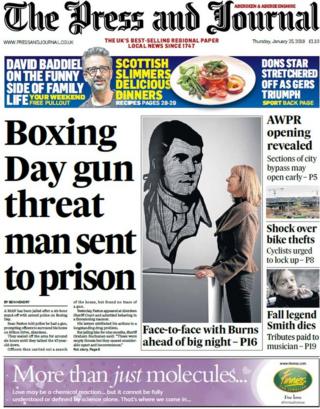 The row over guidelines for flying the Union Jack over public buildings in Scotland story continues to feature prominently on some of the front pages.
The National writes that Scotland's Tories were embroiled in a "fake news" scandal after they "foamed at the mouth" over a Scottish government decision to fly the Union flag less and the Lion Rampant more. The change drew a furious response from some of Scotland's Conservative newspapers.
Nicola Sturgeon faced demands from Theresa May to fly the Union flag on royal occasions after guidance emerged saying it should be flown just one day a year, reports The Scotsman.
Under the headline Sturgeon In "Trump-Like" Denial, the Scottish Daily Express claims that the first minister has been urged to drop a "diktat" that would see the Union flag "disappear" from public buildings.
The Telegraph adopts the same line and writes that Ms Sturgeon's tweets on the story and the accusations she levelled against Ruth Davison that the Scottish Conservative leader was peddling "fake news" on the flags story were reminiscent of the US president.
In other news, The Herald reports that there is a "secret plan" to change the formula of Scotch whisky with talk of maturing malts in tequila casks, using chocolate malt in the mash and even marketing low-alcohol "infusions" under big brand names.
Gagging orders that prevent women from reporting sexual harassment will be targeted by Theresa May after hostesses were allegedly groped at one of the country's biggest fundraising events, according to The Times.
The i newspaper also leads with the story that has left the City of London "reeling" as "tawdry details" emerged of leading businessmen, financiers and politicians attending a men-only charity event embroiled in accusations of sexual harassment.
Scientists have been accused of paving the way to living human clones after creating two genetically-identical monkeys, according to the Scottish Daily Mail.
A pensioner was kept at an airport for eight hours after being wrongly suspected of kidnapping her two young great-grandchildren, reports The Daily Record, on the story of a woman who accidently picked up her daughter's passport to fly to Poland.
The Daily Star writes that Love Island winner Amber Davies has denied taking drugs after she posted a picture on social media on the night of the National Television Awards.
More than 100 jobs could be lost in Fife if a major employer goes ahead with plans to close a Kirkcaldy-based laundry business, reports The Courier.
The Press and Journal says that a 47-year-old man has been jailed over a six-hour standoff with armed police on Boxing Day in Aberdeen.